Ford Dealerships Near Me – Why Kings Ford Is Your Choice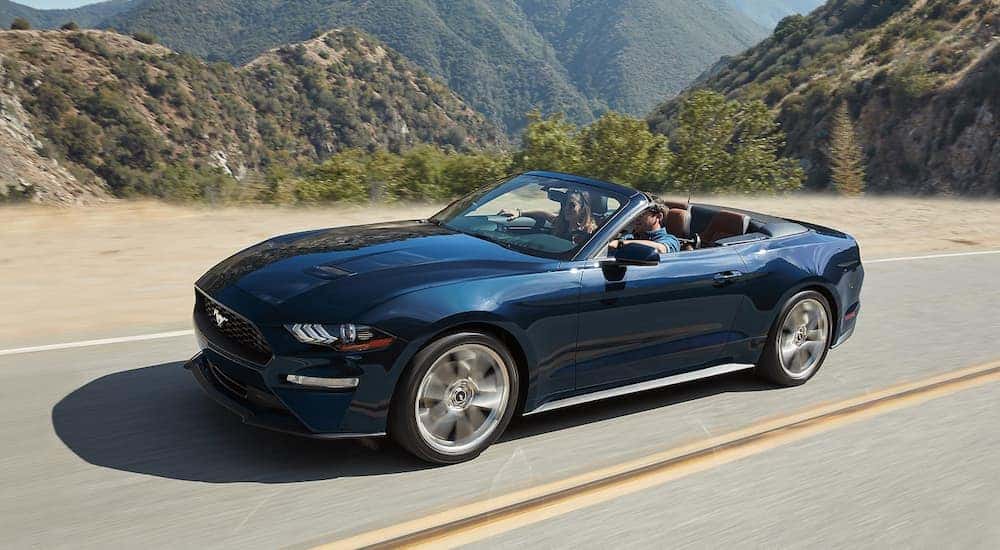 If you're in the market for a new or pre-owned Ford vehicle, you may have already entered, "Ford dealerships near me" into your search bar. If so and you wound up here, you can relax, as your search is over if you're anywhere near Kings Ford in Cincinnati. That's because you won't need to look around anymore for all of the inventory and service you need, complete with the levels of professionalism and respect that you should come to expect at any top-notch Ford dealer. Our team at Kings Ford has been working tirelessly to provide the customer experience that will keep everyone coming back for years to come, as that's always how we've done things.
In fact, below we're going to provide you with six different reasons to come in and see us, which means you won't even have to leave your home or office to get to know what it's like to work with Kings Ford. We fully understand that our customers are generally very busy people, and the last thing they need is to waste time driving to a Ford dealership just to look around. Go ahead and give the information below a once-over, and we're pretty sure we'll see you soon if you're ready to put yourself in a new or pre-owned Ford vehicle.
New Inventory
While we've always taken pride in our service and demanded the utmost in that regard of ourselves, the bottom line is unavoidable: If an auto dealership doesn't have inventory worthy of your attention, you're not going to come and see us. It doesn't matter if we are the best at what we do in every other way – without an incredible product, you're not going to work with us. Fortunately, Kings Ford is privileged to offer a full line of cars, trucks, SUVs and vans.
Currently and generally, we have over 400 models on our lot, so we're quite confident that we're going to have what you're looking for when you do decide to take a closer look at some of your options. Regardless of what you're looking for, chances are we'll have it here, and even if we don't, we'll get it for you in short order.
Pre-owned Inventory
It's difficult to place people who are looking for a pre-owned vehicle into one simple category. That's because even within this specific type of need there are differences and particularities. For instance, some people who are looking for a "Ford dealer near me" are looking for a certified pre-owned vehicle that they're going to be driving for a long time and for a lot of miles. Still others may be looking for something a bit less expensive to use as an extra vehicle for family members. Once again, Kings Ford has you covered, as we have a full line of vehicles for under $10,000 that you can search just like any other portion of our inventory. You can come to us with just about any type of need, and we'll make sure to meet and exceed it quickly and efficiently.
Specials
Everybody loves a special. Whether it's a special price, a special offer on a limited product or anything else, buyers love to take advantage of opportunities that don't arise all that often. Kings Ford not only has specials available just about every day of the year but we separate them out on our Web site so you can take a look at them quickly and easily. Whether you are looking for a special offer on a new car, pre-owned vehicle, our service or other types of incentives, take a look at what we have and let us know if anything fits your need at that time. You never know – you could find the perfect fit for what you've been looking for all along.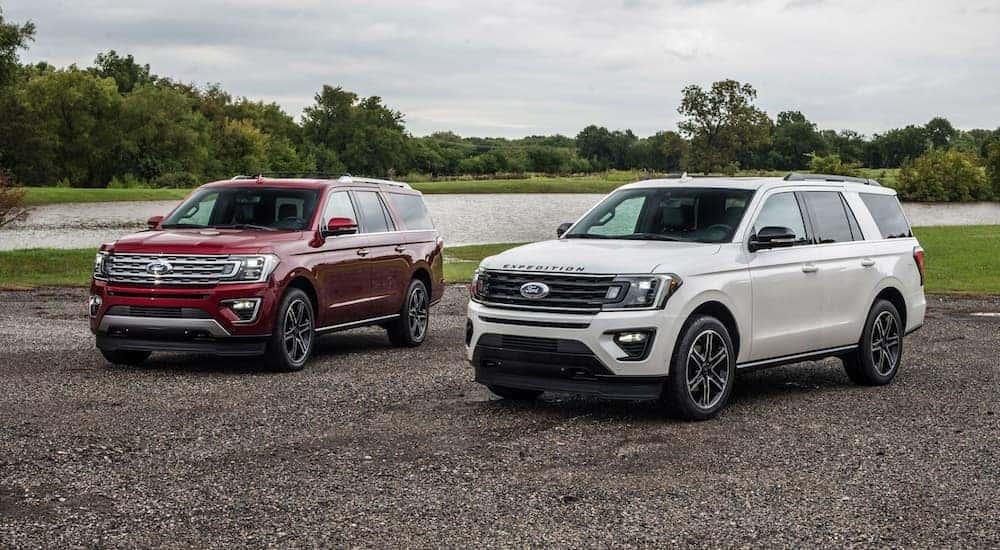 Finance
The vast majority of our customers need help with financing when they purchase a new or pre-owned Ford vehicle. It used to be that this part of the process was seen as a hassle, as many times buyers had to go to a separate lender or sit in the dealer's finance office for hours while applications were completed, approved and funded. That's no longer the case at Ford dealers, and that's definitely not the case at Kings Ford. Not only do we offer financing right here at our facility, but you can get a lot of that work done ahead of time. You can apply for financing online, you can take a look at what your trade may be worth and you can figure out what type of payments you'll be looking at depending on what you purchase and the amount you borrow. That makes the whole purchasing experience that much better for everyone involved, and you can drive off the lot that much faster.
Service & Parts
Every vehicle needs attention from time to time, whether it's because it's due for an oil change and a tire rotation or because it needs something repaired for one reason or another. No one looks forward to these inconveniences, but we do everything we can to make this entire process as easy as possible for you and we work relentlessly to get you in and out as quickly as possible. You can schedule your service ahead of time on our Web site. You can also look to see when the next available walk-in time is in case you weren't able to schedule your time. You can also take a look at our parts center in case you want to do the work yourself. Finally, you can order parts on our Web site without ever having to waste time shopping for them in-person. We do everything possible to get you back out on the road and into your routine immediately.
Research
Many of us have spent countless hours browsing the Internet, moving through dozens of Web sites, if not more, looking for our next vehicle. It's a process that quickly becomes tedious and even difficult to manage, as the more we look over the more we have to remember. If you are tired of that exercise, you can do your vehicle research right here as well. You can look over the new 2019 Ford models, the 2018 Ford models and you can look over our commercial brochures. If you're interested in learning more about Ford's technology, you can do that right here as well. Once again, we're doing everything we can to make sure that you don't have to be inconvenienced at all as you deal with your ongoing automotive needs.
Come and See For Yourself
Way back at the beginning, we mentioned that if you entered, "Ford dealers near me" and landed on this Web site, you've found a home. We hope the information above has helped to convince you of that, and we're sure that if you take some time to get to know us, you'll quickly realize what so many others in the area already have: Kings Ford is about impeccable service and building long-term relationships with our customers. That's the only way we know how to do things, and that's the only way we'd ever consider doing things. Come and see for yourself why so many people work with us for decades.