What Ford?
It's not as easy as heading into a Ford dealership and requesting one of the brand's vehicles. Rather, customers should have an idea of what nameplate they're pursuing before they head into the business. The brand has a number of notable options, and we've highlighted some of the least expensive offerings below. That way, if you're looking to stick to a budget, you can still recognize that Ford's options are top-notch.
2018 Ford Fiesta
The Fiesta may be Ford's least-expensive offering, but that doesn't mean consumers should anticipate a lesser product. Rather, the nameplate has still proven to be one of the best targets in the entire class. For starters, the pair of engine offerings have proven to be both powerful and efficient, a pair of attributes that are rarely seen in tandem. The standard 1.6-liter Ti-VCT I-4 engine manages to deliver an adequate 120 horsepower and 112 pound-feet of torque, but customers will be most enticed by the astonishing 37-mile-per-gallon highway fuel efficiency (when equipped with the automatic transmission).
Meanwhile, the vehicle also manages to provide customers with an array of technological features that will both protect and entertain. The SYNC 3 system provides easy access to a number of applications via the touchscreen unit, and the Apple CarPlay and Android Auto compatibility means you won't have any issues connecting your smartphone to the unit. Meanwhile, the vehicle is also equipped with a number of safety functions that are intended to keep you out of harm's way. For instance, the Hill Start Assist mode and the Rear-View Camera will both play a significant role in helping you avoid crashes on the highway and in the parking lot.
2018 Ford Focus
The Ford Focus is one of the brand's most popular offerings for good reason. After all, the nameplate manages to deliver the attributes that customers are generally seeking from a new ride: power and efficiency. There is a trio of different engine options that customers can opt for, starting with the 1.0-liter Ti-VCT EcoBoost I-3 engine, which cranks out 123 horsepower and 125 pound-feet of torque. Predictably, the unit makes a name for itself due to its efficiency, as drivers can anticipate an awe-inspiring 40-mile-per-gallon highway fuel economy.
The next step up is the 2.0-liter Ti-VCT I-4 engine, which delivers an impressive 160 horsepower and 146 pound-feet of torque. Despite these respectable power specs, drivers can still expect an impressive 34-mile-per-gallon highway fuel efficiency. Finally, the 2.0-liter EcoBoost I-4 engine is for those seeking the utmost muscle, as the unit manages to pump out 252 horsepower and 270 pound-feet of torque. Even then, owners can still expect the system to deliver a 30-mile-per-gallon highway fuel efficiency.
2018 Ford Fusion
This popular Ford offering proves to be the perfect family vehicle thanks to the impressive engine offerings and array of safety functions. The nameplate actually provides customers with the opportunity to choose from five different engine offerings, providing these individuals with a plethora of options. These offerings include:
2.5-liter Duratec I4 Engine: 173 horsepower, 174 pound-feet of torque, 32 highway mpg
1.5-liter I4 EcoBoost Engine: 181 horsepower, 185 pound-feet of torque, 34 highway mpg
2.0-liter GTDI I-4 EcoBoost Engine: 245/231 horsepower, 275 pound-feet of torque, 31 highway mpg
2.7-liter EcoBoost V6 Engine: 325 horsepower, 380 pound-feet of torque, 26 highway mpg
2.0-liter Atkinson-Cycle I-4 Hybrid Engine: 141 horsepower, 129 pound-feet of torque, 41 highway mpg
The Fusion is also equipped with a number of technological safety functions that should help drivers avoid accidents. Inclusions like the Lane-Keeping System and the Blind Spot Information System will provide the driver with an extra set of eyes, while the Adaptive Cruise Control (with Stop and Go technology and Pre-Collision Assist) will allow drivers to take a brief break without compromising safety. Even the Enhanced Active Park Assist is a notable inclusion, as this feature should reduce the chance of a fender bender.
Why Kings Ford?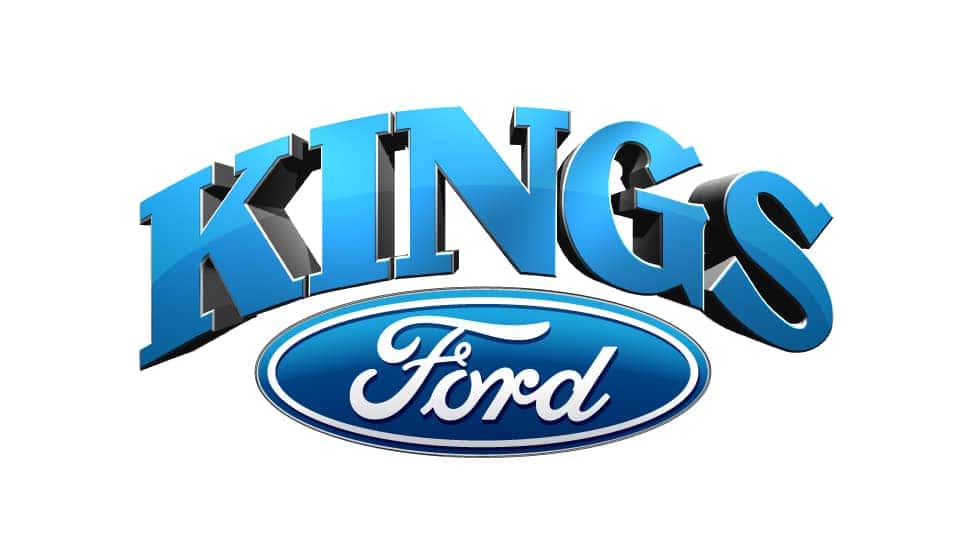 Well, it should probably be abundantly clear that a Ford vehicle is an ideal target. Now that that's been established, it's time to shift your focus to the buying process. Well, if you live in the Cincinnati, Ohio area, there's no better choice than Kings Ford. The dealership doesn't only have a vast inventory. Rather, they also provide their customers with a number of services and conveniences, which only helps emphasize why the dealership is the best option in the area.
Inventory
Whether you're interested in one of those previously-mentioned Fords or one of the brand's pricier options, you'll surely appreciate the number of options that Kings Ford provides to their customers. The dealership is stocked with many, many offerings, and customers won't be limited as they're attempting to find the ideal option.
Specifically, the business is housing more than 350 new cars, meaning there will surely be a proper target for any type of customer. Meanwhile, if you're operating on a tighter budget, you'll surely appreciate the more than 80 used vehicles that are sitting on the lot. In other words, regardless of how much money you have at your disposal, there's no doubt that you'll find that perfect Ford vehicle sitting on Kings Ford's lot.
Convenience
While customers are surely focused on their finances during a car pursuit, they'll also appreciate any convenience factors that a business can provide. Well, they can surely expect that from Kings Ford, as the dealership is focused on providing their customers with the optimal buying experience. For instance, the convenient hours mean you'll never have to miss work or shift around your busy schedule in order visit the premises. Rather, you'll appreciate the fact that the dealership is open seven days a week, including starting at 7:30 am on Monday through Friday.
Best of all, the dealership is incredibly easy to find. Located right off Interstate 71 in Cincinnati, Ohio, customers won't have to waste time trying to find the actual business. Rather, they'll be able to find the lot in no time, allowing them to better use their time for the literal buying process.
Services
Customers' relationship with Kings Ford doesn't need to begin and end when you've purchased your vehicle. Rather, the dealership's various services mean you can rely on the business before and after you've completed your transaction.
For instance, the finance department is especially useful for those customers with struggling credit scores. The dealership will provide the financing for one of their vehicles, and they'll work with the customer to find a proper payment plan. In other words, if you're struggling financially, you won't have to worry about your well-being after having completed a purchase.
Meanwhile, the service department helps customers get their vehicle back on the road. If you require maintenance or repairs, you can trust that King Ford's team of expert technicians will fix up your ride in no time. Instead of having to rely on an untrustworthy mechanic, you can simply turn to Kings Ford when your ride comes across any issues.