Why You Should Invest In A Ford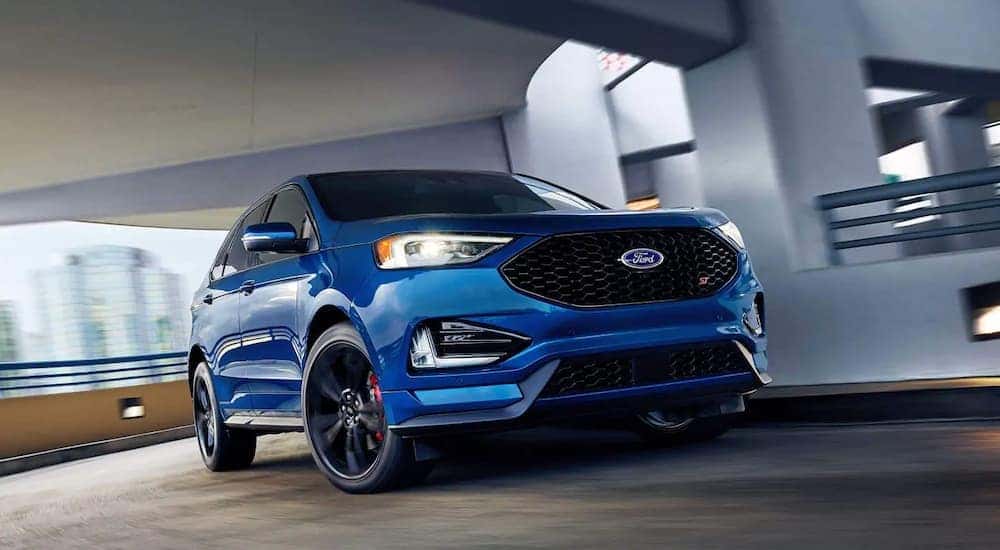 As a car buyer, the marketplace for a new vehicle can be daunting and overwhelming. If you're a new buyer or haven't made a purchase in a while, it can be difficult to get the process started. How do you find the right vehicle that will meet your needs for years to come? The extensive amount of technical and design information for a buyer to sift through in order to find the right vehicle for their driving needs and lifestyle may seem like an impossible task. But if you are considering purchasing a new vehicle, consider these reasons to purchase a Ford.
A Long History Of Automotive Excellence
Currently the world's fifth-largest automaker and the largest family-controlled company in the world, Ford began with founder Henry Ford's creation of the quadricycle, his first automobile, which was built at his home in 1896. This later led to the formation of the Ford Motor Company in 1903, started with $28,000 in cash. In its early years, the company would produce just a few cars a day at its small factory in Detroit but within a decade, would lead the world with the expansion of the assembly line concept. The company was also one of a handful to survive the Great Depression, despite having to lay off hundreds of workers. Just 39 years of age when Henry Ford founded it, Ford Motor Company's resilience triumphed, and it went on to become one of the world's most profitable companies, having been in continuous family control for more than 100 years.
Loyal To The Brand
Ford is at the top of the list for brand loyalty among many customers, especially those in the market for or who already own one of their pickup trucks. Since the production of its first truck in 1948, the Ford name has become synonymous with pickups. In addition to trucks, Ford's complete line of cars, SUV's, compacts and eco-friendly models ensure that their devoted customers keep returning to purchase vehicles they know will be reliable, will perform well and will retain their value.
Technological Innovations In Design And Manufacturing
If you remember your 1980s advertising, you will remember that Ford's famous advertising slogan at that time was "Quality is Job 1." Since its founding, the company has succeeded in bringing cutting edge innovation to the design and manufacturing of its vehicles, starting with Henry Ford and the first moving assembly line for the mass production of an entire automobile in 1913. Over 100 years later, Ford is leading the way with innovation in the continued design and manufacture of their vehicles and beyond. Future initiatives include investments in the burgeoning ridesharing community, autonomous car development and a deeper investment in electric vehicles.
Friendly To The Environment
Ford currently manufactures a host of electric and flexible fuel vehicles, which started with the introduction of the Escape Hybrid in 2004. The company also continues to study fuel-cell technology as well hydrogen-powered engines and next-generation electric systems. All of these technologies combine to decrease emissions and reduce sound levels, resulting in improved health and environmental effects. In the future, Ford has announced plans to accelerate production of more fuel-efficient vehicles, which will involve a change to its lineup of vehicles available in the United States, and converting several existing manufacturing facilities for small car production.
Keeping Their Value
Buying a vehicle is a significant investment. Finding a car or truck that retains a large portion of its value years after it was purchased helps to maximize the return on that investment. Ford's vehicles have consistently been rated as some of the best values of any automotive brand, with its trucks and the iconic Mustang among the highest rated. and in keeping with the aforementioned brand loyalty, the reliability of a Ford means it will be with you for a long time.
Reliable Safety
Safety is at the forefront of every Ford vehicle. Innovative technology works to avoid possible accidents, control a collision in the event of an unavoidable accident, and protect both driver and passengers should an accident occur. Advanced features to ensure safety include the BLIS® (Blind Spot Information System) with cross-traffic alert, a lane-keeping system, adaptive cruise control and forward collision warning, auto high-beam headlamps, and driver-activated front rain-sensing windshield wipers. An active park assist can help you into a variety of parking spots, whether you are parallel parking or navigating into or out of a tight spot.
Unparalleled Performance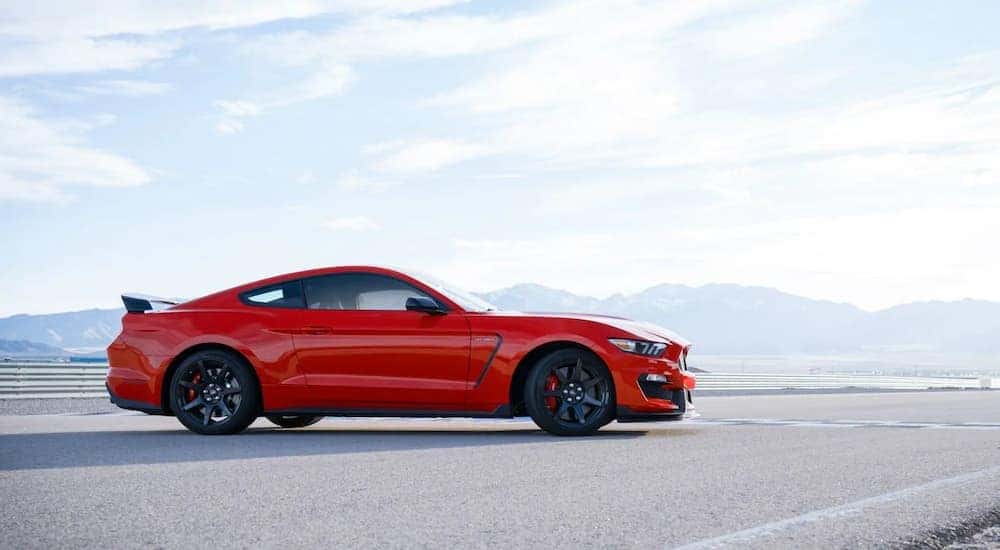 Not only does Ford deliver exciting and sporty performance from vehicles such as the Mustang, but all drivers will also benefit from the excellent power and handling matched with efficiency from Ford's EcoBoost engine lineup, available in nearly every Ford model. Coupled with a standard or a six or eight-speed automatic transmission, you will be sure to find a mix of power and performance that is right for you.
Vehicles For Everyone
You likely know what type of vehicle will suit your taste, driving needs and lifestyle. No matter what you are looking for, you can find it within Ford's expansive lineup. The Focus, Fusion and Fiesta are perfect for drivers who want a fun and sporty car to drive. Ford's sedans like the Taurus have consistently rated high in customer satisfaction. for families or those looking for more room, SUVs like the Edge, Expedition and Explorer combine functionality with stylish design. And of course, the lineup wouldn't be complete without the tried and tested workhorse trucks such as the Ranger and the F-150.
Vehicles Suitable For Any Budget
In addition to a wide selection of vehicles, Ford also offers price points for every budget, without skimping on the quality. Cost-conscious buyers may wish to opt for the Fiesta or Focus, both of which offer superior performance and value for under $20,000. Those looking to invest more can move up to the Mustang, SUVs / crossovers, hybrids, and trucks.
Standing Up To All Kinds of Weather
Bad weather is a fact of life for many in the United States, especially for those parts of the country which experience winter. Driving in harsh conditions is not easy, but Ford vehicles offer leave of mind to keep both you and your passengers safe in the worst weather. Technological innovations such as Torque Vectoring Control (TVC) and AdvanceTrac Stability Control (ESC) help to improve the driver to be safer in variable road conditions. ESC automatically detects wheel slippage in snow and ice, which in turn causes the TVC to adjust torque and braking capacity, resulting in better control of traction. And while most of Ford's cars and trucks come standard with front-wheel drive, many models are available in AWD or 4WD for added peace of mind and assurance in poor weather.
In Summation
Investing in a Ford car, truck or SUV ensures you are a getting a reliable and safe vehicle that will get you where you want to go, and will retain its value over time. Backed by over a century of forward-thinking innovation, customer loyalty and concern for the environment, Ford Motor Company has the perfect vehicle for you.