Ford Dealers in Ohio
If you're preparing for a trip to Ford dealers in Ohio, then we'd say you've already made the right choice. Fords' array of available vehicles can appeal to any type of customer, and you'll surely find a nameplate that fits your wants and needs.
Check out some of the brand's most enticing car, SUV, and pickup options, and then explore why you should be making that purchase from Kings Ford. Before you know it, you could be cruising around town in your brand-new Ford…
You truly can't go wrong with any of Ford's vehicles, regardless of whether you're targeting a car, truck, or SUV. The brand offers options for customers on any type of budget, and their most affordable options really help to emphasize why Ford's nameplates always lead the industry in sales. Before you head out to Ford dealers in Ohio, take a look at some of the brand's most affordable cars, SUVs, and pickup trucks. That way, when it's time to start shopping, you'll already have some much-need clarity…
Why Kings Ford?Special OffersNew Inventory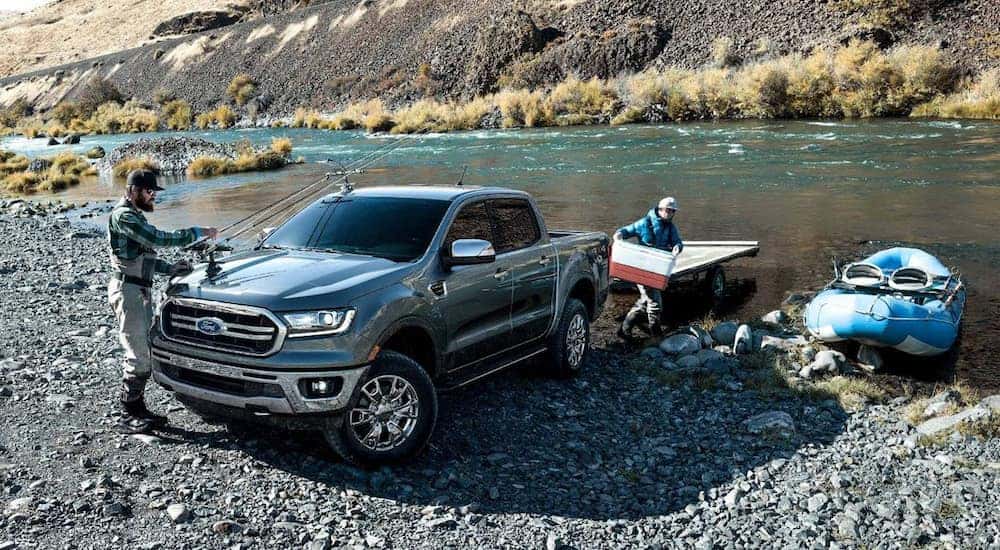 2019 Ford Fiesta
The 2019 Ford Fiesta may be the least expensive vehicle you'll come across while shopping at Ohio Ford dealerships, but that doesn't mean the nameplate should be disregarded. Rather, the Fiesta has done an admirable job of establishing itself as one of (if not the) car to own among those seeking a vehicle on a budget.
The vehicle manages to surprise in practically every aspect. For instance, you probably weren't expecting a whole lot of interior space, but drivers will appreciate their ability to capitalize on the 12.8-cubic-feet of space in the trunk. These numbers will be increased if you opt for the hatchback variation of the vehicle, as the Fiesta can deliver up to 25.4-cubic-feet of space when drivers hide the 60/40 split rear seats into their downright position.
The 1.6-liter EcoBoost engine might not sound all that intimidating, but drivers will still enjoy all of the power that the system manages to deliver. Drivers can ultimately expect up to 197 horsepower and 202 pound-feet of torque from the unit, meaning you will still have the ability to fill your need for speed. Plus, thanks to the smaller stature, drivers can even expect excellent efficiency specs. Some variations of the vehicle can deliver up to a 35-mile-per-gallon highway fuel efficiency, meaning you'll have the ability to save even more money at the gas pump.
The amenities don't end there. Engineers also included a number of technological amenities into the 2019 Ford Fiesta, assuring that drivers always remain entertained. The SYNC 3 system plays a major role in this sentiment, as drivers can use the touchscreen unit to access a wide array of applications. Plus, thanks to the Apple CarPlay and Android Auto compatibility, drivers can seamlessly connect their smartphone.
Of course, perhaps most importantly for a small car like the 2019 Ford Fiesta, the vehicle also proves to be incredibly safe. Engineers did an admirable job of including a wide array of features into their new vehicle, with many of these inclusions protecting passengers in the event of an accident. For example, the extensive seven-airbag system assures that passengers will be protected during a collision, while the reinforced body will keep energy away from the passengers. 
2019 Ford Escape
The Ford Escape is a beloved nameplate, and for very good reason. While the affordable financial aspect of the SUV certainly plays a major role in the vehicle's popularity, the 2019 Ford Escape also manages to impress thanks to the array of features and specs.
Unsurprisingly for a premier SUV, the 2019 Ford Escape manages to provide drivers with top-notch performance via any of the three available engine offerings. The 2.5-liter Duratec engine is the standard offering, and it manages to crank out up to 168 horsepower and 170 pound-feet of torque. The 1.5-liter EcoBoost engine manages to elevate those specs despite the smaller stature, promising drivers up to 179 horsepower and 177 pound-feet of torque. Finally, the 2.0-liter EcoBoost engine is for those seeking the utmost power from their new SUV, as the unit ultimately manages to crank out up to 245 horsepower and 275 pound-feet of torque. 
Of course, while SUVs are generally touted for their performance, the 2019 Ford Escape does a whole lot more than provide drivers with unmatched power specs. Rather, the vehicle also provides a number of amenities that will come in handy before and during your journey. Specifically, the array of technological amenities will certainly be appreciated. The Wi-Fi hotspot will allow your passengers to stay connected to the internet at all times, while the SYNC3 system will provide drivers with all of the programs they could possibly need during their journey.
The vehicle is also plenty roomy, and owners will be plenty eager to take advantage of the incredible interior space. You'll have more than 34-cubic-feet of space to work with when you're driving around your entire clan, but you can also unlock up to 68-cubic-feet of space when you hide the 60/40 split rear seats. Plus, thanks to the hands-free, foot-activated lift gate, you can even load your SUV without having to rummage around for your keys.
2019 Ford F-150

If you were going to opt for a pickup truck, you probably have the 2019 Ford F-150 high up on your list of potential targets. That's because the nameplate has continually proven to be among the most impressive trucks in the entire industry, providing customers with everything they could possibly want (as well an affordable price tag).
With six engine options to choose from, customers surely won't be lacking for choices as they're determining how much performance they want from their new pickup truck. Each of these offerings are impressive in their own way, and they each provide customers with an unmatched driving experience. Specifically, the engine options include:
3.3-liter Ti-VCT V6 engine: 290 horsepower, 265 pound-feet of torque
2.7-liter EcoBoost V6 engine: 325 horsepower, 400 pound-feet of torque
5.0-liter Ti-VCT V8 engine: 395 horsepower, 400 pound-feet of torque
3.5-liter EcoBoost V6 engine: 375 horsepower, 470 pound-feet of torque
3.0-liter Power Stroke V6 engine: 250 horsepower, 440 pound-feet of torque
H.O. 3.5-liter EcoBoost V6 engine: 450 horsepower, 510 pound-feet of torque
Of course, similar to Ford's other vehicles, the 2019 Ford F-150 offers more than an array of engine offerings. Rather, customers will appreciate all of the other amenities engineers included in this truck. Ford's technological amenities will impact every moment of your journey. The SYNC 3 system provides access to an array of applications, and drivers can even equip the unit with Alexa compatibility. Meanwhile, the eight-inch LCD productivity screen displays an array of important information right in front of the driver.
This technology makes its way to the safety functions. The Adaptive Cruise Control system will allow drivers to take a brief break from driving, while the Pre-Collision Assist system will keep them safe and alert if a crash is imminent. Inclusions like the Lane-Keeping Assist and Blind Spot Information System are just as important, as these technological features will help to prevent devastating collisions on the highway.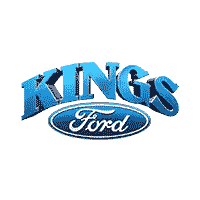 How Kings Ford is the Best Ford Dealer in Ohio
Regardless of what Ford model you end up pursuing, you shouldn't be purchasing the vehicle from any other dealership than Kings Ford. Conveniently located in Cincinnati, Ohio, we are focused on providing customers with the best buying experience possible. 
Inventory
Kings Ford is fully stocked with every new Ford imaginable, so you'll never have an issue finding your targeted nameplate. Whether you decide to opt for the Fiesta, Escape, F-150, or any of the brand's other impressive nameplates, you'll certainly find what you're looking for.
Plus, we also have a number of pre-owned vehicles sitting on our lot, providing options to those who may be operating on a limited budget. That way, regardless of your financial situation, you'll still be able to take advantage of Kings' advantages.
Services
You won't only be purchasing your new Ford from Kings Ford. Rather, the dealership is determined to help their customers during every step of the owning process.
Before you've purchased your vehicle, you can pursue financing from the business. That way, you can make Kings Ford your one-stop-shop when it comes to all things financial. Then, if you run into any issues with your new Ford, you can rely on the dealership's trustworthy service department. The knowledgeable technicians will quickly fix up your Ford so it's ready for the road. 
Convenience
The car-buying process can be stressful, but you shouldn't worry if you opt for Kings Ford. Our flexible hours mean you'll never need to miss work in order to visit the showroom. Rather, you'll always be able to find time to visit us, whether it be after work or during the weekend.
Plus, thanks to our location in Cincinnati, Ohio, you won't have to waste time driving around in an attempt to find the premises. Rather, you can anticipate an easy-in, easy-out experience.