Which Used Ford is Right for You?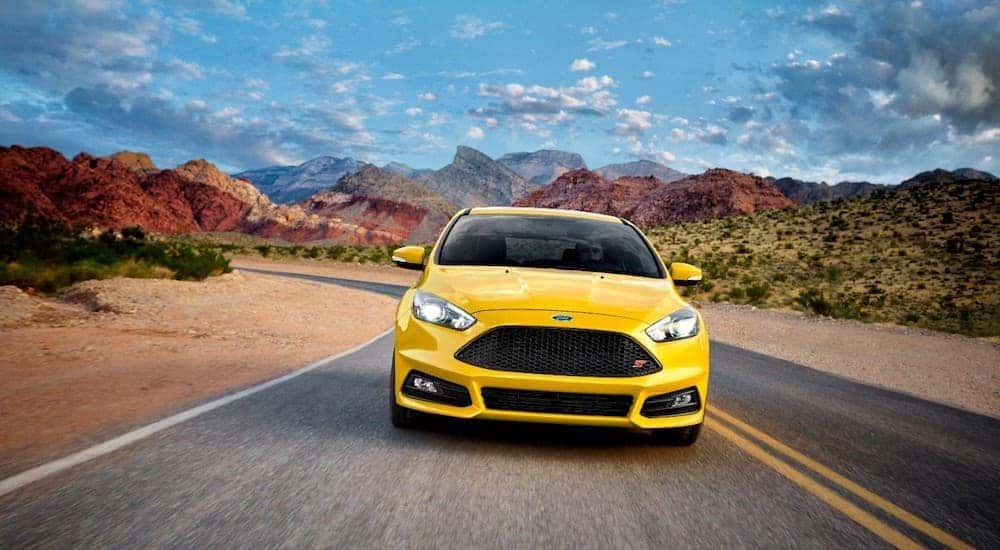 If you're looking for used cars in Cincinnati—or anywhere else in the country—it can be a stressful process. Not only are you navigating a confusing marketplace of high prices and often uncertain vehicle histories, you also have to figure out which car—out of hundreds of choices—is the right fit for you and your unique lifestyle.
In this article we will have a little fun by taking a walk down memory lane and learning about some of the most famous Ford models and their history. Hopefully by the end of this piece, you will have a better idea of where these cars come from and what you're interested in, which will help the next time you go exploring the used car lot.
The Ford Focus
Debuted in 1998 in the European market, the original Ford Focus was a compact car designed as part of an overall initiative by Ford to sell one compact vehicle worldwide. After a successful launch in its first year, the Ford Focus was awarded the 1999 European Car of the Year Award by a prominent German publication.
After its launch in the United States in 1999, the saw excellent sales, hitting its peak at just over 286,000 units in 2000. Since that year, the Ford Focus has sold an impressive average of 200,700 units per year. The long and short of these stats is that the Ford Focus has remained a hugely popular car ever since its debut over twenty years ago. This is through a combination of competitive pricing, smart design choices, and a timeless design.
Over years of innovations and tweaks to its design, the Ford Focus is available as a three or five-door hatchback, two-door coupe, four-door sedan, and five-door station wagon. Coupled with countless other colors, year iterations, and trims, the Focus is available in a nearly countless number of permutations on the used market for you to explore. If you look hard enough you're sure to find the perfect combination of doors, colors and technology for an affordable price.
The Ford F Series
Though not necessarily a "car" this series would be incomplete without mentioning the classic pickup. A name that is now ubiquitous with American pickup trucks, the Ford F Series has been available in some capacity since its debut in 1948. It has also been the best-selling pickup truck in the United States since 1977! Now if you're the best-selling vehicle in a country for over 40 years, there must be something you're doing right.
Over its decades of existence, Ford has changed and improved the F-150 to fit with the changing of the tides in our country. Each iteration of this legendary pickup can be seen as a unique product of the time and place in which it was made. From the boxy seventh generation of the 1980s to the modern thirteenth generation we see on the roads today, the F-150 has carried its spirit through the decades.
When looking for your used Ford pickup, be sure to keep in mind the full extent of the F-Series, which includes the F-150, F-250, F-350, F-450, and so on up until the F-750. Each one offers a different level of features, power and trims to better suit your unique automotive needs and finding such a renowned truck on any used car lot is sure to be a good sign.
The Ford Mustang
When you think of raw American automotive power and ingenuity, few things come to mind quite like the Ford Mustang. This compact muscle car evolved from a 1962 two-seater concept car into the cultural phenomenon that we know it as today. Whether you've seen it in an early James Bond Movie, Steve McQueen's Bullitt, or simply admired it on your drive to work, it's very likely that the Mustang has made an impression on your day at some point of your life.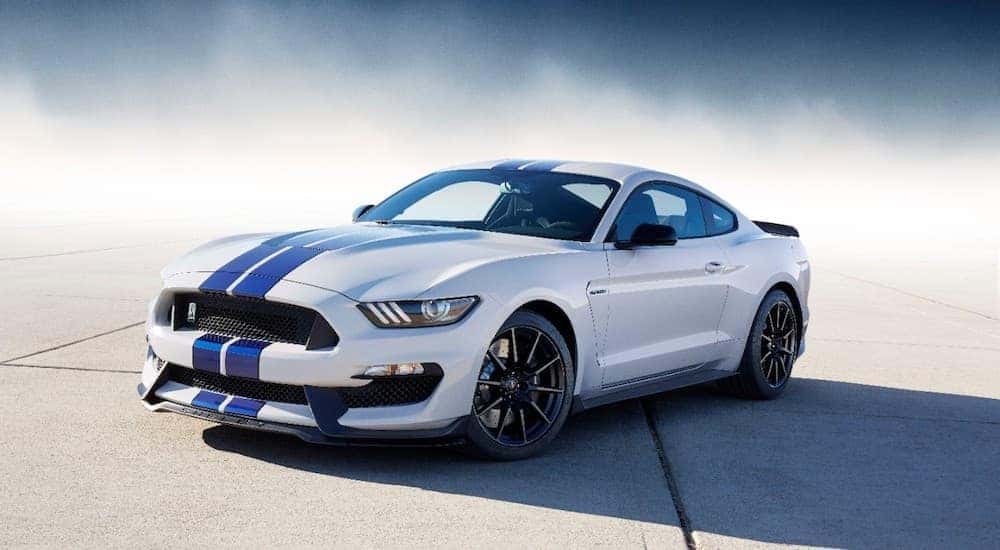 Regardless of which generation catches your eye during your used car shopping, the Mustang is sure to impress. Throughout its lifespan, it has acted as Ford's poster child for performance and speed in a package that is affordable to the average buyer. The Mustang has also been featured on the Car and Driver's Ten Best list in 1983, 1988, 1988, 2005, 2006, 2011, and 2016. These may be some years to watch out for while shopping for used cars in Cincinnati.
The Ford Fiesta
Somewhat of an outlier on this list, the Fiesta has an interesting history of development and distribution in the United States. Marketed as a supermini vehicle, most of Ford's efforts to sell this car were focused in other markets around the world.
The Fiesta's first run in the United States market lasted from only 1977 to 1980. Due to a lack of sales and overall interest in the states, the Fiesta was soon replaced by the more popular Ford Escort. As the years passed, the Fiesta remained a popular staple in markets around the world while the United States would not see another iteration of it until 2009 when it was reintroduced into the North American Market. With smaller cars becoming more and more popular in the west, the Fiesta had been given another chance.
But unfortunately for us Fiesta fans in the States, it was announced in 2016 that the latest generation of the Fiesta would be discontinued in North American markets due to increasing popularity of SUV-sized vehicles. So while you're doing your shopping for used cars, keep your eye out for a Fiesta from the few choice years it was marketed in the states; think of it as a collectors item!
Make the Smart Choice…
Now that we've taken a look at just a few of the available legacy offerings from Ford, it's up to you to get out there and see what's on the market. Though many buyers will insist on looking toward the new market to find their next vehicle, there are so many advantages to picking up a used car. In addition to saving a significant chunk of money, you're also shopping through the archives of automotive history. Whether you're picking up a classic '90s F-150 or a not-so-futuristic boxy Mustang from the 1980s, what you're really doing is buying a piece of history whose legacy will now live on.
Just be sure when you're buying to look for:
Certified Pre-owned- One way to really know you're making a smart buy on a used car is to look for the CPO sticker. This promises its buyer than your car has gone through extensive tests by the dealer to ensure that your car has no major mechanical issues or accidents in its past. This will also mean that the vehicles are more recent but the initial price will be much lower than buying new.
The vehicle history report- If you're buying secondhand or your dealership doesn't offer a CPO program, one of the next best things is to run a vehicle history report on the car. There are a number of reputable websites that will allow you access to a thorough report that will let you know if there have been any issues with the car during its lifespan.
…At Kings Ford
 At Kings Ford Cincinnati, our team of automotive experts understands the history and significance behind every Ford vehicle. It is our goal to help share that with the Cincinnati community by providing excellent service and fair prices every single day. Pay us a visit today to learn more about our company values and our dedication to helping you receive the best used cars in Cincinnati.