What's Available for Ford Trucks for Sale?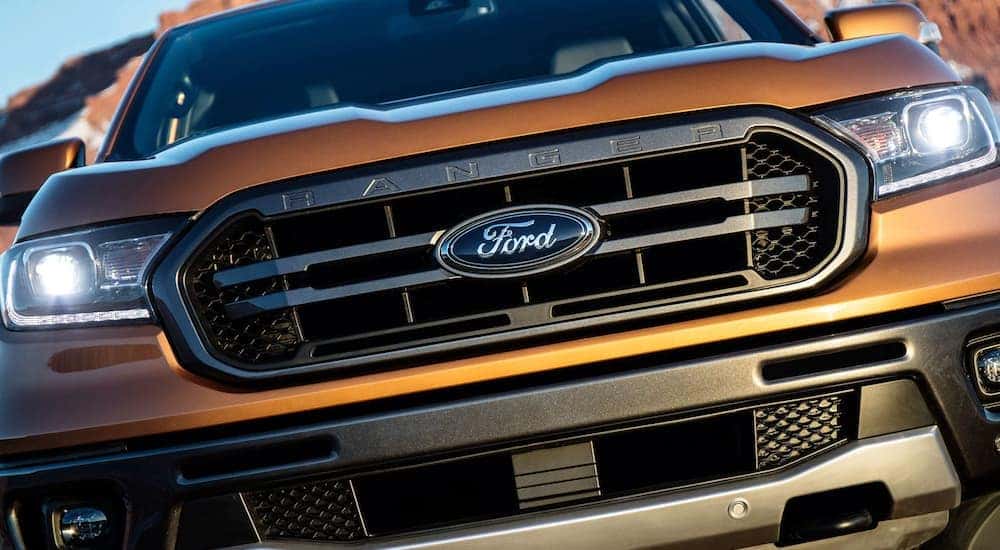 Despite the fact that Ford has been producing high-quality cars and SUVs for decades, they are probably most regarded for their pickup trucks. For many years, Ford has led the automotive market in truck sales. That extends to the international market, as well. Ford trucks are popular all over the world. And even though the F-Series is the face of the brand, there are far more Ford trucks for sale in your area than just the iconic F-Series of pickup trucks.
There are currently several different Ford pickup trucks available, including the F-Series, Raptor SportTrac and many others. Additionally, there are tons of used and certified pre-owned Ford pickup trucks for sale all around the country. So, wherever you live, you are sure to find the highest quality of American pickup truck engineering just around the corner. Take a look below at a few of the current models that Ford has to offer, then head down to your local Ford dealership right away and see these beautiful beasts in person.
Ford F-150
The Ford F-150 has been the best-selling vehicle in the United States for more than 30 years. Not just the best-selling pickup truck, the best-selling vehicle period. The 2019 Ford F-150 features a few different engine options, all depending on what you need out of this classic pickup truck. It can tow up to 8,000 pounds and gets an average of 22 miles to the gallon in fuel efficiency. Both of these figures are class leading. But the Ford F-150 is world renowned for its engine capabilities. What you might not know is that it also features a ton of standard and available safety features to assist in utilizing the engine's power. Some of these include a back-up camera, for use in seeing behind the rear of the truck; stability control, for keeping this sizeable truck in the complete control of the driver; and Dynamic Hitch Assist, which uses the back-up camera to perfectly align your trailer hitch to the back of the F-150, vastly streamlining the trailering process. Of course, these are only a few of the many available features on the 2019 Ford F-150. For a full rundown, visit your local Ford dealer.
Ford Ranger
You read that right. The Ford Ranger is back! After an eight-year hiatus, Ford will be reintroducing its Ranger to a new generation of truck enthusiasts. However, if you are preparing for the compact truck that was so prevalent in the 1990s and early 2000s, you are in for a shock.
The brand new 2019 Ford Ranger looks like it has spent the last eight years at the gym, beefing up to compete with the likes of the Toyota Tacoma and the Chevy Colorado. While it may look like Ford has some ground to cover to catch up with these other two more established mid-sized trucks, Ford is well prepared for the task at hand. The 2019 Ford Ranger, at least for this model year, is being targeted towards the more outdoorsy types. It is specifically built and engineered to be an off-road truck, and will feature Ford's Terrain Management System, made popular with the Ford Raptor.
Ford Raptor
Much like the GMC Denali trim level, the Ford Raptor was once a trim level on other trucks. Like the Denali, it has gained massive popularity over the last ten plus years. Unlike the Denali, however, Ford just went ahead and spun the Raptor off into its own nameplate. This was because Ford buyers were spending a lot of money on after-market parts to turn the sporty Raptor into the perfect off-road pickup truck.
So, Ford just added the popular after-market aspects to the Raptor and made a whole generation of off-roaders very happy. On top of the excellent performance offered, it also features the same engine as the Ford GT. That is a 3.5 liter V6 engine with an absolutely unnecessary 450 horsepower. If you are looking for an off-road truck with a sports car engine, the Ford Raptor is the perfect choice for your next ride.
Ford Super Duty Trucks
Some Ford drivers out there need some really heavy duty trucks for job sites and work-related transportation. Some of the Ford lineup is perfectly fine for day to day travel and even average job-related hauling and towing. However, some need more "ummph" in their pickup trucks. That is why Ford introduced the Super Duty lineup in the late 1990s.
These trucks are known as the F-250, F-350, F-450 and the F-550. While these trucks have the same trim levels and configurations as the F-150, including door number, bed length and more, they are heavier and have higher towing and hauling capacities. They are built for the heaviest of the heavy jobs. They also can run significantly higher in price. The 2018 Ford F-250 Limited, fully decked out on the highest trim level, checked in at over $100,000, the first pickup truck ever to hit six figures.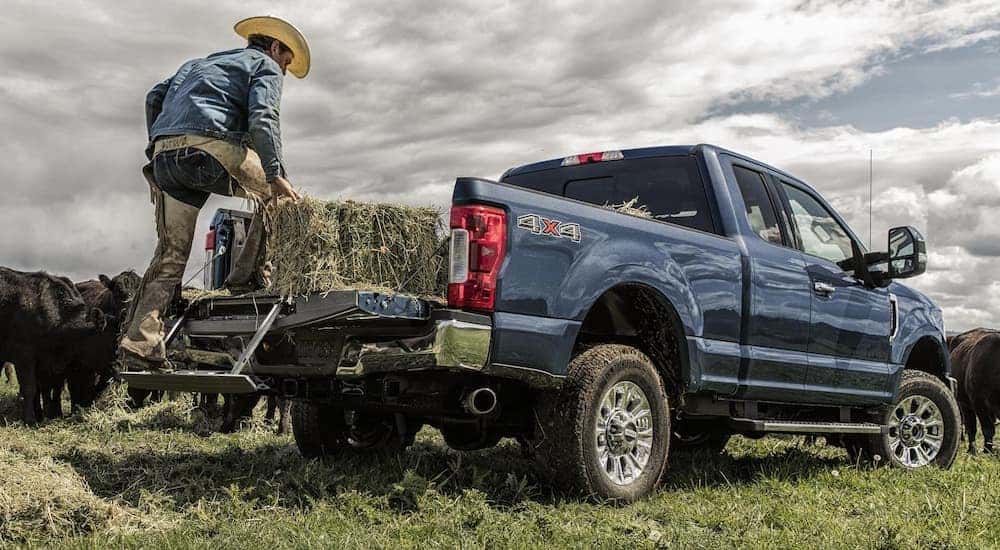 Used and Certified Pre-Owned Ford Trucks
Of course, given the longevity of Ford pickup trucks, many can be found in the used and pre-owned markets. One notable example is the Ford Sport Trac. This truck was a special project of the Ford Special Vehicle Team, which produces concept vehicles and special editions. They would eventually turn their focus to the Raptor model and discontinue the Sport Trac in 2010. However, this truck can still be considered a forerunner of the 2019 Ford Ranger, as it was Ford's first truck to compete alongside the Toyota Tacoma and Chevy Colorado in the mid-sized class.
Ford also offers their vehicles as certified pre-owned. This means that they must pass a rigorous 172-point inspection, including vehicle history and a road test. Once they are deemed "certified", they are given an extended warranty that you will not find in the used vehicle market. The sticker price on these certified pre-owned Fords is a bit higher than you might pay for one that is just "used", but the warranty and peace of mind help offset the extra dollars.
Kings Ford – Your Place for Ford Trucks For Sale
Ford has a long history of supplying the driving public with high-quality pickup trucks. They have been doing it for more than 100 years with no signs of slowing down. So, if you are looking at Ford trucks for sale, you certainly have your work ahead of you.
It could be a good thing or a bad thing that, not only are modern pickup trucks perfectly suited for the utility of towing and hauling, they also have the modern technological advancements of safety and infotainment. That just makes your choice even more difficult, when taking into account trim levels and packages.
Still, it is better to have a multitude of choices available in 2019 than drivers just a generation ago had. These features make any Ford truck feel more like a home away from home than just a vehicle. Regardless of what you use your Ford pickup truck for, or how often you use it, you are pretty much guaranteed to have the right mixture of size, strength, utility, convenience and price that is perfect for you. That is what makes Ford one of the leaders in the automotive world: they know what their drivers want, and they work tirelessly to deliver it.
If you need a hand selecting your next Ford truck come down to Kings Ford where we have plenty of Ford trucks for sale in Cincinnati and can find the perfect one for you!