Ford Trucks for Sale
Why Kings Ford is The Best Place to Shop for Trucks
Chances are you know that there are countless places to find Ford trucks for sale in your area. With that being said, how do you select the best place to shop? Although "best" is relative, we define the "best" place to shop as a place that respects its customers, contains an extensive inventory of vehicles, and offers excellent deals on said vehicles. If you've been searching the depths of the internet for "Ford trucks for sale," you've been doing this whole thing all wrong. Instead of wasting time or potentially taking a gamble on a dealership that doesn't have the best customer rating, why not shop with the best? Kings Ford is the only place to shop for Ford trucks in the Cincinnati area. If you're a local, shop smarter, not harder.
Why Kings Ford?Special OffersNew Inventory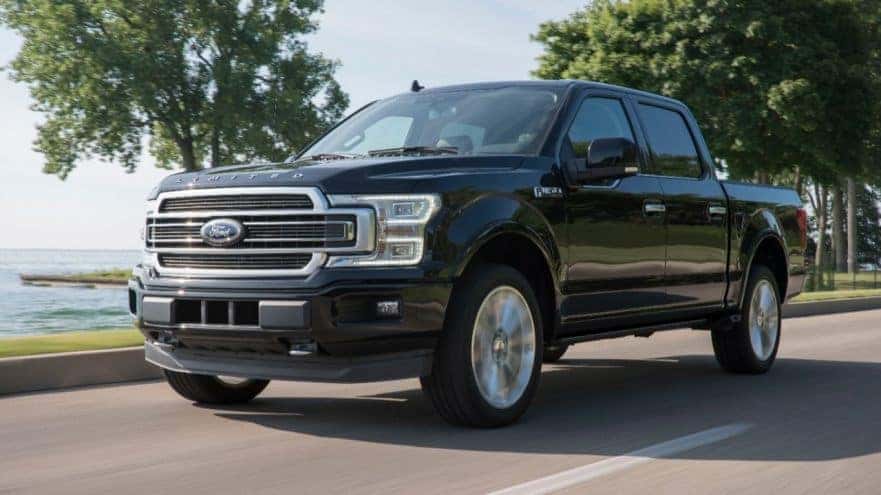 Ford Trucks for Sale
It's no surprise that Americans love Ford trucks. That being said, most Americans don't love spending copious amounts of money on a monthly payment. Where is the happy medium? Kings Ford. Kings Ford has all of the desirable Ford trucks at prices that the average American can afford. No matter what you're looking for, you'll find it at Kings Ford. Simply viewing our website or stopping into the dealership will provide you with the insight necessary to make an informed decision. If you're interested in shopping for a used model, you'll have instant access to an AutoCheck report that will provide you with all of the information necessary to understanding your cars' history. This is imperative for those who want to know all of the details that may affect the future of your investment. The report generates instantly online and will provide you with all of the details necessary to select a safe and reliable vehicle. If you've been searching the internet for "Ford trucks for sale," it's time to do better.
If you choose to shop with Kings Ford, you'll love the end result. If you're interested in our inventory of trucks, you'll be happy to know that we carry all of your favorites. However, our favorite truck in our lineup is the Ford F-150.
Ford F-150
The 2018 Ford F-150 is a truck that has become well-loved by many. Whether you're interested in using it for work or recreation, you'll love what it has to offer. One of our favorite aspects of the Ford F-150 is the fact that it will get 25 MPG on the highway and 20 MPG in the city. Both of these specs will ensure that you spend less time at the gas pump and more time enjoying the ride. Furthermore, some of our favorite aspects of the Ford F-150 are the safety and technology features that make the life of the driver much easier. These features include, but are not limited to:
Dynamic Hitch Assist Backup Camera
2 LCD Monitors
Dual Stage Driver and Passenger Seat-Mounted Side Airbags
Towing Equipment
If you're interested in understanding which other features come standard on the 2018 Ford F-150, stop by Kings Ford today.
New and Used Inventory
Whether you're looking for a brand new vehicle or one that has already proven its' worth, you'll love what we have to offer at Kings Ford. We provide our customers with a world-class inventory of both new and used vehicles. Our new vehicles are extensive and will definitely impress you simply based on the quality of vehicles that we carry. Furthermore, our used inventory are all certified and have been tested by the professionals at Kings Ford. If you're leery of purchasing a used vehicle due to the famous misconception about them not being reliable, allow us to ease your mind. Our used inventory is extensive and is made up of quality vehicles that have been tested to demonstrate their versatility and safety.
At the end of the day, we want to ensure that you're driving a vehicle that will be a good fit for you and your needs. If you're interested in learning more about our new and used inventory options, stop by Kings Ford today.
Why Kings Ford?
At Kings Ford, we put our customers first. We believe that providing our customers with the best possible prices on the absolute most desirable vehicles will continue to move our business forward. In the past years, this model has worked out well for all stakeholders. At Kings Ford, you won't find pushy salespeople who are only looking to secure a sale. Conversely, you'll find a highly-qualified and highly-trained staff of experts who are willing to help you find the vehicle of your dreams. Gone are the days when you leave the dealership with a confused feeling as you drive off in a vehicle that you're not so sure about. Instead, Kings Ford provides a different type of experience altogether. Our business model is driven by two major components: competitive pricing and customer service.
Competitive Pricing
If you're searching for a Ford truck for sale, chances are that you're going to shop around for the best possible deal. If this is the case, chances are that you've already been to a few different dealerships, or at least perused their online inventory. If so, we encourage you to check out what we have to offer at Kings Ford. Our prices are competitive with the competition and will blow you away. We are constantly running specials on vehicles to bring the prices down even lower than they currently are.
If you're searching for a new or a used vehicle, don't waste another minute on a Google search. Instead, come see what the prices and inventory at Kings Ford are all about. We believe that you will be astonished by the quality vehicles we offer at the prices that we sell them for. That being said, paired with our excellent customer service, you truly can't beat the Kings Ford experience.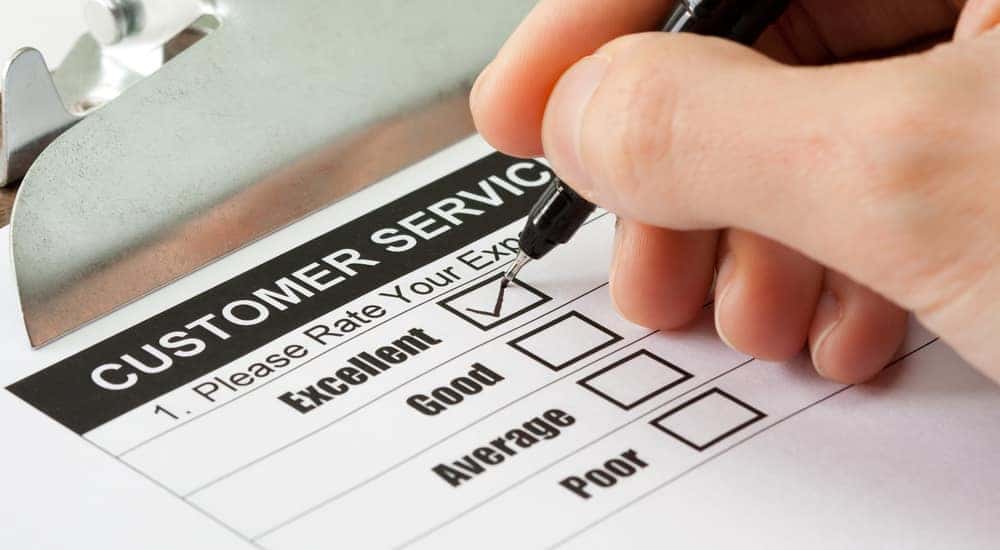 Customer Service
Although this phrase is constantly used to describe lackluster customer attention, that simply isn't the case at Kings Ford. We truly value our customers and want them to find the vehicle that will best suit their needs. At the end of the day, that is what motivates us. We believe that finding safe and reliable vehicles for our customers is extremely important. Of course, customer service is subjective, but we strive to make every customer feel welcomed and excited about their new investment. Our highly-trained staff members are ready and willing to assist you with every step of the process. From finding a vehicle that will fit your needs, to financing, to routine maintenance. You will always get the VIP treatment at Kings Ford.
Contact Us!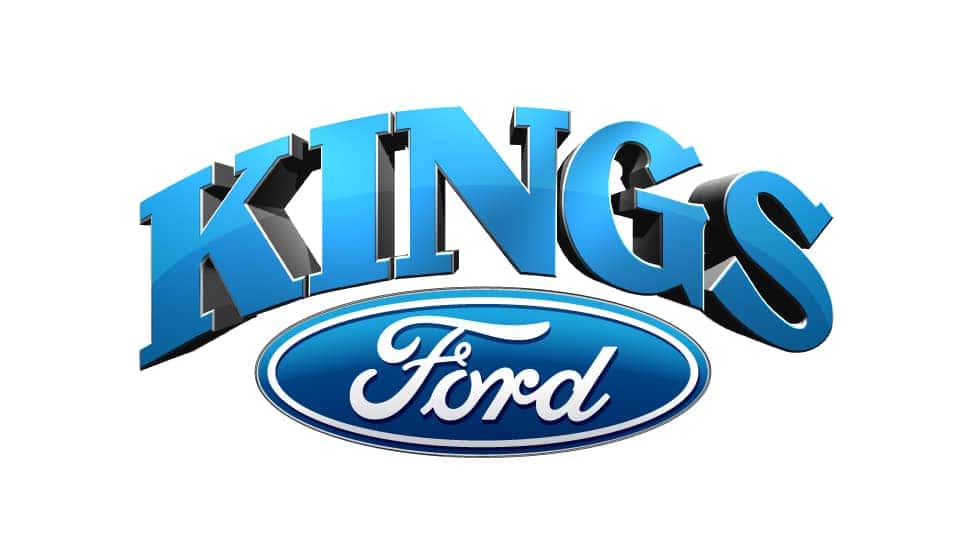 Kings Ford is open seven days per week and will be happy to assist you with your search for Ford trucks for sale. We are always prepared to help you understand your options and make the best possible investment for yourself and your future. Our hours are 9 AM to 8 PM on Monday through Friday, which is convenient even for those who work during the week. If you'd prefer to shop with us on the weekend, our hours on Saturday are from 10 AM to 6 PM and our hours on Sunday are from 12 PM-5 PM. Shop with us today, you'll be glad that you did!