Used Ford Trucks
If you are in the market to buy a used truck, then it almost goes without saying that you are in the market for a Ford. And if you shop around for used Ford trucks in the Greater Cincinnati Tri-State Area, then you need to look no further than Kings Ford Dealers, the only dealership in Ohio capable of fulfilling all your used Ford truck needs. And although that may sound a little boastful, the proof is undeniably evident in the sheer volume of and distance traveled by our equally satisfied customers. Even from the most cursory of glances at the license plates in the visitors' parking lot, you will notice that Kings Ford draws a significant portion of our consumer base from the entire Tri-State Area. Our reputation has traveled to the outer limits of Cincinnati reaching neighboring cities and even the surrounding border states drawing in drivers from as far out as Mason, West Chester, and Loveland. Have Ford, will travel. We didn't come up with this unofficial motto, but we are more than happy to prove it accurate with each customers' first and eventual return second, third, fourth, and often, many more visits.
Our selection of certified pre-owned and used Ford trucks is unparalleled among Midwestern dealerships no matter the brand. We provide the highest quality inventory of used and pre-owned vehicles and combine that with the outstanding service and integrity the world has come to expect from over a century of pioneering innovation and design from the Ford brand, Rest assured that when you buy used from Kings Ford, you will receive the same guarantees of customer satisfaction and high-performance vehicle standards as you would expect from any newly purchased Ford vehicle. Every vehicle on our lot, no matter new or used, is equally vetted to ensure they meet the high-performance standards set by the Ford legacy. We pride ourselves in building each make and model vehicle with care. And everything we make has and will always be made one way only: Built Ford Proud.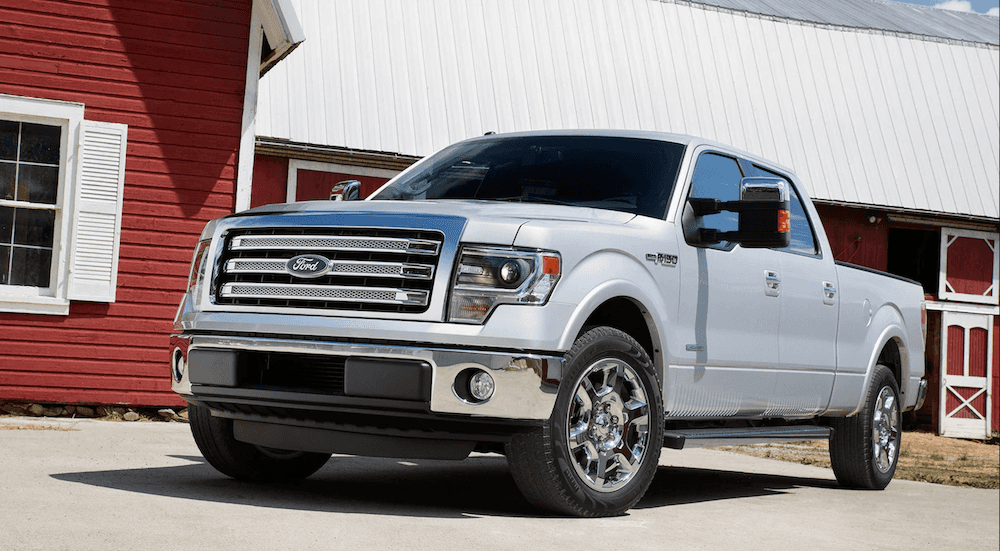 Why Ford Trucks?
Let's backtrack to our initial, bold assertion that the only truck worth considering is a Ford truck. From our perspective, It's a pretty cut and dry case, a no contest win in favor of the F-series line of trucks over any of Ford's competitors. But given our brand affiliation as a Ford dealership, we can see how our dismissal of any other truck brand might come across as hasty, impulsive, and maybe even biased. We understand the inclination for skepticism in a Ford talking about Ford product promotion and more than welcome the opportunity to prove that the F-series line outperforms every other truck in its class.
Built to Last
How can we be so certain that the Kings Ford is THE one-stop shop for all your used Ford truck needs? Because Ford has dominated the truck market with its' F-Series lineup for decades. According to Forbes, more than 32 million F-Series have been made since the popular Ford line of trucks was introduced in 1948. An impressive strength-in-numbers production stat for any automotive company much less for a series of pickup trucks from a company's entire lineup of vehicles. And although critics may decry that trucks produced hardly equal trucks sold, the longevity alone of the F-series F 150's nearly seven decades of continuous production is a testament to its strength in build and superior design; not many companies and even fewer vehicles have lasted 68 years of production much less been able to report on statistics.
Sales
If it's proof of sales strength you're after, the Ford F-Series, which includes the light-duty F-150, F-250, and F-550 Super Duty pickups and chassis cabs, has been the best-selling line of trucks in America for 42 consecutive years. Capping off 2018 having sold a total of 909,330; and even more impressive, the F-Series has been the consecutively best-selling vehicle of any kind in America since 1986. Current estimates suggest that nearly 2 F-Series trucks are sold every minute in the United States alone. The impressive sales figures clearly validate any "boasts" of the F-Series being best in its' class, and increased sales unintentionally provides added benefits to those in the used Ford market as well. With close to 1 million new trucks being sold a year, the potential availability of used Ford trucks on the market increases exponentially.
Awards
Even if we could place personal bias aside, we are still more than confident that the Ford F-series line of trucks would remain at the top of our ranking lists for best performance and capabilities of any truck on the market, just as it has remained at the top of consumer and auto expert lists year after year. The Ford F-150 was recently named Motor Trend's 2018 Truck of the Year, the fifth win from the auto authority for the Ford F-150, which follows the Ford Super Duty's win the previous year. The award recognizes the F-150 lineup for overall towing capability, advanced technology functionality and powertrain performance as well as on- and off-road driving performance. They also made notable mention of the vehicles' best-in-class fuel economy and innovative cab design. Motor Trend's accolades alone make a pretty definitive statement solidly confirming the F-Series continued dominance of the truck market. It seems that not only has Ford been crowned the consumers' king, clearly uncontested in popularity, but its' consecutive yearly ranking at the top of auto experts lists reveal that any used Ford truck has the high-performance standards and heavy duty capabilities to back up its' claims. Basically, the F Series has plenty of bite to back up their bark.
Reliability
Advancements in automotive technology have significantly improved industry reliability standards essentially guaranteeing dependability when purchasing a new vehicle. This tends to simplify the selection process for a new vehicle, but buying used can still be fraught with unpredictable variables such as unknown vehicle history. Here at Kings Ford Dealers, we personally vet every used vehicle driven on and off our lot so that you don't have to. Not that we would necessarily need to given Ford's impressive sales and awards record.
Certified Pre-owned

Kings Ford offers significant peace of mind to all consumers who want to get a used Ford truck without worrying about its expected performance with our extensive inventory of Certified Pre-owned Vehicles. In order for any vehicle to be considered a CPO (shorthand for certified, pre-owned), it must be fewer than five years old and have less than 80,000 miles on the odometer. Additionally, it needs to pass a rigorous 172-point inspection. Each item on this inspection verifies that the vehicle is in good operational order and ready to safely run at Ford's high standards. Notice that you don't see Ford CPO being advertised at other dealerships? That's because they don't have the authority. In order to pass along the savings and comfort that come with CPO services, a dealership must have a special agreement with Ford. Kings Ford has the relationship necessary to be able to help you get a CPO vehicle and, with approved credit and proper paperwork, drive it off the lot the same day!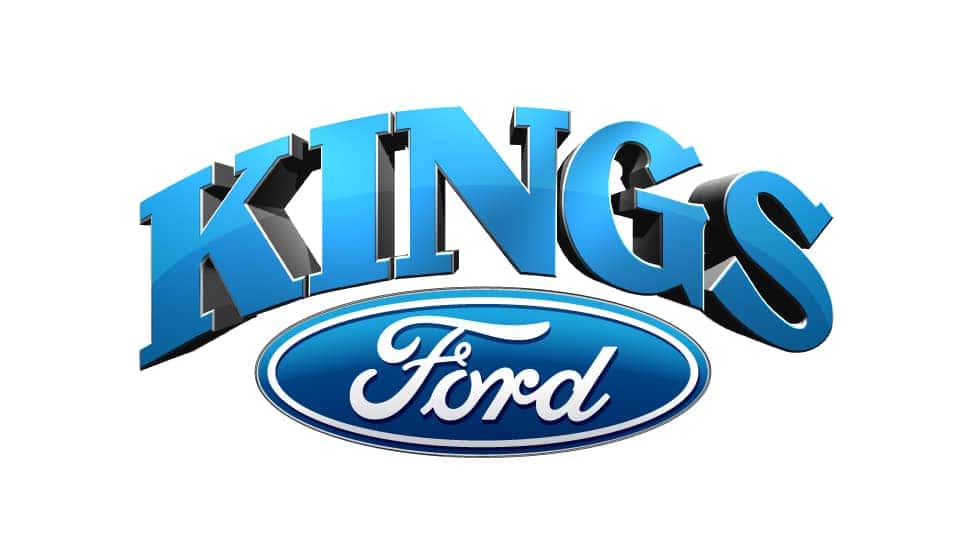 Why King's Ford?
Customer Service Guarantee
As the premier Ford dealer in Ohio and the surrounding Tri-State area, we have been earning your business for years by holding ourselves to two fundamental principles: deliver a top-notch product that will not quit and base the measure of our success on total customer satisfaction. Ultimately, Ford is and always has been about people; the people who build, the many that buy, and the countless who drive Ford tough. So if you're in the market for a used Ford Truck, take a look at our fully stocked inventory and you will quickly realize that we have the top-notch products ready for delivery. All that is missing now is you, the customer to satisfy.