Why Ford Trucks?
Let's backtrack to our initial, bold assertion that the only truck worth considering is a Ford truck. From our perspective, it's a pretty cut and dry case, a no contest win in favor of the F-series line of trucks over any of Ford's competitors. But given our brand affiliation as a Ford dealership, we can see how our dismissal of any other truck brand might come across as hasty, impulsive, and maybe even biased. We understand the inclination for skepticism in a Ford dealership talking about Ford product promotion and more than welcome the opportunity to prove that the F-series line outperforms every other truck in its class.
Built to Last
How can we be so certain that Kings Ford is THE one-stop shop for all your used Ford truck needs? Because Ford has dominated the truck market with its' F-Series lineup for decades. According to Forbes, more than 32-million F-Series trucks have been made since the popular Ford line of trucks was introduced in 1948. That is an impressive production statistic for any automotive company, not just as a series of pickup trucks from a company's entire lineup of vehicles. And although critics may decry that trucks produced hardly equal trucks sold, the longevity alone of the F-series F 150's nearly seven decades of continuous production is a testament to its strength in build and superior design; not many companies and even fewer vehicles have lasted 68 years of production much less been able to report on statistics.
Sales

If it's proof of sales strength you're after, the Ford F-Series, which includes the light-duty F-150, F-250, and F-550 Super Duty pickups and chassis cabs, has been the best-selling line of trucks in America for 42 consecutive years. Capping off 2018 having sold a total of 909,330, and even more impressive, the F-Series has been the consecutively best-selling vehicle of any kind in America since 1986. Current estimates suggest that nearly two F-Series trucks are sold every minute in the United States alone. The impressive sales figures clearly validate any "boasts" of the F-Series being best in its' class, and increased sales unintentionally provides added benefits to those in the used Ford market as well. With close to 1 million new trucks being sold a year, the potential availability of used Ford trucks on the market increases exponentially.
Awards
Even if we could place personal bias aside, we are still more than confident that the Ford F-series line of trucks would remain at the top of our ranking lists for best performance and capabilities of any truck on the market, just as it has remained at the top of consumer and auto expert lists year after year. The Ford F-150 was recently named Motor Trend's 2018 Truck of the Year, the fifth win from the auto authority for the Ford F-150, which follows the Ford Super Duty's win the previous year. The award recognizes the F-150 lineup for overall towing capability, advanced technology functionality and powertrain performance as well as on- and off-road driving performance. They also made notable mention of the vehicles' best-in-class fuel economy and innovative cab design. Motor Trend's accolades alone make a pretty definitive statement solidly confirming the F-Series continued dominance of the truck market. It seems that not only has Ford been crowned the consumers' king, clearly uncontested in popularity, but its' consecutive yearly ranking at the top of auto experts lists reveal that any used Ford truck has the high-performance standards and heavy duty capabilities to back up its' claims. Basically, the F Series has plenty of bite to back up their bark.
Reliability
Advancements in automotive technology have significantly improved industry reliability standards essentially guaranteeing dependability when purchasing a new vehicle. This tends to simplify the selection process for a new vehicle, but buying used can still be fraught with unpredictable variables such as unknown vehicle history. Here at Kings Ford, we personally vet every used vehicle driven on and off our lot so that you don't have to. Not that we would necessarily need to given Ford's impressive sales and awards record.
No one does trucks quite like Ford. As America's favorite automaker, used Ford trucks are highly sought after and maintain reliability for many years. The very first Ford F-Series pickup was released back in 1942, and the company has spent nearly 80 years perfecting this masterpiece into the F-150 that we all know and love today.
Ford F-150: The 12th Generation

In 2009, the 12th generation of F-150 pickup trucks was released. These full-size models were manufactured until 2014 and can be spotted by their iconic SuperDuty grille styles and signature headlights. This was also the turning point in which Ford brought back the two-door body style as the standard cab instead of just the four-door style. In fact, this generation was built with three body styles, including the regular cab, SuperCab, and SuperCrew. Regular cabs came equipped with either a 6.5-ft bed or an 8-ft bed, the SuperCab came with either of those bed lengths or the 5.5-ft bed, and the SuperCrew was offered with the two shorter length beds.
The F-150 Platinum trim was introduced in 2009 as well. This luxurious model replaced the Lincoln Mark LT across North America, and it featured an egg-crate style grille similar to the Ford Expedition.
2010 Models
For the first year of production, the F-150 trucks featured the FlareSide bed and manual gearbox. However, both of these features were dropped in 2010. Another key highlight for 2010 was the unveiling of the off-roading trim known as the SVT Raptor. This high-performance model was available on extended cab trucks and had a massive 6.2-liter V8 engine under the hood. It also included an electronically locking rear differential, off-roading tires, a revised suspension for better handling on rough terrain, and special shock absorbers. If you happen to come across a Harley-Davidson-themed model, this one was unique to the generation as well. Rolling on giant 22-inch wheels, this beauty was inspired by America's favorite motorcycle. With a monochromatic exterior and leather upholstery inside the cabin, it was an interesting truck to look at.
2011 Models
By 2011, Ford had to update their engines on the F-150 models due to the rising prices of gas. New powertrains were released, including a 3.7-liter V6 that produced 302 hp and a twin-turbo EcoBoost V6 that generated 365 hp. Another highlight for this model year was that the SVT Raptor became available on the SuperCrew body style. Electric power steering also became the standard on most models.
2012-2014 Models
In its final production year, the 12th generation F-150 Tremor was available. As another high-performance truck, it featured a 3.5 Liter EcoBoost engine under the hood. Its regular cab body style was inspired by the FX Appearance Package, and it came with either RWD or 4WD. Only 2,230 Tremors were built, and they featured custom bucket seats, a center console, and a console-mounted gear shifter.
Ford F-150: The 13th Generation

Beginning in 2015, the current generation is known as the 13th. At the 2013 Detroit Auto Show, the Ford Atlas was the concept vehicle on everyone's mind.
In another attempt to improve the vehicle's fuel economy, Ford engineers managed to reduce the overall weight of the F-150 by 750 pounds. They managed to do this without making any exterior changes to the pickup. All they did was switch out each steel body panel with an aluminum body panel. However, the frame is still constructed out of high-strength steel for safety. To avoid backlash for making this material swap, the company camouflaged the new prototype and entered it into the Baja 1000 endurance race. This proved that the new materials and construction were just as durable as the former steel panels.
Also, the 2015 F-150 was the first to include adaptive cruise control. This is a key feature used in many vehicles today. It utilizes radar sensors mounted to the face of the truck to keep a set following distance between the F-150 and the vehicle in front of it. It's an intelligent safety feature that can reduce the truck's speed if necessary. People who commute to work every day seem to love this feature because it takes some of the stress out of sitting in rush hour traffic. You no longer have to tap on the brake and gas pedals hundreds of times to inch you way closer to your destination. With adaptive cruise control, the F-150 will manage that for you.
Wanting to explore the Ecoboost engines more, Ford also released new powertrains, including the 2.7L EcoBoost V6 and the 3.5L EcoBoost V6. Dropping the 3.7L V6 and the 6.2L V8, the 5.0L V8 engine stayed in the lineup with a 6-speed automatic transmission.
2018 Model
By 2018, it was time for a refresh. A mid-cycle redesign was underway, and the results came to light at the 2017 New York International Auto Show. The F-150 SuperDuty was manufactured as a regular cab, and it featured a new 2-bar design instead of the traditional 3-bar design. Engine options got shuffled around again, replacing the 3.5L V6 with a 3.3L V6 that was paired with a 6-speed automatic transmission. The other Ecoboost engines, along with the remaining V8, got paired with a 10-speed automatic transmission. They also received start-stop capability.
Another first for Ford happened in 2018. A PowerStroke diesel engine was equipped on the F-150, and all-new safety features came out. These included pre-collision assist, pedestrian detection, and adaptive cruise control with stop and go technology. These systems were meant to work in unison to help prevent accidents on the road.
Additional Updates
The 13th generation also saw some technology updates with the introduction of the Sync infotainment systems. Sync and Sync 3 are highly regarded as some of the most intuitive infotainment systems on the market. Bluetooth connectivity enables hands-free calling and texting. Sync 3 is also compatible with Apple CarPlay and Android Auto, which makes listening to your favorite playlists a breeze. Navigation was added to higher trim levels as well as other luxuries like heated/cooled leather seating. USB ports were provided for charging mobile devices, and advanced safety features also came into play. These safety features include lane-departure warning, an automated parallel parking system, a surround-view camera system, and rain-sensing wipers.
It should also be noted that the 2018 F-150 earned an IIHS Top Safety Pick rating.
Certified Pre-Owned

Kings Ford offers significant peace of mind to all consumers who want to get a used Ford truck without worrying about its expected performance with our extensive inventory of Certified Pre-owned Vehicles. In order for any vehicle to be considered a Certified Pre-Owned (CPO), it must be fewer than five years old and have less than 80,000 miles on the odometer. Additionally, it needs to pass a rigorous 172-point inspection. Each item on this inspection verifies that the vehicle is in good operational order and ready to safely run at Ford's high standards. Notice that you don't see Ford CPO being advertised at other dealerships? That's because they don't have the authority. In order to pass along the savings and comfort that come with CPO services, a dealership must have a special agreement with Ford. Kings Ford has the relationship necessary to be able to help you get a CPO vehicle and, with approved credit and proper paperwork, drive it off the lot the same day!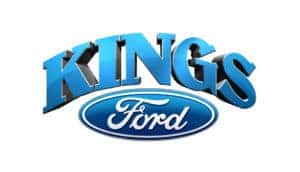 Why King's Ford?
Customer Service Guarantee
As the premier Ford dealer in Cincinnati, Ohio, and the surrounding Tri-State area, we have been earning your business for years by holding ourselves to two fundamental principles: deliver a top-notch product that will not quit and base the measure of our success on total customer satisfaction. Ultimately, Ford is and always has been about people; the people who build, the many that buy, and the countless who drive Ford tough.
If you are looking for a 12th or 13th generation Ford F-150, look no further. Our experienced auto experts here at Kings Ford can help you find the right used Ford truck for you. We have a fully stocked lot with many options to pick from, so no matter what you need, we'll be able to find something for you. Let us help you find your dream ride. Give us a call or stop by our dealership to take a used F-150 out for a spin today!