Top Four Reasons to Pursue a Ford CPO – Cincinnati, OH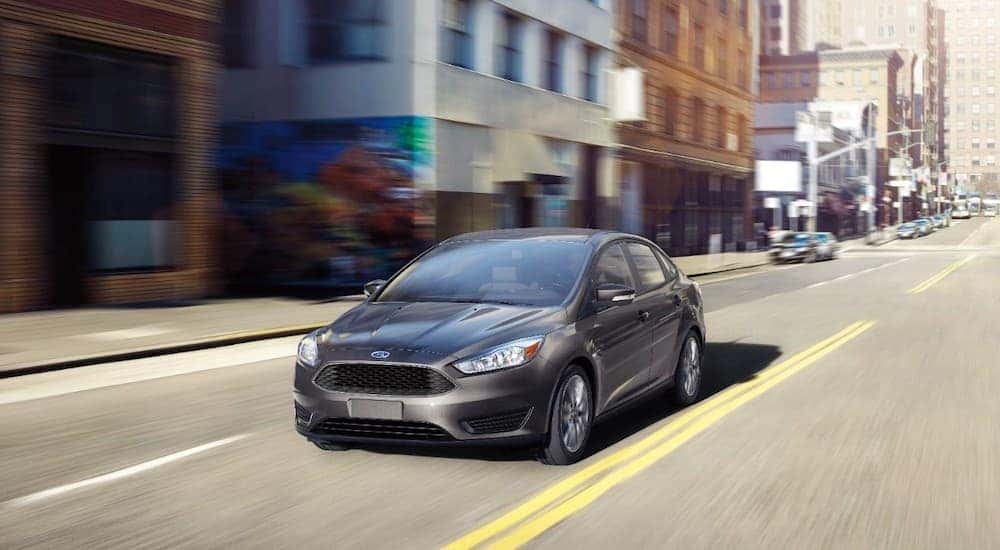 The classic car-buyer quandary: your budget doesn't allow you to afford a new vehicle, but you're wary of the lack of reliability from a used vehicle. Fortunately, you can avoid that unreliability while also saving some money. By opting for a Ford Certified Pre Owned vehicle, you can rest easy knowing that your affordable pre owned vehicle practically contains all of the reliability of their newer counterparts.
What are CPOs? We'll elaborate in a moment, but in the simplest terms, they're pre owned vehicles that have been backed by the brand. Thanks to the extensive inspection process, you'll never have to worry that you'll opt for a lemon. Instead, you'll be opting for a vehicle that's just as reliable as any new vehicle. Add in Ford's trustworthiness, and you're eyeing one of the best bargains in the entire industry.
If you're interested in everything these Ford CPOs have to offer, then continue checking out the main advantages of these rides below. Then, once you're convinced that these pre owned vehicles are the proper choice, see why you should be making your subsequent purchase from Kings Ford.
Reliability
All of Ford's vehicles are generally known for their reliability. However, by opting for a Certified Pre Owned vehicle, you can have better ease of mind knowing that your ride is prepared for the long haul.
Regardless of whether the CPO is certified by the brand or the dealership, customers can rest easy knowing that the vehicle has already been prepped for the open road. Specifically, these types of vehicles are required to undergo an extensive inspection process to assure they're road-ready. We all know that used cars can vary when it comes to quality; thanks to these inspections, you can be assured that every aspect of the vehicle is ready to perform.
Furthermore, many dealerships often accompany their CPOs with some type of warranty. That way, if you do run into any issues with your used vehicle, you won't have to break the bank in order to get it repaired. Rather, the dealership will have your back on the majority of the car's maintenance.
To top it all off, you'll have some clarity on the targeted ride before you've even decided to make a purchase. Many dealerships accompany these vehicles with a title, meaning you can refer to all of the relevant information. Therefore, if the vehicle previously had any issues that you should be cognizant of, you'll know about it ahead of time.
Naturally, no pre owned vehicle is going to compare favorably to a new vehicle. However, when compared to standard used rides, you can guarantee that CPOs are the superior choice. This is especially true if you opt for a Ford CPO, as you can combine the reliability of the brand with the trustworthiness of this type of ride.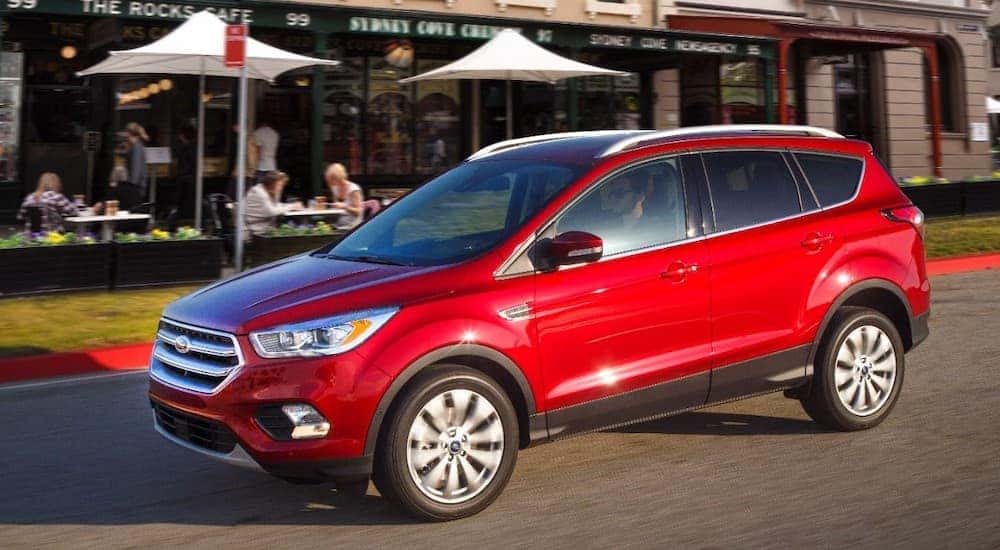 Financial
Naturally, Certified Pre Owned vehicles are a bit pricier than their generic used counterparts, but they'll still provide customers with significant savings when compared to new rides. However, the financial incentives go beyond these obvious savings.
By opting for a CPO, the driver won't be required to tolerate any of the vehicle's depreciation. The moment a new vehicle is driven off the car lot, the vehicle dips in value. The received value of the car then continues to drop over the next few years. However, by opting for a CPO, you'll have already skipped over the most significant depreciation of the ride.
Furthermore, since you're opting for a CPO, you may even have an opportunity to get your hands on some normally pricey luxury amenities. For instance, you'd usually have to pay an arm and a leg to get your hands on a sunroof. However, by opting for a CPO, you may see that this feature is simply dropped into your lap.
If you've been debating between a new vehicle and a pre owned vehicle, then a CPO makes much more sense from a financial perspective. Even if you're solely focused on pre owned vehicles, you can rest easy knowing that these CPOs will last for years on the road.
Selection
Only a few years ago, Certified Pre Owned vehicles were rarely seen on dealership lots. Nowadays, customers will find that these CPOs heavily outweighs their standard used counterparts.
Dealerships recognize that these CPOs are more popular and reliable than standard used vehicles, and that's why these vehicles are becoming more prevalent on dealership lots. As a result, your number of choices increase significantly.
Previously, you may have only been able to choose between, say, two CPO trucks or a trio of CPO SUVs. Now, this sentiment applies more to generic used vehicles, and you now have a wealth of options as you're sorting through the CPO offerings at a dealership.
Other Advantages
Dealerships are focused on pushing Certified Pre Owned vehicles instead of the standard used counterparts, and that's why they accompany these rides with a variety of advantages. Specifically, by opting for a CPO, you may be able to take advantage of:
Roadside assistance: while you may think that dealerships are focused on making a deal, they're also focused on providing customers with an optimal buying experience. That's why many dealerships offer some kind of roadside assistance with the purchase of a CPO. That way, whether you come across some kind of mechanical issue or simply find yourself locked out of your ride, you'll have a service that you can refer to.
Trip insurance: coming across a car issue when you're close to home is a hassle, but it shouldn't leave you stranded. However, if your car breaks down when you're half-way across the country, you may be up a creek without a paddle. Fortunately, trip insurance will assure that you're protected in this unlikely event.
Free trials: navigation and satellite radio are often too pricey to consider. Fortunately, by opting for a CPO, there's a chance that the dealership or car brand will still provide you with a trial period of these enticing services.
Plenty of dealerships are seemingly focused on pushing their current lot of CPOs. If you're in the market for a "new" ride, this means you can take advantage via unmatched savings and a variety of incentives.
If you're now convinced that you should be opting for a Certified Pre Owned vehicle, then it's time to start shopping. Well, if you live in the Cincinnati, Ohio area, there's no better place to visit than Kings Ford.
After all, the dealership is stocked with a number of affordable CPOs, providing logical targets for customers on any types of budgets. When you add in their variety of new rides, your options are practically endless. Furthermore, their competitive pricing assures that you'll never be missing out on a better deal elsewhere.
Of course, it goes beyond the monetary incentives. Rather, the dealership's helpful sales team is there to guide you through the entire buying process, and their flexible hours means you'll always be able to find the time to visit the premises. Plus, there's even a service department, meaning you won't have to turn to an unreliable mechanic if your CPO runs into any issues. Instead, you can rely on Kings Ford!
So what are you waiting for? If you're looking to get your hands on a Certified Pre Owned vehicle, then head out to Kings Ford today!