What is a Ford Certified, Pre-Owned Vehicle?
There are plenty of misunderstandings and misconceptions when it comes to a Certified Pre-Owned vehicle. After all, isn't it basically just like any other used vehicle?
While it's true that a CPO vehicle is a used vehicle, many things differentiate a CPO from any old used car. Bear in mind; a non-certified used vehicle can be a perfectly great vehicle! At Kings Ford, we specialize in all sorts of used vehicles for all kinds of budgets. However, certain things make a Certified Pre-Owned vehicle an excellent investment.
First, let's look at what "Certified" can mean. You might see terms thrown around like "Manufacturer Certified" or "Dealer Certified." Are these the same thing?
In a nutshell, no. A Manufacturer Certified Pre-Owned Vehicle must meet very specific guidelines established by that vehicle's manufacturer to receive an official certification. Usually this includes a full evaluation of:
The age of the vehicle
The vehicle's total mileage
The vehicle's condition, as determined by a manufacturer-guided, rigorous inspection
The dealer must pay a fee to the manufacturer to complete the full inspection process and file the results with the manufacturer. Vehicles that meet and exceed the requirements of the manufacturer will receive the certification backed by the dealer, which will typically extend the warranty and services provided to that specific vehicle.
In contrast, a Dealer Certified vehicle is only required to meet the dealer's requirements for age, mileage, and condition. Since the dealer's reputation is on the line (instead of the manufacturer), the dealer must be thorough and complete when inspecting the vehicle and making any necessary repairs or replacements to certify their vehicles. The difference is, the manufacturer doesn't extend the warranty or services attached to the vehicle to the new owner with Dealer Certification. The certification only extends between the dealer and the new owner of the vehicle in these scenarios.
Lastly, there are non-certified used vehicles. Again, if purchased at a dealership, these have generally undergone serious evaluation so dealers can sell them honestly and at an appropriate price. They might be higher mileage, or too aged for the Certified programs, but still, have plenty of life and miles left in them!
Ford CPO Warranty Overview

One of the best benefits of purchasing a Ford Certified Pre-Owned vehicle is that it comes with a limited warranty. This is something you will not get when you buy just any used car. We are so confident in our CPO Ford models that the warranty covers over 1,000 components for up to 12 months or 12,000 miles. Also included is a limited powertrain warranty that is good for 7 years or 100,000 miles. Let's take a closer look to see what all is covered by these extended CPO warranties.
Comprehensive Limited Warranty Coverage comes with every CPO Ford model. Because these used vehicles have undergone a rigorous 172-point inspection, we can cover the following components with confidence:
Air conditioning
Brakes
Electrical system
Emissions components
Engine
Factory-installed audio system
Front and back suspension
Front-wheel-drive
Heating
Safety systems
Steering components
Technology components
Transmission
Powertrain Limited Warranty Coverage is also included when you purchase a CPO Ford vehicle. Again, due to the 172-pint inspection, we stand behind the quality of our vehicles. This warranty adds the following:
The ability to transfer the warranty to any future owners
24-hour roadside assistance
Ford's extended service plan
The roadside assistance plan covers issues such as towing, changing a flat tire, jumpstarting a dead battery, and assisting with being locked out of your vehicle. This comprehensive plan does so much more than just changing a flat tire. If your vehicle needs major work done while you're traveling, the roadside assistance coverage will reimburse up to $500 of travel expenses for up to 3 days of lodging, meals, and even a rental car. If you have to call a taxi, take a shuttle, or rent a car to get to your destination, roadside assistance will reimburse the costs up to $75. If your CPO Ford model needs extensive repairs, this plan will refund the cost of a rental car for up to $30 per day for up to 5 days. You can rest assured that you will not be left high-and-dry to handle these unexpected costs.
Meanwhile, Ford's extended service plan ensures that genuine Ford parts will be used for any repairs that need to be made. You won't have to worry about being stuck with off-brand parts that will break soon after they are installed. At Kings Ford, we take great pride in our selection of CPO models. We want you to drive safely, and we understand the importance of providing genuine Ford parts for all repairs and vehicle services.
Now that we've covered the basics of all the coverage plans, let's take a closer look at the inspection process that every CPO Ford model must endure.
What Is Inspected?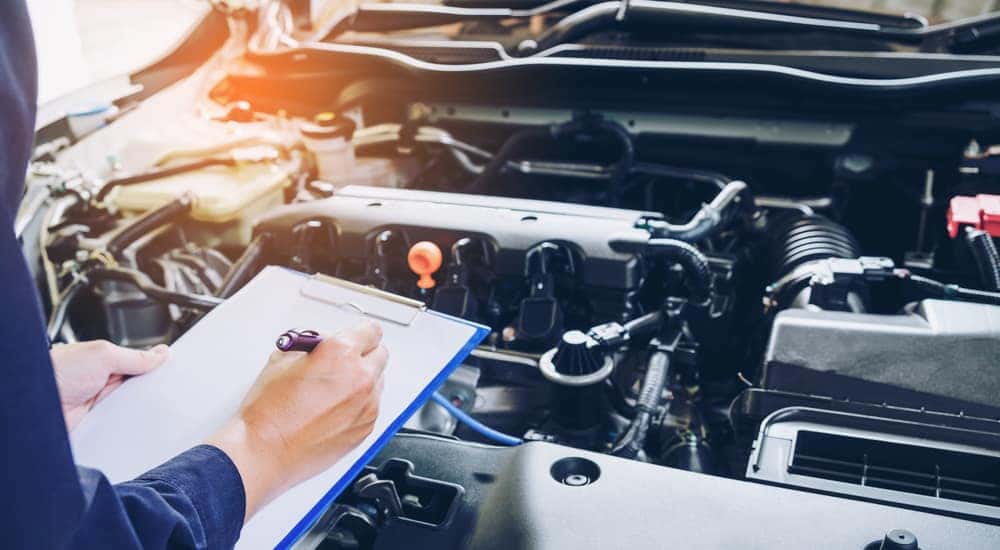 As we mentioned before, Certified Pre-Owned Ford vehicles have undergone a rigorous 172-point inspection that covers the following:
Exterior and interior appearance/condition
Road test
Diagnostics
Under-hood components
Underbody components
Convenience features
Hybrid systems
It even takes the vehicle history into consideration. Inspectors will check on the VIN, any recalls performed, routine maintenance performed, the vehicle emissions sticker, and they will even request a vehicle history report.
A great number of components are put to the test during the inspection. You can rest assured that the CPO Ford vehicle you are buying is a good-quality vehicle that will last for a long time.
The Inspection Process of a CPO Ford

Let's look at the steps that every CPO Ford vehicle goes through. First, the inspector will do some research. This is done by requesting a vehicle history report and searching through the dealership maintenance documents. This will determine if the vehicle has suffered any major damage from a previous collision or flood. It can also show if the vehicle has even been stolen/recovered or bought back by the manufacturer. Once the vehicle passes this initial phase of the inspection process, it is ready for round two.
The next phase deals with the mechanics of the vehicle. This is often referred to as a road test. Essentially, it's like a test drive. During the road test, the inspector will listen carefully for anything that sounds off. After the road test is complete, he or she will then carefully inspect all of the mechanical components like the transmission, engine, steering, suspension, braking, and more. If any issues are found, the inspector will weigh the cost of the repairs to see if the vehicle is worth the effort or not. If the answer is yes, then a team of technicians will bring the vehicle up to "Like New" standards. This includes replacing any damaged parts with OEM parts, refilling fluids, aligning the suspension, and balancing the wheels. If the used vehicle happens to be a hybrid, then all of the hybrid system components are checked as well. This includes the battery, the anti-theft immobilizer system, and the electric motor. Since hybrids are equipped with a much more complex mechanical system, it's important that the inspector check every minute detail.
During phase three, all of the vehicle's systems will undergo a thorough inspection. This is where components like lighting, instrumentation, seating, infotainment, climate, and safety systems are all accounted for. These systems are typically less expensive to replace than the mechanical components. Other things that the inspector will look for is the vehicle's manual and both sets of keys. Once all of these things have been given the thumbs up, it's time for the next phase to begin.
The fourth and final phase of the CPO Ford inspection process is to ensure that everything looks good from the inside out. This is known as the appearance portion of the process. The vehicle goes through a complete detail resulting in it looking like a brand new model again. The exterior is washed and shined until it's gleaming, and the cabin is thoroughly cleaned.
Now that all four phases have been completed, it's time to sign off on the inspection. The CPO checklist is finished with a series of signatures from everyone involved in the inspection process. If you are thinking about purchasing a CPO Ford vehicle, you will need to sign off on the checklist as well. This verifies that you are aware of the systems and features that were checked during the CPO inspection process. It also confirms that you are aware that the vehicle has been certified by the manufacturer.
Who Verifies the Vehicles?
Certified dealer technicians who have been factory-trained are responsible for the CPO Ford vehicle inspection process. You may also have your own mechanic stop by and do an additional inspection for added peace of mind. It never hurts to have an outside opinion.
What Happens If the Vehicle Doesn't Pass the Inspection?
If any qualifying pre-owned Ford model does not pass any of the inspection phases, then it will not be given the title of Certified Pre-Owned. It will head back to the dealership lot, and it will be listed as a used vehicle.

The Top Ten Reasons to Buy Certified Pre-Owned
So why do you want to buy a vehicle with that magical "CPO" designation? There are plenty of reasons why this type of investment makes sense.
1. They've been inspected
A Certified Pre-Owned vehicle has been through a thorough inspection, per the manufacturer's guidelines. These aren't just a gentle once-over type of inspection, either. Mechanics at the dealership will need to sign off on every detail within the inspection report, which is then reviewed and approved by the manufacturer.
2. They've been serviced
If anything is observed during the inspection that does not meet manufacturer standards, the dealership repairs or replaces any defects. If the defect is too large or costly, then the vehicle won't earn the CPO title, period. Any repairs will be fully disclosed to the buyer, as well. If anything is needed, such as a simple fluid change or wiper blades, that will be addressed, as well.
3. The extended warranty
As mentioned earlier, a CPO car receives an extended warranty from the manufacturer. Generally, this includes the overall mileage for which the vehicle is covered, or if the original warranty was for a specific time period, a CPO warranty might extend the timeframe a bit. This could include parts warranties, too, like a "bumper-to-bumper" or powertrain or computer-related warranty.
4. Additional services and incentives
Newer vehicles come with all sorts of perks. This can include roadside assistance programs, free loaner cars if the purchased vehicle is in for repairs or regular service, subscriptions to smartphone apps or manufacturer services, Wi-Fi, or satellite radio. Manufacturers can continue to extend these services and incentives to the new purchaser via a CPO program.

5. A great way to get a luxury car for a regular car price
Nearly everyone wants to drive the top trim of the best ride, but the price tag isn't something everyone can shell out. A Certified Pre-Owned vehicle allows many drivers to purchase their dream vehicle at a very realistic price - and with all the bells and whistles they wanted in a car!
6. Lower insurance costs
In general, a brand new vehicle from the current model year will have a higher insurance rate than a slightly older, slightly more used car. After all, the higher the price of the vehicle coming off the lot, the higher the worth insurance gives it.
7. Vehicles have longer lives
Driving a vehicle into a six-digit mileage is a very common thing these days. Purchasing a Certified Pre-Owned vehicle means you're buying a car that's just at the beginning of its life, despite already having a few thousand miles on it! When you buy CPO, you know you're purchasing a vehicle that has been inspected and can last a very long time.
8. You know the complete history
CPO vehicles typically include a full vehicle history report, which helps the manufacturer continue to issue the warranty. If anything truly terrible happened to the vehicle, the manufacturer could not offer the warranty.
9. Overall lower cost
Certified Pre-Owned vehicles typically have higher price tags than other used cars, but for a good reason - you're getting a full inspection, warranty, services, and peace of mind, all at a lower cost than a brand new vehicle.
10. A great way to get a current-production model at a lower price
Manufacturers typically run "generations" of each vehicle for at least five or six years. So if you purchase a two-year-old CPO vehicle, it's likely not very different from the brand new version of the exact same vehicle. Chances are very high that they'll share a very similar body style and technology, making the car just as usable as the new version!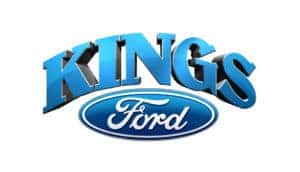 The Ten Best Reasons to Buy Certified Pre-Owned from Kings Ford
Kings Ford adheres to Ford's very stringent requirements when it comes to offering Certified Pre-Owned vehicles to the Cincinnati area. Here are some of the reasons why we feel very confident about the CPO vehicles on our lot:
All Certified Pre-Owned Fords are less than five years old and have fewer than 80,000 miles.
Each vehicle has successfully passed a 172-point inspection. The inspection is performed at our location, and Ford has agreed that each car meets their very high standards. In fact, you'll receive a copy of the report with your purchase of a CPO.
No CPO you purchase from Kings Ford will have been in a flood or significant collision. We check the CarFax of every vehicle to make sure they're clean and free of major damage.
We also offer a 12,000 mile or 12-month Comprehensive Limited Warranty Coverage plan and a 1000,000 mile or seven-year Powertrain Limited Warranty Coverage plan with each CPO vehicle purchased.
24-hour roadside services are offered with Certified Pre-Owned vehicles, which takes away the anxiety of running into a problem in the event of an unexpected breakdown, flat, or accident.
Each car, truck, and SUV in the CPO program includes fresh oil, a tank of gas, and a brand new set of wiper blades, just like a brand new vehicle!
Ford doesn't just certify any pre-owned vehicle. As a dealership, Kings Ford has established a relationship with the manufacturer to ensure that they have fully certified any Certified Pre-Owned vehicle you drive off our lot.
We also want to make sure you drive away with exactly the vehicle you need and want! Kings Ford offers a variety of financing options, and we're happy to discuss options with every customer.
Our impressive range of CPO vehicles includes cars, trucks, and SUVs at a variety of price points. From basic vehicles to top trim levels, we offer plenty of choices.
Our goal at Kings Ford is to make sure you drive away happy. We aim to match drivers, vehicles, and budgets in a way that is hassle-free and takes away that car-shopping fear. Buying a car can be complicated, but purchasing a CPO vehicle at Kings Ford is a transparent process!
For those in the market for a new car, consider the next best thing to new: a Certified Pre-Owned vehicle! Visit us at Kings Ford in Cincinnati, Ohio so that we can help you find the best CPO vehicle for you.