The Many Benefits of Buying Certified Pre-Owned at Kings Ford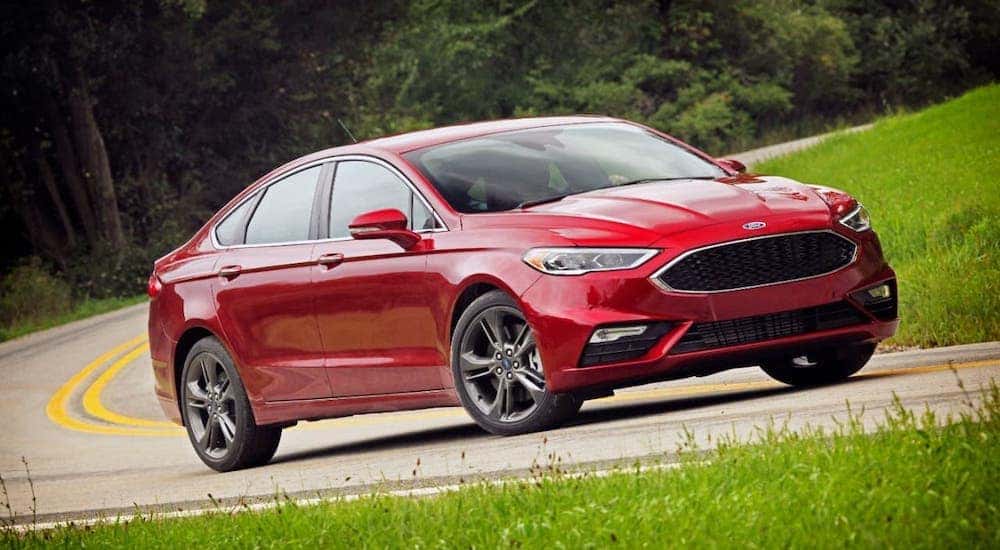 Buying a car can be a big endeavor, especially when there is more than one way to go about shopping for one. At Kings Ford, we're all about giving you the most amount of options possible, and the expert guidance that can help you ensure that the choice you make feels like the right one. When you visit our dealership, you'll be given many different ways to drive home in a Ford car, and one of them allows you to drive something that feels almost new without having to pay the high cost of a brand new vehicle; these vehicles are Certified Pre-Owned. You may be asking yourself 'what does Certified Pre-Owned mean? Well, at Kings Ford, we're pretty passionate about sharing our wealth of knowledge, which is why in this blog post we'll delve into the nuances of Ford Certified Pre-Owned vehicles, how they differ from brand new models, and why you may want to consider buying a Certified Pre-Owned model from one of our talented dealers.
The Difference Between Buying Certified Pre-Owned and New
You've probably been enticed by our new selection of Ford brand vehicles before. The flashy new features, coupled with the robust engines, and modern styling, make for an offer that can seem too good to pass up. While there are many benefits to buying a Ford car brand new, it may not be the right path for every driver. At Kings Ford, we recognize that every driver is different, and so is their budget, which leads us to discern the difference between buying Certified Pre-Owned and buying brand new.
When you purchase a brand new car, odds are you aren't going to pay for the full price of the car right away. In fact, it looks better on your credit if you decide to pay off the vehicle over time, so more often than not, it is wise to apply for an auto loan. Auto loans can vary in the amount and interest rate. Nonetheless, an auto loan allows you to pay the full cost of the car over an extended period of time. On average, auto loans last around 63 months, which can seem like quite a while, and that's just the average. Some financial institutions will even go so far as to sign 72 or 84-month auto loans, which can feel like a long time to wait to pay off a car. These monthly payments can also be quite expensive, especially when you add in the cost of regular maintenance.
So, while buying new can be a great option for some drivers, it may not be the best for those who are on a stricter budget. For drivers who want the appeal of driving something relatively new, but don't want to bite the bullet and pay that high price, they can instead opt for a Certified Pre-Owned vehicle. Certified Pre-Owned vehicles are used cars that are usually much newer than many vehicles within a dealer's used collection.
Certified Pre-Owned vehicles have also received thorough inspections and open recalls have been addressed, which means many of these vehicles feel practically new when you take one out for a test drive. And since many of these vehicles are from a newer model year with low mileage, you'll still get some of those features that make driving a new car so appealing.
Although, there is more to buying a Certified Pre-Owned vehicle than just the lower asking price. Certified Pre-Owned vehicles provide a level of value and reliability that you'll be hard-pressed to find in many other used vehicles.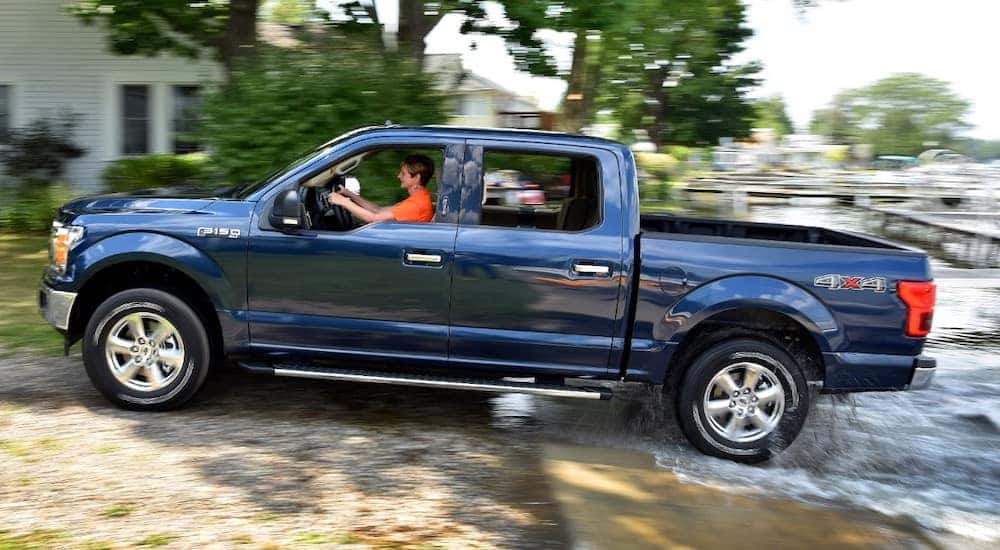 Pre-owned Versus Certified Pre-Owned
When you enter Kings Ford to purchase a used vehicle, you'll likely be given the option between Certified Pre-Owned cars or used cars. At first glance, you may notice that the price of Certified Pre-Owned vehicles is much higher than the standard used alternative. That said, the lower price of a used vehicle doesn't always directly translate into the amount of value that you can expect to get behind the wheel.
Used vehicles can be purchased through ours or another dealership, or through a private sale. Although when you purchase a used vehicle through a private sale, you run the risk of getting a car that may not live up to its expectations, giving you subpar reliability and a potential maintenance project. For this reason, if you're purchasing used cars, we highly recommend that you buy from a reputable dealership, like ours. However, all used models come with a small risk of not lasting as long as new vehicles due to their extended use or their age.
Certified Pre-Owned vehicles, on the other hand, do a better job of guaranteeing a long-term relationship with your vehicle that's spent with little time at the mechanic. When you purchase a Certified Pre-Owned vehicle, you will have added warranties and warranties that have carried from the original purchase of the vehicle. While each warranty varies, and the specifics can change depending on the car or manufacturer, Certified Pre-Owned warranties can provide coverage for issues that would have otherwise been rather problematic. As a result, Certified Pre-Owned vehicles may be more expensive than a used model, but they promise that you'll likely get more from your car than you would otherwise.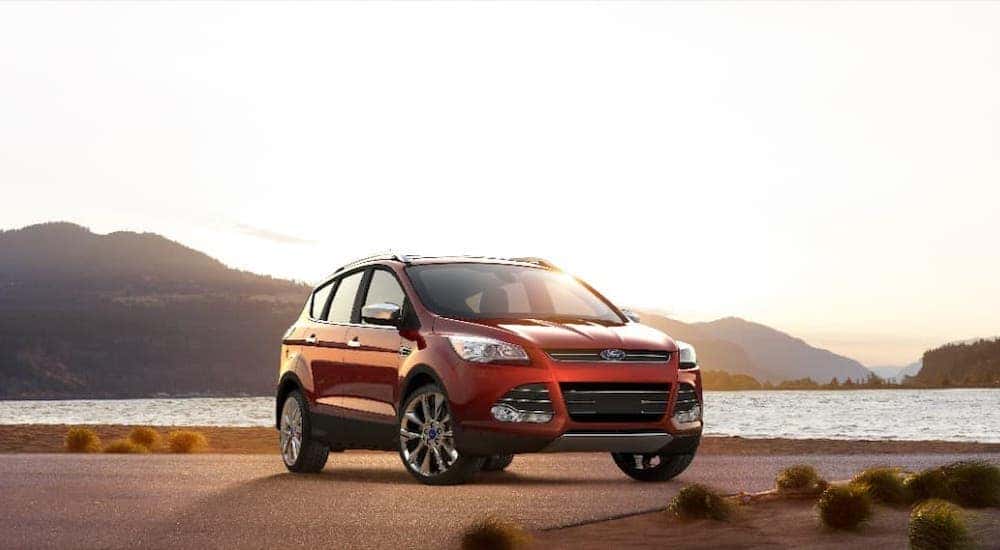 Should You Buy Certified Pre-Owned from Kings Ford?
There are many drivers who visit our dealership asking us if they should purchase a Certified Pre-Owned Ford. The answer, in truth, all comes down to your specific preferences. For instance, if you're on a tight budget, and want a vehicle that is going to promise more long-term reliability, a Certified Pre-Owned vehicle may be the right choice for you.
Certified pre-owned vehicles provide a third alternative to the traditional route of buying brand new models and the cost-effective method of purchasing a used model. That said, if you're still on the fence about buying a Certified Pre-Owned model, you should also ask yourself what you expect out of your car.
Some of our customers are big about the latest in automotive safety features. While many vehicles within our Certified Pre-Owned selection come equipped with these features, there are some models that may not have the same level of technology. If this isn't an important factor for you, then buying Certified Pre-Owned may be the right route. Alternatively, if you're interested in a particular older model that may not be within our Certified Pre-Owned collection, we'd suggest buying a used or even a new model. The vehicles that we sell as used undergo thorough inspections by our own staff, and we make it our mission to give you as many miles possible out of the cars that we sell.
Of course, one of the best ways you can make the most out of your Certified Pre-Owned car buying experience is to purchase a car from a dealership that you trust; and for many, that dealership is Kings Ford in Cincinnati, OH. At Kings Ford, we push the boundaries in what ought to be expected from a top-of-the-line Ford dealership. From brand new vehicles to a fully equipped service and maintenance department, we stand to be your automotive partners, giving you the knowledge, security, and peace of mind when you take to the road.