The Benefits of Buying Used Cars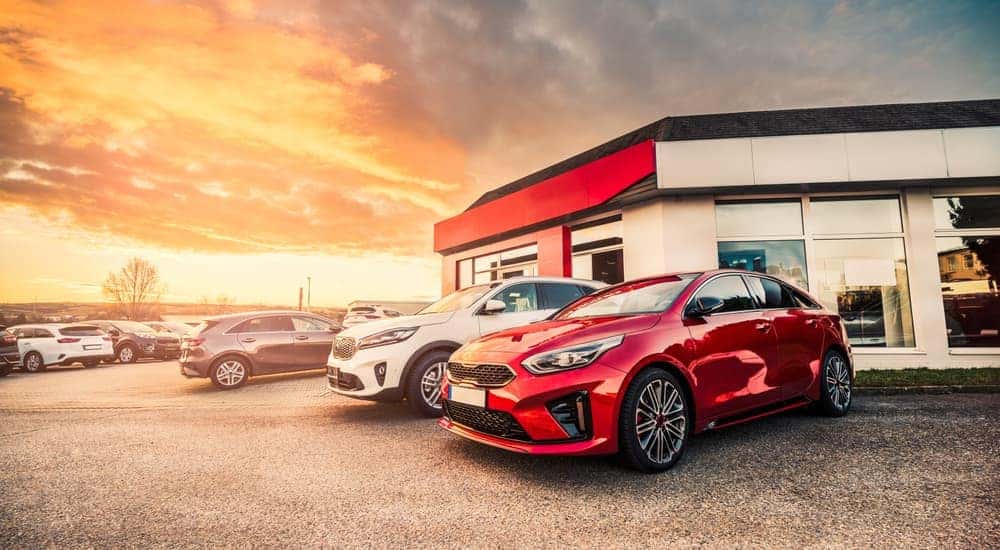 If you are in the market to replace your existing car, truck, or SUV, you are probably debating about which make and model and whether to finance or lease a new vehicle. Yes, we understand the appeal of buying new. You are the first owner and there many benefits to that. But have you ever considered buying used? Before you run away, hear me out. What is the first thing you think of when you hear the phrase "used cars"? Let me guess: a huge lot of cars with signs on the front windshield saying "For sale" and listing a price. Well, guess what? The days of having that happen when you are looking for used cars in Cincinnati are pretty much over. Sure, there are the fly-by-night hucksters trying to make a quick buck on used vehicles, but that is not the case when you buy a used or pre-owned vehicle from a reputable dealership like Kings Ford.
Conveniently located at 9555 Kings Auto Mall Road in Cincinnati, OH, we have been proudly serving the Tri-State area, with customers coming from Columbus, Indianapolis, Louisville, and Lexington. Come in today to see why American made cars in general and Ford cars, trucks, and SUVs are some of the best made and most affordable vehicles on the road today. We have a huge inventory of new and used vehicles, including luxury SUVs, powerful pickups, and fuel-efficient hybrids to choose from. We feature top notch customer service, state-of-the-art technicians in our parts and service department, and competitive pricing. We ensure that you have the best experience when you are buying, leasing, or financing your next vehicle, whether it is new or used.
Finding Out the Facts on a Used Car
One of the biggest complaints from consumers when buying used cars is that they just don't know anything about the particular vehicle. Did it have major problems with its drivetrain, such as requiring the transmission to be rebuilt? Was it in a serious accident where the airbags were deployed requiring repairs and/or having the airbags replaced? Are there any outstanding recalls on the vehicle that were not repaired? How many prior owners did the vehicle have? In the past, this was almost certainly the case for used car buyers, having to hope that the seller was a reputable person acting in good faith.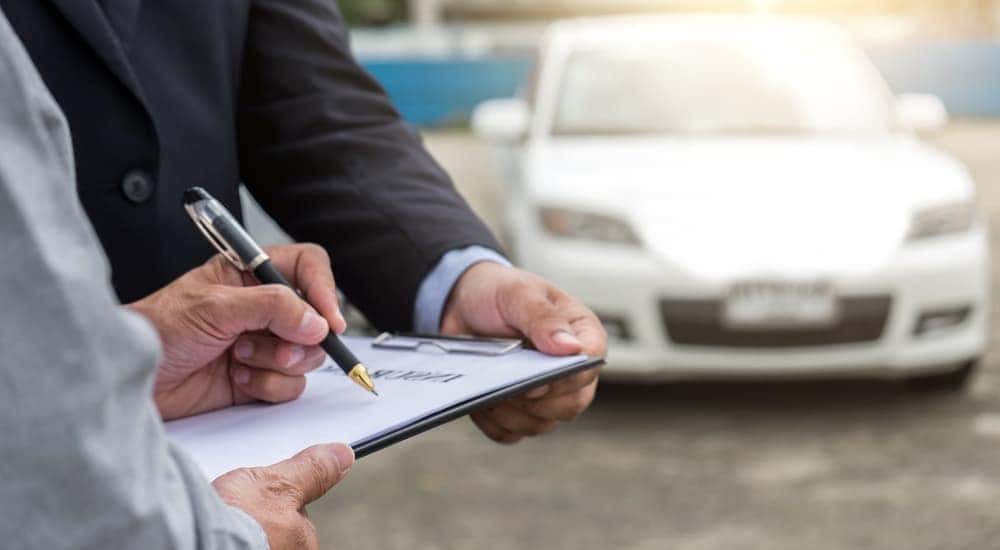 Today, there is no longer any reason to have this problem. Two resources exist for used car buyers: Carfax and AutoCheck. If you are in the market for a used car, truck, or SUV, you can find out a great deal of information, and all you need is the Vehicle Identification Number (VIN). You can order a report from Carfax or AutoCheck by putting in the VIN from the used car you are looking to purchase. For a nominal fee ($24.99 for AutoCheck and $39.99 for Carfax), you can find out a whole wealth of information on the vehicle, including major accidents, open recalls, insurance claims that resulted in a total loss determination, airbag deployments, service history, estimated miles driven per year, prior owners and length of ownership, registration history, any features rebuilt, mileage rollovers and rollbacks, hail damage, warranty information, flood damage, commercial usage, prior state ownership, any structural damage, and whether the make and model were ever branded a lemon. Both Carfax and AutoCheck also offer a volume discount if you are looking at more than one used vehicle.
Just like many other dealerships, here at Kings Ford, we offer a Carfax and AutoCheck report with each used, pre-owned, and certified pre-owned vehicle that we sell. This shows that we want the process to be as transparent as possible, so that you can get all the relevant facts you need to know about a used car, truck, or SUV before making the purchase.
Transparent Pricing
One question that often comes up when buying a used car is whether or not you made a good deal. In the past, pricing information was hard to come by, and unless you had the most recent copy of the Kelley Blue Book, you had no way of knowing whether the used car dealer had just taken you for a ride. Fortunately, those days are over. If you are in the market for a used car, truck or SUV, you can simply log into the Kelley Blue Book website, insert the make, model, model year, mileage, and condition of the vehicle you are looking to buy, and get a market value on the vehicle. This will allow you to see if the price the dealer has set is fair. That is because Kelley Blue Book does the legwork of aggregating all the buy and sales information for new and used cars throughout the country, and then calculating fair market values for each vehicle. This transparency is a key factor in making sure you make the best deal for yourself.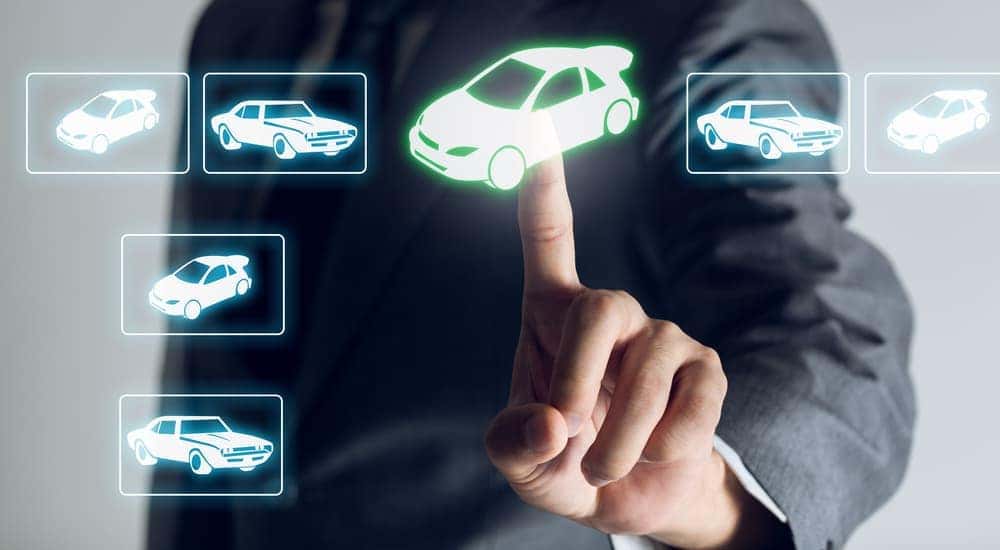 Used Versus Certified Pre-Owned
In the past, when you dealt with a used car dealer, you had little recourse if the used vehicle you just bought didn't perform like you expected. Once you'd taken the title and driven it off the lot, you were pretty much on your own. Sure, if the used car turned out to be more citrus than a glass of lemonade, you could always sue the used car dealer. But lawsuits cost money in legal fees, they take a long time, can be extremely emotionally draining, and you could end up with a judgment but no way of collecting. So many unscrupulous used car dealers would simply go out of business in one location and pop up in another rather than do the right thing by their customers. This is why Ford and many other manufacturers started the Certified Pre-Owned program.
Certified Pre-Owned is a program under which a manufacturer stands behind their used vehicles. Under Ford's Certified Pre-Owned program, Ford Motor Company selects the highest rated dealerships, like Kings Ford. In order to qualify as Ford Certified Pre-Owned, the vehicle must be less than six years old and have less than 80,000 miles on its odometer. The Ford vehicle will undergo a thorough, 172-point inspection at the dealership to ensure that it will perform as expected. In addition, Ford will stand behind each Certified Pre-Owned car, truck, and SUV, by offering a comprehensive limited warranty covering over 1,000 components for 12 months or 12,000 miles. In addition, Ford provides a limited warranty covering the Certified Pre-Owned vehicle's powertrain for 7 years or 100,000 miles. The powertrain is often the most difficult and expensive part of a vehicle to repair or replace. Ford also offers complimentary maintenance, 24-hour roadside assistance, and FordPass Rewards Points to Ford Certified Pre-Owned vehicle owners. These Rewards Points can be redeemed for discounts on service, parts, accessories, and even the price of your next Ford vehicle purchase. Finally, the Ford dealership will provide a complimentary Carfax vehicle history report on the Certified Pre-Owned car, truck, or SUV, so you will have all the information you need before making your purchase.
The days of buying a used car, truck, or SUV blindly are over. Today, dealerships like us at Kings Ford in Cincinnati take the mystery and drama out of buying a used car, and provide you with the information, transparency, and dependability you deserve.