New And Exciting Changes for Ford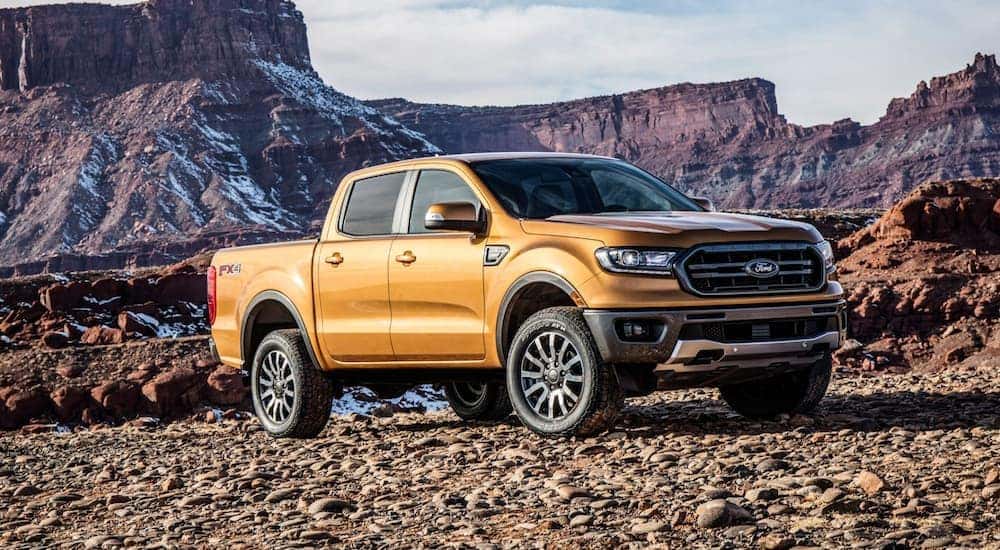 There's a new energy within the Ford family of quality automobiles, and the next two years have people in the greater Cincinnati area, and beyond, talking about the possibilities. Notable developments in the works for Ford include more electric vehicles, advancements in driver-assist technology, and personalized customer service featuring a new rewards program. A simple search for Ford dealerships near me shows Kings Ford's commitment to sharing this exciting evolution and that the brand is working on their state-of-the-art technology, boosted fuel economy, and added safety features improve.
Kings Ford is feeling the excitement for Ford's new lineup changes and improvements in its award-winning product pipeline since they recently announced that approximately 75 percent of its vehicle lineup will be all new by 2020. That's no small feat, my friends. This equates to additional hybrid models and efficient electric vehicle options, as well as noteworthy updates to the Escape and Explorer models as well as the addition of the Ford Ranger. Also, Ford has muscle car fans revved up with the much-anticipated release of the 700-plus-horsepower Mustang Shelby GT500 with supercharged V8, a new F-Series Super Duty truck, along with Ford's new Transit full-size van, all creating buzz in the car world.
Such illustrious changes to Ford's lineup are something we're all extremely excited about at Kings Ford. We invite you to check out what Ford is making possible for customers in 2019 and 2020 with new ideas, intelligent restyling, and superior technology. See what makes Ford one of the most reliable, dependable and popular choices among car buyers.
Midsize Pickup Metamorphosis
Innovation is key for what Ford is serving up at dealerships such as Kings in its new-and-improved models this year and next. Especially regarding our rugged and reliable line of pickup trucks. In 2019, the all-new Ford Ranger is the most fuel-efficient gas-powered midsize pickup in America. That's an impressive achievement considering the number of midsize pickup trucks on today's market. To rise above the competition, the Ranger offers Ford's new Co-Pilot 360 driver-assist technology, which is especially important when successfully navigating all types of terrain and conditions on Ohio's streets, highways, interstates, and even off-roads trails.
The Ranger's keen Co-Pilot 360 system helps keep drivers, and their passengers, safe with an innovative lane-keeping system, practical rear-view camera, and Blind Spot Information System (BLIS) with cross-traffic alert and truck and trailer coverage. The Ford Co-Pilot 360 comes standard on Ranger XLT and LARIAT trims and is optional on the Ranger XL, it also features convenient auto high-beam headlamps and intuitive pre-collision assist with automatic emergency braking. We know people are in a rush these days on the roads, and safe driving can be a challenge, so Co-Pilot 360 is exactly what Ford drivers need to stay out of harm's way. Trust us, that peace of mind is priceless.
When it comes to power and performance, the new 2019 Ford Ranger offers a mighty 2.3L EcoBoost turbo-charged engine as standard, featuring 270 horsepower and 310-pound-feet of raw torque. Ford's popular EcoBoost engine technology optimizes power and efficiency using turbocharging and direct gasoline injection. The Ford Ranger also comes equipped with a powerful 10-speed automatic transmission to maximize efficiency. This is definitely not the Ranger of yesteryear, and for that we are impressed on how far it has come since its adventurous name debuted in 1958.
Sweet SUVs
We know that customers searching for Ford dealerships near me will be pleasantly surprised to learn that the groundbreaking American automaker also has big plans for its popular compact and full-size SUVs; the Escape and Explorer, respectively. These two top sellers are back in 2019 with key improvements that make life easier for drivers and help connect passengers with the ever-changing tech-savvy outside world.
The new Ford Escape is being touted as the newest compact sport utility vehicle to re-introduce a smart option for people who live on the go — adventurous and otherwise. With an EPA-estimated 22/29 mpg city/hwy, and starting at $24,105, the 2019 Ford Escape offers advanced driver-assist features, sport packaging that includes 4WD, and an adaptable 68 cu. ft. of total cargo space. The Escape comes available with the hands-free foot-activated liftgate that makes grocery shopping and transporting cargo a breeze, along with a smart Intelligent Access key.
Exterior and interior design really make the new Ford Explorer a sight to behold for fans of the roomy and versatile SUV. From the new grille and signature LED lighting outside to the available third-row seat that folds flat for additional cargo space inside, the Explorer is providing the comforts and quality sport utility drivers seek in today's competitive SUV market. The Explorer's improved performance is what really is the showstopper, now featuring a 3.5L EcoBoost turbocharge and direct injection combination, as well as best-in-class V6 engine with 365 horsepower and 350 lb.-ft. of torque.
The Explorer's available Terrain Management System helps drivers navigate a variety of road types and conditions and the Ford Safe and Smart Package offers safety and convenience features that are sure to keep you safe on and off the road. The Ford Safe and Smart Package includes a lane-keeping system to help detect and alert drivers of vehicle drifting. Also, rain-sensing wipers, auto high-beam headlamps, adaptive cruise control, and forward collision warning with brake support are included in the safety package.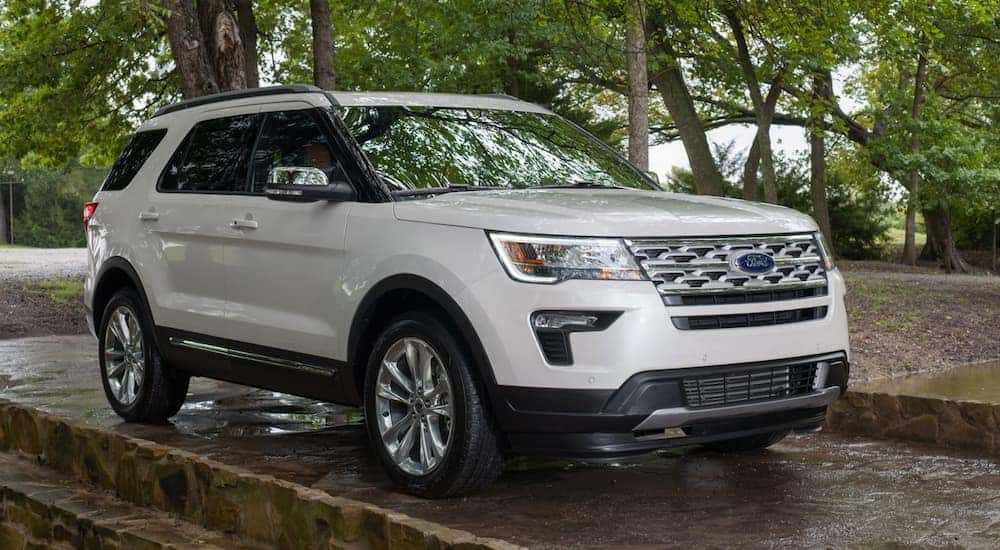 Ford Customers First
Another exciting factor for Ford customers in 2019 is the new rewards program that celebrates customer loyalty by resembling frequent flyer travel programs. Titled FordPass Rewards, accessed via a user-friendly app and online, the program allows customers to earn points that can be used toward sales, service and other experiences. And the FordPass Rewards system is always evolving, so look for more perks to be added along the way as more and more Ford dealerships near you get on board with this mobile app interface.
FordPass Rewards members can easily register online and check in to see what special offers and promotions, such as service discounts and tune-ups, they qualify for, anytime and anywhere. The Ford owner online portal also makes it easy for users to find Ford dealerships near me, live chat for specific questions, receive one-on-one support, and speak to a friendly Ford representative.
Kings Ford is Your Ford Dealer
With an emphasis on customer service, we at Kings Ford of Cincinnati, OH, want you to know how important our car dealership can be in your life. Our priority is to provide a positive automobile purchasing experience, and we believe such opportunities like Ford's new-and-improved lineup in the coming years and a customer loyalty program are providing just that. At Kings Ford, we offer competitive pricing that keeps your budget in mind. Whether it's a new-car lease or flexible financing for a previously owned vehicle, we have the options for finding the perfect fit. Contact us online at kingsfordinc.com or by phone at (513) 683-0220 for additional info or to schedule a test drive. We look forward to showcasing the new changes to Ford's product portfolio in 2019 and 2020, and learning more about your needs in seeking the right Ford dealership near you.