Ford Motor Company Invests in the All-Electric Future of Southeast Michigan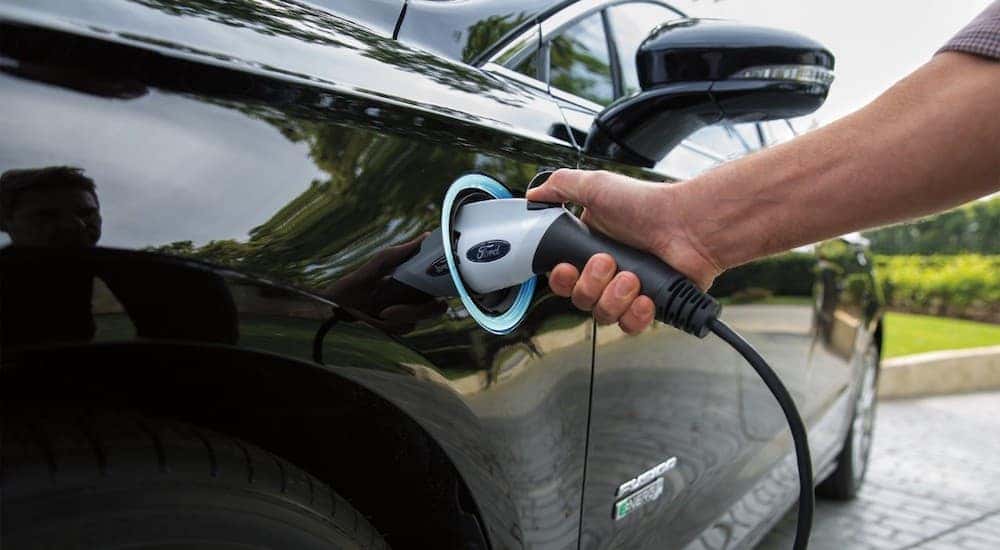 Like the majority of automotive manufacturers, the Ford Motor Company finds itself in a transitionary period for the 2019 year with two intentions as it prepares for the future. The first being to shore up production lines on resources for vehicle models that are hemorrhaging money for the here and now. The second is to ensure the future of the Ford Motor Company through investments in all-electric and autonomous vehicle production to both meet the environmental regulations that becoming stricter each year as well as to pave the way for the future of the automotive world. On the here and now front, record-setting sales in the sport utility and truck market have instigated plans to restructure vehicle lineups to help focus Ford vehicle production to better meet consumer demand; in Ford's unique case, that means completely discontinuing all previous car and sedan production for the immediate future. The majority of Ford's flagship cars and sedans are already being phased out with production on namesakes like the Focus already having stopped production in 2018. This may appear like a drastic measure to some but plummeting sales on cars and sedans and the conversely rocket ship rise of truck and SUV numbers combined with what is expected to be a downfall year in total automotive sales has led most automotive manufacturers to tighten up loose expenditures; especially in order to avoid another automotive industry crash. Also with regulatory commissions essentially demanding electric vehicle production by 2022, most of Ford's current lineup of sedans and cars will need to be redesigned from the ground up anyways.
Ford Looking Forward
As for the future in the automotive industry, all-electric vehicles currently appear to be the strongest and only contender to replace the gas powered combustion engine; Ford announced in March that it is forging ahead on electric and automated self-driving vehicle production in America with an investment of $900 million dollars in southeast Michigan. The bulk of the investment, some $850 million, will be used to build electric vehicles at the Flat Rock, Michigan plant that previously was producing an as yet to be announced all-electric sport utility vehicle. That sport utility vehicle production had been moved to Ford's Mexico plant around 2017 leaving most critics openly critical and concerned about Ford's claims to continue building in North America; auto workers at Ford's Cuautitlan, Mexico, plant are now putting the finishing touches on the first ground-up all-electric vehicle. It seems, though, that the tech that was in place at the Michigan plant will now be repurposed to ramp up production on Ford's new generation of long-range electric vehicles which is great news for automotive factory workers in Michigan. The remaining $50 million of the investment will be used to finance the development of a new factory outside Detroit that will specialize in the installation of tech software for Ford's future autonomous car lineup.
Joe Hinrichs, Ford's President, Global Operations, commented on plans to bring autonomous vehicles to production:
"As we ramp up AV production, this plan allows us to adjust our investment spending to accommodate the pace of growth of this exciting new technology. This new plan combines our core strength in mass manufacturing with the agility and leanness we've shown with our modification centers for specialty manufacturing."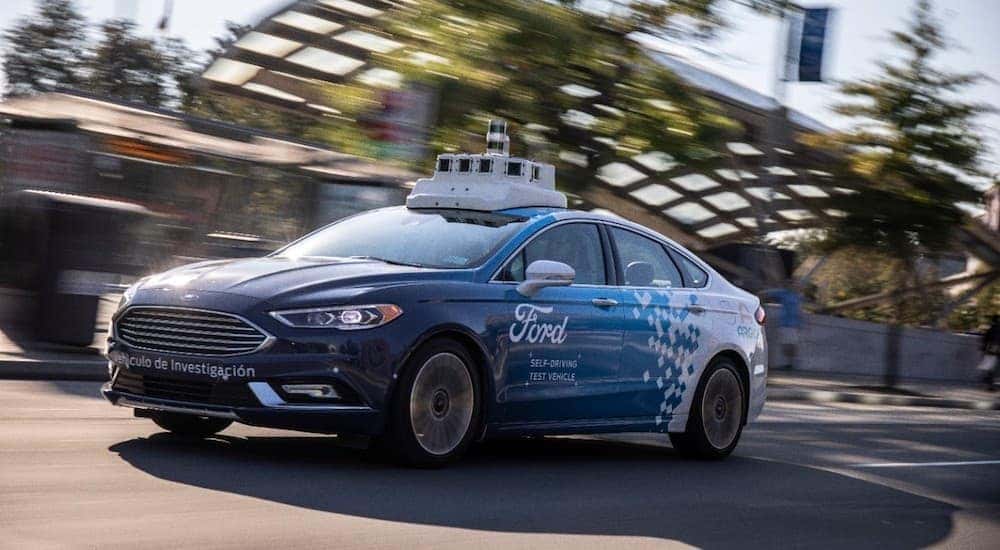 Ford has yet to give the full details of what their next-generation all-electric vehicle being produced at the Flat Rock plant will be, but the previous implications from the Ford Motor Company have suggested the automaker's plans for an all-electric F-Series pickup truck and the previously teased Mustang inspired EV.
The investment comes on the tails of Ford's announcement in 2017 backing up their initial plan to invest $11.1 billion in electric vehicle research, technology, and vehicle production. The initial push was for Ford to produce and sell 16 battery-electric and 24 hybrid vehicles and this recent announcement simply backs up their claims with some solid financial follow through. The Flat Rock plant currently builds the Mustang and the Lincoln Continental so it will most likely transition into building the next-gen Mustang hybrid and possibly the unnamed EV that was teased at the recent Detroit Auto show. Both vehicles are slated for release in 2020 as 2021 models while the big 40 EVs were announced to debut by 2022.
March Investment Announcements
Here are the series of investments announced in March:
Ford invests $900 million in the Flat Rock plant and an unspecified new location in southeast Michigan to retool manufacturing for next-gen EVs as well as create around 900 direct new jobs through 2023.
Flat Rock plant workers will begin production on the first autonomous vehicles for the Ford Motor Company in 2021. At another site as yet to be developed in Southeast Michigan, workers will also install the self-driving vehicles' software.
$850 million will be invested to expand the Flat Rock Assembly Plant to include production lines for next-generation all-electric vehicles. This expansion and investment are expected to extend through 2023.
The next-generation North American Transit Connect in North America is being built by Ford in 2021 to be squarely in line with the proposed United States-Mexico-Canada Agreement (USMCA)
Joe Hinrichs, Ford's president, Global Operations, commented on the announced investments:
"We've taken a fresh at the growth rates of electrified vehicles and know we need to protect additional production capacity given our accelerated plans for fully electric vehicles. This is good news for the future of southeast Michigan, delivering more good-paying manufacturing jobs."
The initial announcement by Ford for adding 700 new jobs to the Flat Rock plant only included production on the next generation line of EVs; now it also appears that this targeted number of jobs will increase as the plant will also build autonomous vehicles for ride-hailing and ride sharing. Ford claims to be adding a second shift of workers that could have the potential to create up to 900 new jobs at Flat Rock by 2023. This production line will also include a dedicated center that will basically serve as a conversion center for existing hybrids; the hybrids, expected to be available by 2021, will be altered at the plant to be "purpose-built, commercial-grade" vehicles with "unique interiors" and at least Level 4 self-driving capability. This Ford sponsored conversion therapy for existing hybrid vehicles will most likely make up the majority of the small fleet of automated Transit Connect vans that companies will use to ship goods and packages as well as carry passengers to their destinations in specific areas of the country. These conversion vans are set to be the test fleet for Ford and all of these EVs will be produced in Southeast Michigan.
The Future at King's Ford
The Ford Motor Company may have initially seemed both slow out the gate and a little hesitant to move on the electric front, a little all bark with no bite. But with their recent announcement plans seem to be finally coming to fruition. When these investments and plans reach production, King's Ford will be at the ready for an electric and autonomous lineup!  Here's to an all-electric future.