2018 Ford Focus Offers Affordable Leasing on a Well-Designed Car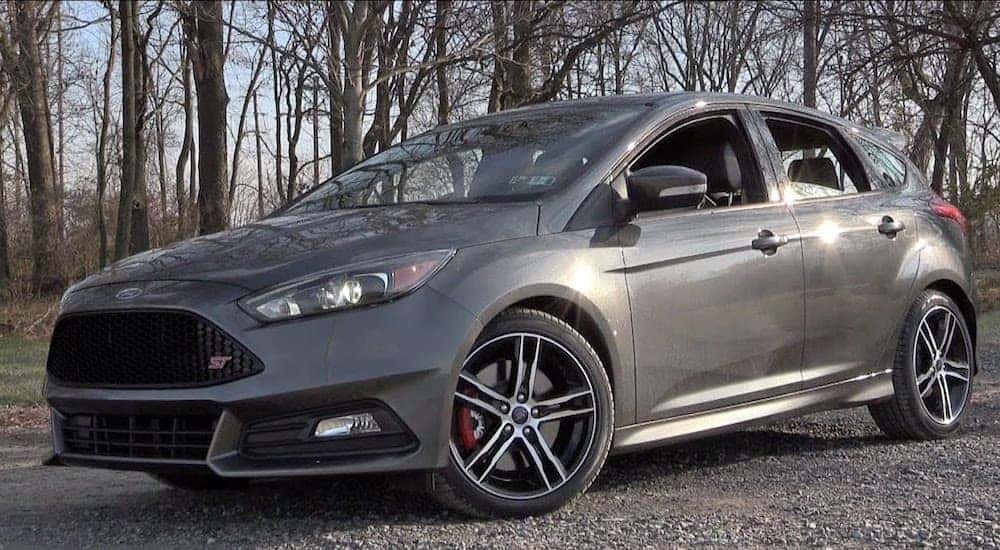 When consumers are in the market for a new vehicle, they take certain factors into consideration. What make of vehicle suits me the best? What model ranks the highest when it comes to safety features? Does this vehicle get good mileage? Is this a vehicle I can pass along to my child? The list can go on and on because selecting a vehicle is a personalized experience. What works for one individual may not work for another.
However, generally speaking, one factor is usually a common thread in any decision-making process when it comes to narrowing down vehicle options, and that factor is cost. No matter what make, model, or features you are considering, the decision comes down to the cost of what you want in comparison to what you can afford.
Leasing Has Gained Popularity as a Financing Option
When speaking of cost, most consumers focus on payments.  At one time, when considering vehicle payments, people were primarily thinking in terms of buying a vehicle. However, with a fluctuating economy, prices continuing to rise and loan qualifications to evolve, leasing options have become more popular. According to Matt Jones of edmunds.com, leasing is now making up almost 30 percent of new car transactions. Of that 30-percent market share, more people are leasing compact vehicles, as opposed to consumers previously opting to mostly lease luxury vehicles. You may ask yourself, "What's the reasoning behind this sudden increase in consumers opting to lease a vehicle, as opposed to buying one?"
There are a couple of key reasons for this shift. First, leasing tends to offer consumers lower payments. When buying a vehicle, a person is paying off the vehicle's total price, which includes interest and other costs associated with financing, such as taxes and fees. When consumers lease a vehicle, they are only paying for the vehicle's depreciation over the lease period, along with that period's taxes and fees.
Secondly, leasing tends to offer a less cumbersome transition between vehicle transactions. After purchasing a vehicle, a people are typically thinking about selling or trading it as a first step toward acquiring their next one. That can take time. And factoring in work schedules and other daily routines, a person may not have adequate time available to effectively conduct that process.
When ending a lease, a person returns the vehicle to the dealership, pays any lease-end costs, and walks away—free and clear. At this point, the consumer can choose to enter into another lease or transition to a buying option when considering their next vehicle transaction. Based on the previously mentioned key reasons, it can be concluded that leasing can allow consumers to finance the vehicle they want, when they want it, and within their budget. When consumers choose the 2018 Ford Focus and its available lease deals, they experience the satisfaction of finding a car that meets each of these three needs.
2018 Ford Focus
The Ford Focus was introduced to the car market in 2000. Ford's conceptual and marketing vision for the Focus was that of a compact vehicle that would be a competitive alternative to the popular compact car models Japanese auto manufacturers design and create, such as the Honda Civic and Toyota Corolla. And according to MotorTrend, the Focus has continually been a standout in the auto industry's compact division, thus fulfilling its original mission.
The 2018 Focus is part of this model's fourth generation, which first debuted on the car market in 2017. The latest edition of the Ford Focus offers consumers a number of trims, models, features and affordable leasing options to choose from. Additionally, each Focus model comes standard with five-passenger seating.
The Ford Focus lineup includes seven trims—S, SE, SEL, Titanium, ST, RS, and Electric, with the S being the base trim—and a variety of models available in several colors. Just as there are different models to choose from, Ford also offers various innovative features, depending on the model selected and owner's customization of their car selection, including the 1.0L Eco-Boost engine that comes standard in the SE trim, SYNC technology, a six-speed Powershift automatic transmission, active park assist (self-parking system), blind-spot monitoring, and MyKey owner controls.
The latter three features previously mentioned, among others Ford offers, tie into the car manufacturer's acute attention to safety on the highway. The Focus is highly ranked when it comes to safety measures. The National Highway Safety Administration (NHTSA) gave the 2018 Focus Sedan and Focus Hatchback a five-star rating, the highest ranking a vehicle can receive.  As you can see, the Ford Focus was built with quality and safety in mind.
2018 Ford Focus Offers Leasing Options to Fit Your Budget
With the number of options available across various categories,—across various categories—available, it's easy to think the Focus may be out of your price range. However, leasing can make financing the vehicle you want with the features you desire—both standard and optional—possible.
Looking at leasing options for the 2018 Ford Focus, they vary, primarily depending on the vehicle, term, and location, which in this case is Cincinnati, Ohio. For the base model, the Focus S Sedan, monthly lease payments are around $165, compared to around $223 if you decided to purchase the vehicle.
Adding some extra features and changing the style a little, the Focus SE Sedan is only about $6 more, at $171 per month, as opposed to $238 per month if purchased. Changing the body style altogether, the Focus SE Hatch will only cost you around $192 per month to lease. In other words, there's only a little less than $30 separating the monthly payment amounts. Even on the higher end of the trim spectrum, the Focus Titanium Hatch leasing option will only cost you around $241 per month, compared to $300 if you were to purchase the vehicle. In a nutshell, leasing the 2018 Ford Focus makes a great vehicle affordable. Stop by your local Ford dealership today to get more information about the Ford Focus and leasing qualifications.
There's never going to be a one-size-fits-all model when it comes to the process of choosing a vehicle and selecting a financing option. Everyone's situation is different. However, it's important to always consider all your available options. Don't neglect or pass over an option due to lack of information or understanding. You may very well be passing over the right deal to get you into the right vehicle. So, next time you're in the market for a new vehicle, consider leasing a 2018 Ford Focus. You won't be disappointed.