Why Limit Yourself to the 'Same Old, Same Old'?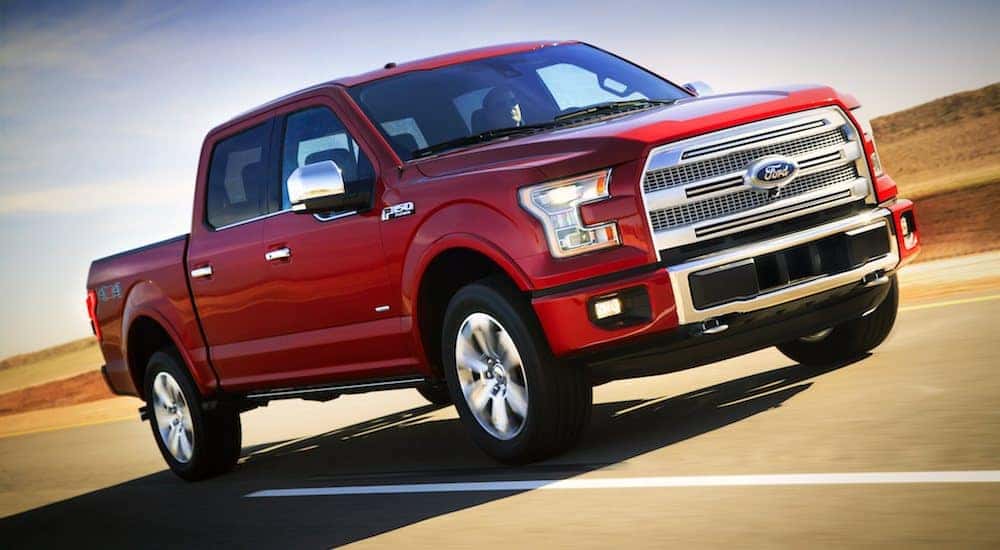 For many, the decision to purchase a pre-owned vehicle is a prudent one. Whereas years ago, used vehicles carried countless stigmas that discouraged many prospective buyers from considering them, times have changed. No longer a consolation prize for those who can't afford to buy new, pre-owned vehicles carry value all their own.
Not convinced? Here are just a few reasons why a pre-owned vehicle might be worth considering:
Greater Selection: each year, approximately 350 new models are released into the marketplace. While this may seem like a large selection, your options increase exponentially once you include earlier model years among the vehicles you are considering. This means a greater selection and greater likelihood of your satisfaction.
More Car for Your Money: buying a pre-owned vehicle means that the original owner has shouldered the majority of the vehicle's depreciation. For example, a three-year-old vehicle may have depreciated by as much as 46%.This could allow for a more expensive model or trim level to fall well within your budget (where it previously may not have).
Fewer Additional Costs: used vehicles will result in lower taxes and registration costs. Considering that they also cost less the insure, there are countless savings to be enjoyed.
Assurance of Longevity: Vehicles are lasting longer than ever, thanks to improvements in engineering and more diligent maintenance. With many reaching well-above 250,000 miles, today's pre-owned inventories offer a better return on investment.
These are only a few reasons why so many drivers choose to purchase pre-owned vehicles.
For anyone in the Cincinnati area searching used Fords for sale, Kings Ford makes for an ideal destination. With dozens of pre-owned and certified vehicles on our lot, we take great pride in helping our customers find the perfect pre-owned vehicle.
Why Wait to Explore our Inventory?
At Kings Ford, we recognize that car buying can be a drain on your time and resources and that it all begins with the shopping experience. In the 21st century, it seems silly that a customer should have to invest their time in trekking between dealerships with little assurance of return.
Here at kingsfordinc.com, we take great pride in creating thorough online profiles for every vehicle in our physical inventory. Not only does thing include a comprehensive breakdown of factory specifications and features unique to each vehicle, but a number of ways to better familiarize yourself with those that catch your eye.
Explore each one through a virtual video tour, or in one of our thorough photo galleries. Interested in viewing a CarFAX vehicle history report? Kings Ford makes one available for every pre-owned vehicle with the click or a mouse, or the swipe of a finger.
And in the interest of helping you to buy a vehicle on your own time (and your own terms), we empower our customers to (i) schedule a test drive (ii) value trade-in vehicles and (iii) apply for credit online. These are just a few steps that we aim to make car shopping, and car buying, easier.
Ford Certified Pre-Owned
Another option that is deserving of consideration is our assortment of Ford Certified Pre-Owned Vehicles. Not to be confused with the rest of our used vehicle inventory, Ford CPO vehicles present a unique value to pre-owned customers.
Meeting stringent criteria, these vehicles are backed by both Ford Motor Company and King's Ford to ensure your lasting satisfaction. Beginning with restrictions on both age and mileage, vehicles must have been produced within the last six model years and have been driven less than 80,000 miles in order to qualify. In addition, they must have a clean CarFAX vehicle history report.
Eligible vehicles are then subjected to a stringent 172-point inspection, to confirm that all major parts and operating systems meet factory standards. Any components that don't are refurbished, repaired or replaced (as needed) by Ford Certified technicians.
In addition to the countless assurances provided, Ford CPO customers enjoy a number of perks including (but not limited to):
Extended Warranties: Powertrain Limited Warranty for 7-Years / 100,000-Miles (whichever comes first) and a Comprehensive Limited Warranty for 1-Year / 12,000-Miles (whichever comes first).
24 Hour Roadside Assistance: including flats tire change, jump starts, towing up to $100, lockout assistance and even out-of-fuel assistance.
Loaner / Rental Coverage: up to $30 per day, for 5 days in the event of breakdown, repair or scheduled maintenance.
Destination Assistance: covering emergency transportation to the immediate destination.
SiriusXM Radio: 3-Month Trial Trial of satellite and internet radio.
Kings Ford's Commitment
At Kings Ford, we are more than the sum of our extensive inventory. Just as we aspire to make car buying easier, we aim to offer the most competitive pricing in the area, along with making pricing and financing specials available to our customers at all times. After all, next to purchasing a home, a vehicle is one of the most exorbitant purchases made. Why make it more expensive than it needs to be?
Our dedicated team is also committed to creating a truly customer-centric experience. From the first conversation with a member of our sales team to discussion of financing options, we take great pride in crafting a ground-up relationship with our customers. More than just car-buying, we extend this philosophy through to your car-owning experience, with our skilled service and parts departments on-hand to help with all of your needs.
Our focus on relationships also extends throughout Cincinnati and the surrounding areas that we call home. Kings Ford takes great pride in supporting community outreach programs, and in providing assistance wherever and whenever possible.
Visit Kings Ford Today
With our commitment to competitive pricing, customer service, and community outreach, Kings Ford aims to create a unique culture and environment for our valued customers. Why limit yourself to the same old car buying experience, when you can enjoy one built around you and your satisfaction?