Used Ford for Sale – Cincinnati, OH
If you are looking for a great vehicle at a great price, you really need to consider finding a used Ford for sale. With a broad and diverse selection of SUVs, trucks, and cars, the Ford Motor Company offers a vehicle that is sure to meet the needs and desires of every driver. But what is the first step in finding the model that works best for you? The key is to make sure you figure out what you are looking to get from your vehicle, and you narrow down exactly what you require. Are you using it for work? Then make sure its specifications can handle the tasks you need. Are you using it to commute? Then you might want to pay attention to fuel economy. What if you are planning to use it to accommodate a large family? Then you should check on the interior space and cargo configuration of the vehicle. Looking for speed and pickup? Then you might want a used or Certified Pre-Owned Ford that has a larger engine option than the standard engine.After narrowing down your exact needs, it's time to find a model that meets that checklist. Here at Kings Ford, we have a dedicated team who would love to help you find the perfect car, truck, or SUV. They will walk you around our lot and showroom, discussing the models that fit the parameters of what you are searching for. If you'd like to discuss a model before visiting us in person, just give us a call at (855) 850-6175, and our staff would be more than happy to answer all of your questions. At Kings Ford, our goal is to make sure you drive out in your next new, used, or Certified Pre-Owned Ford with a big smile on your face. In order to do this, we offer competitive pricing, a hassle-free buying process, and a team of experienced staff who will work to get you your next Ford at the best price and terms possible.
Check Out Certified Pre-Owned Fords
Ford offers one of the best and most comprehensive Certified Pre-Owned programs in the automobile industry. That is because when you buy a Certified Pre-Owned Ford, you are getting the backing of the Ford Motor Company as well as our dealership. It starts with authorized dealers like Kings Ford, who are selected to participate in the program. Then we will locate the best used Fords for sale based on condition, age, and mileage. Only Ford cars, trucks, and SUVs with less than 80,000 miles on the odometer and those that are less than six years old are eligible for the program.
Then, every vehicle eligible for the program must pass a rigorous 172-point inspection performed by certified Ford-trained technicians. They start by checking the VIN (vehicle inspection number), performing any and all service recalls and maintenance on the vehicle, and making sure it is compliant with applicable emissions standards. Next, the vehicle is road tested to make sure there are no issues with the performance of the car, truck, or SUV. A full inspection of the vehicle's exterior and interior is completed to ensure there is no damage to the vital components of the model. Then, the technician will make sure the vehicle's diagnostic system is functioning correctly. Finally, a thorough inspection of everything under the hood, underbody, and other features is made to make sure all is in working order. If there is a need for any repairs before certification, the technician will only use genuine Ford OEM parts.
When you buy a used Ford for sale under the Certified Pre-Owned program, you will receive a complimentary Carfax vehicle report. This will provide you with information on the ownership of the vehicle, its accident and title history, any issues with fire or flood, and any damage to the vehicle's frame. At Kings Ford, we go a step further and include a Carfax vehicle history report and an AutoCheck report free with any used, pre-owned or Certified Pre-Owned vehicle that we sell.
Every Certified Pre-Owned Ford comes with exceptional warranty coverage. There is a comprehensive 12-month/12,000-mile limited warranty on over 1,000 components. This covers the model's engine, transmission, drivetrain, steering, brakes, suspension, air conditioning, heating, safety systems, electrical system, emissions, audio system, and technology components. But that is not all. You also get a 7-year/100,000-mile powertrain limited warranty coverage on your Certified Pre-Owned Ford car, truck, or SUV. This covers your vehicle's engine and transmission. Best of all, it is transferable if you decide to sell your vehicle in the future.
There are so many other reasons to make your next used Ford for sale a Certified Pre-Owned vehicle. Ford offers an Extended Service Plan from Ford dealerships like Kings Ford. Also, you will get 24-hour roadside assistance for the duration of the powertrain limited warranty. This includes towing, jump starts, on-site flat tire changes, and lockout assistance. Finally, when you buy a Certified Pre-Owned used Ford for sale, you will earn FordPass Reward Points, which you can redeem at participating dealerships for discounts on service, parts, and accessories.

Looking for Something Small? Check Out Used Ford Cars
Ford has some really great sedans available that you can get a deal on if you buy used. There is the stylish, sporty, and forward-looking Ford Fusion. Not only does this car look great, but it also drives even better than it looks if that is possible. A used Fusion has great luxury features at a price that will pleasantly surprise you. If you are in the market for a compact to serve as a second car or for great mileage on a commute, then take a look at a used Ford Focus. With its great fuel economy, you can spend your time focusing on driving and not worrying about the cost of gasoline. While we are talking about Ford, if you want performance at a great price, then get behind the wheel of a used Ford Mustang.
Need Power and Capability? Explore Used Ford Trucks
If you are in the market for a truck, then a used or Certified Pre-Owned Ford F-150 should be your choice. This is one rugged pickup that is built to do the job, yet give you and your passengers' comfort and luxury in one of the roomiest cabs on the market today. The F-150 can haul the heaviest load, tow the toughest trailer, and handle the most difficult road conditions, and keep on moving. The best part is by buying a used Ford truck for sale; you will be able to find the trim that best serves your purposes at a price that won't break your budget.
Need Room for Family and Friends? Used Ford SUVs Are the Perfect Choice
Who doesn't love a good SUV? How about a used Ford SUV? If you need a full-size SUV that can fit the whole family and some friends to boot, then a used Ford Expedition would be ideal for you. Plus, the Expedition has an incredible amount of trunk space for luggage, making it the SUV to choose if you're going on a long road trip this summer.
At the other end of the scale, if you want a compact SUV for just you and someone special, then the Ford EcoSport is for you. If you need some extra room for cargo, then you can easily fold down the rear seat. Going out with friends? Easily fold the rear seat back up, and off you go with plenty of room for your friends.
The Ford Escape is a little bigger than the EcoSport, but also has the fun drivability and fuel economy of a smaller SUV. When it comes to two-row midsize SUVs, the Ford Edge has the edge over the competition, with a sleek style and plenty of luxury features. Finally, the world-famous Ford Explorer is a roomy three-row midsize SUV that just has it all. It's easy to drive and has so much room for you and all your passengers. The best part about buying a used Ford SUV, you are getting a great vehicle at an amazing price, whichever model and trim you choose.

What Is the Difference Between Used and Certified Pre-Owned Cars?
The concept of used vehicles is one that every driver is familiar with, but not everybody is aware that there's now a whole new way of shopping for your next vehicle. Nowadays, dealerships such as ours offer a separate catalog of used vehicles dubbed Certified Pre-Owned (CPO) vehicles. Part of what separates CPO vehicles from their standard used counterparts is the inclusion of a respectable warranty, granting those who purchase one an extra layer of dependability and buyer confidence.
CPO vehicles aren't limited to specific brands either, and you can get a great deal on a vehicle from the likes of Ford with the dependability that's synonymous with the brand itself with a generous warranty to boot. It's important to note that not every CPO warranty is created equal, and warranties such as ours are some of the best ones you can get. Every CPO vehicle has been inspected by certified experts and has passed the entire evaluation process, so they will have an extra layer of dependability that regular used vehicles often fail to replicate. It's not uncommon to find a vehicle with relatively low mileage on the odometer being sold as a CPO vehicle often due to a strict process of eligibility in order to ensure a higher success rate.
CPO vehicles perform equally and or better than their commonly used counterparts simply due to the extensive inspection. The specs of a used vehicle are in no way impacted by becoming a CPO vehicle. For instance, a used vehicle that a driver may be considering will still retain the same engine with identical horsepower, torque, and fuel efficiency, even if being sold as a CPO vehicle. This is also true for any tech-centric features regarding entertainment or connectivity such as infotainment centers, wi-fi modems, Apple CarPlay and Android Auto support, etc.
Additionally, warranties that often come with these vehicles cover a wide array of repairs and various services, so no matter what happens, you'll be covered. There are simply no used vehicles on the market with a warranty as promising as a CPO warranty, nor do standard used vehicles go through inspections as vigorous as the ones performed on CPO vehicles. There's a certain amount of buyer's confidence that is achieved with the purchase of a CPO vehicle vs. a used vehicle because any potential problems have been ironed out plus the limited and powertrain warranties ensure an extra layer of dependability. By purchasing a CPO vehicle, you'll be getting a fantastic deal with the addition of a modest warranty, which although possible with a traditional used vehicle, it's certainly not always guaranteed meaning CPO vehicles are the best choice for instant reliability. Nowadays, there are more reasons than ever to consider a CPO vehicle for the utmost dependability for your used vehicle.
Getting Around Town
Cincinnati, Ohio, is home to much natural beauty, and it couldn't be more evident than a large number of lakes and nature trails that are perfect to bring your vehicle down for some warm sunshine and outdoor beauty. Eden Park in Cincinnati is a gorgeous spot that has two lakes, called Twin Lakes, and features a bustling garden, a foot-bridge, playgrounds for children, and a picnic area making this a prime spot all-year-round.
No matter the weather, Twin Lakes is a beautiful sight and a historical one too, with the lake initially being an old quarry and a water tower standing 172-feet tall from 1894. The natural beauty of Twin Lakes and Eden Park as a whole should not be underestimated and is a must-visit location in Cincinnati. Bring your vehicle down to Twin Lakes with family, friends, or even by yourself, and you'll be sure to be enamored with the natural beauty of the location. Eden Park is located at 950 Eden Park Drive in Cincinnati, Ohio, located roughly 20 minutes away from our dealership.
Mt. Airy Forest is a large and popular park located on 1,459 acres of lush land, and this location is ideal for a wide variety of different activities such as hiking, horseback riding, or even just having a picnic. There is a dedicated picnic area, including multiple charcoal grills and picnic benches. Bring your canine friend along for the fun as well, thanks to the on-site enclosed dog park. Children will love to play on the playground and enter the treehouse while the parents get to sit and relax. If relaxing isn't exactly your thing, then you will certainly enjoy the long hiking trails or even the mountain-biking trail if you so desire. The park does shut down specified trails during winter; however, the park still remains a great place to visit even during the cold months. You can find Mt. Airy Forest at 5083 Colerain Avenue in Cincinnati, Ohio.
The Cincinnati Nature Center is best described as the pinnacle of relaxation. Gorgeous vistas and a massive 1,700 acres of land complement the natural beauty of this location. There are ponds, streams, fields, and forests all located throughout the Nature Center, where you may explore and take in all there is to offer. In addition to being an ideal location to bring friends and family, the Cincinnati Nature Center offers events year-round, so there's always something fun and exciting to do.
Located within the Nature Center is the Rowe Woods trails that offer a large 14 miles of total hiking ground. For the more family-oriented activities, the Cincinnati Nature Center also hosts children's birthday parties where kids can learn more about nature and have fun in the process. Rowe Woods, in particular, is rich in history, and you'll be seeing a lot of it as you explore.
Between the Herb Wall, Krippendorf Lodge, and Celebration Garden, just to name a few, there's simply a lot to see and should not be missed once you visit. At the end of the day, visitors may purchase various gifts and souvenirs from our on-site Nature Shop. No matter the time of year, Cincinnati Nature Center is one of the best places you can visit. You can find this nature center at 4949 Tealtown Rd, in Milford, Ohio.
Directions
We are located at 9555 Kings Auto Mall Rd in Cincinnati, Ohio, right near the Cincinnati Art Museum, Kingswood Park, and Mirror Lake. If you're coming North from a city such as Florence, Kentucky, your trip will be roughly 40 minutes, and you'll be arriving via I-75 N or via I-275E and I-71 N.
If you are coming from Wilmington, Ohio, you can travel either via I-71 S, US-22, for roughly 40-45 minutes. If you live North of the dealership in a city such as Dayton, Ohio, you'll be taking I-75 S for about 50 minutes to our dealership.
Driving West from the Batesville, Indiana, area means you'll be taking I-74 and I-275 N for roughly an hour. We're also located roughly half an hour away from the Cincinnati Zoo & Botanical Garden via OH-126 E and I-71N and located roughly 25 minutes from Winton Woods via I-275 E.
Arriving from a more centralized location in Cincinnati, such as the famous Great American Ball Park, you'll only be traveling roughly 25 minutes via I-75 N. We're also located only 20 minutes away from Milford, Ohio, via I-275 N as well. Should you be coming from a township located East of our dealership such as Hopkinsville, Ohio, we're only located about 15 minutes away via US-22 W.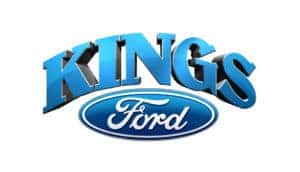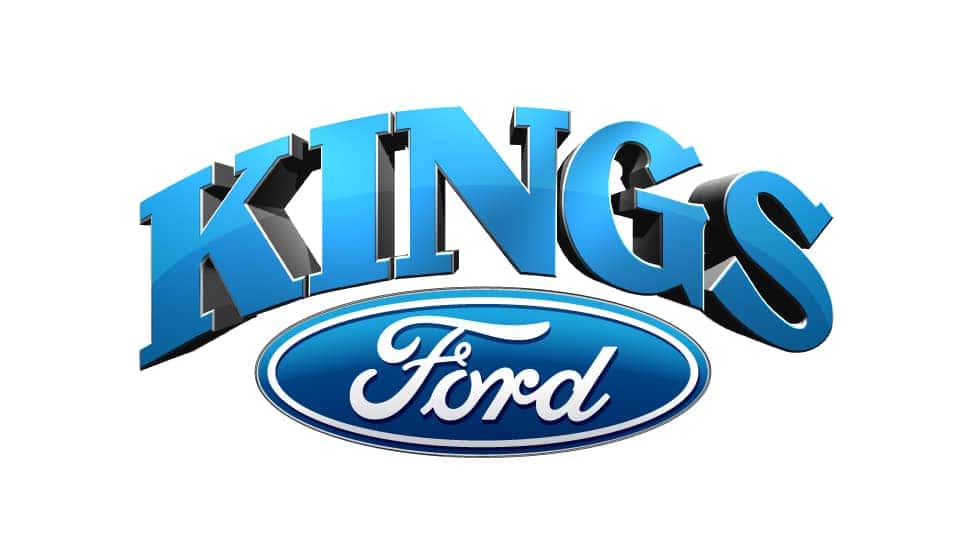 Visit Us at Kings Ford Today!
Stop by Kings Ford today to check out our lineup of excellent used Fords for sale. We are conveniently located at 9555 Kings Auto Mall Road in Cincinnati. We look forward to seeing you and showing you why a Certified Pre-Owned or used Ford for sale should be your next vehicle purchase.