What's Happening This Spring In Cincinnati?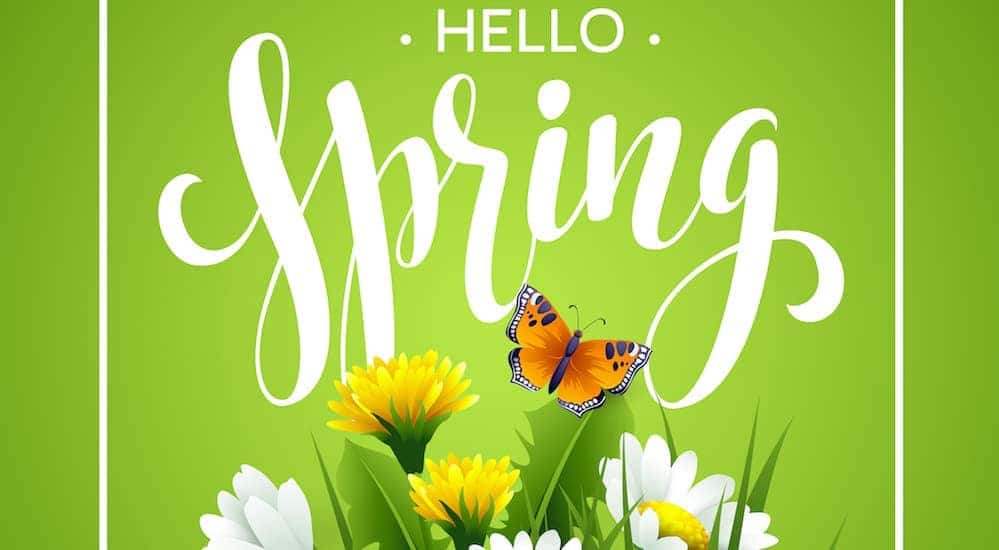 As the temperature starts to rise, you'll have the itch to get outside a bit more. Those first few 60 degree days in the early spring are always amazing, especially after a heavy winter. The days are getting longer, which leaves more daylight to get out of the house and do something fun. Here at Kings Ford, we have a number of events already marked on our calendars we can't wait for. Here are just a few of the upcoming local events here in Cincinnati set to help kick off the spring season.
Make the Magic 2020
February 29
Make the Magic is the Cincinnati Zoo's largest fundraiser of the year. And what better time to put on a fundraiser than the extra day in February we get this year? Put on by Camp Kesem at the University of Cincinnati, the fundraiser itself will take place in the zoo, so it is kid-friendly. There will be plenty of additional activities and events to take part in while visiting the zoo.
More information on the event will be made available in the coming weeks, as will ticket information. To stay up to date on the latest, make sure to visit the Make the Magic 2020 Facebook page.
Bockfest
February 28 – March 1st
Bockfest Hall
1619 Moore Street.
Leave your IPAs at home, Bockfest is all about bock beer. Seeped in German heritage, (much like Cincinnati itself), the bock beer takes center stage during the three-day festival. Of course, if you're not a fan of this particular beer style (if you haven't given it a try, now's the perfect time to do so), there will be other beers available. After all, while the festival is about the celebration of bock, it is also the celebration of spring and the deep Cincinnati brewing heritage.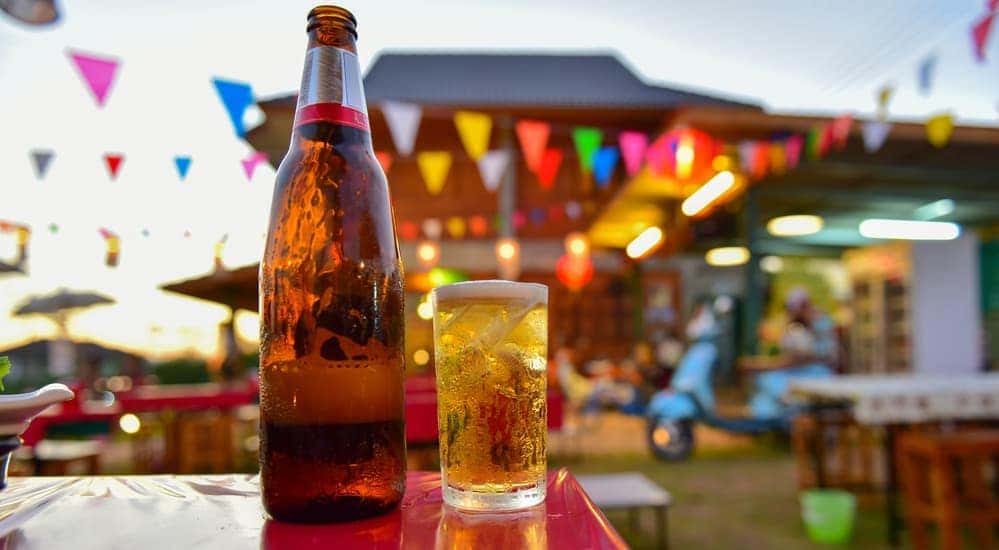 The kick-off event for the festival will take place at Arnold's Bar & Grill. It will then transit over to the Bockfest Hall, where the first keg is blessed and then tapped. Additional events taking place include a 5K, homebrew competition (so if you've been working on one, now's the time to show it off), food, and so much more. There will also be a shuttle moving between venues.
Museum on Tap
Multiple Dates
Cincinnati Museum Center at Union Terminal
Have you been looking for a reason to get out to the museum, but it's always out of sight, out of mind? Well, the Museum on Tap events mark the perfect opportunity to start your night off. This event takes place on March 5, April 16, May 21, and June 18. For $10 (or $15 for non-members), Museum on Tap takes you behind the scenes with tours of exhibitions you won't receive during the day. There are special tour guides and professors on hand to lead these behind the scenes looks. It's a fascinating way to dig deeper into the exhibits at the museum.
The ticket includes admission into Museum on Tap. Both beer and wine are available for purchase, as are appetizers.
Baby Shark Live
March 7
Aronoff Center for the Arts
If you have young children there's a good chance they've stumbled across Baby Shark. It also has a theme song that, well, it's one of those songs, for better or worse, really wiggles itself into your brain (if you're looking for new workout routines you can actually find Baby Shark ab challenges on YouTube). However you feel about Baby Shark, if your kids love him then now is the time for them to see him take center stage. They will be performing a number of live songs during the event, and if you really want to take it to another level, there is a Baby Shark Meet & Greet ticket option available.
The Cincinnati Sound
March 7-9
Music Hall
1241 Elm Street
Cincinnati is often overlooked when it comes to its input into the history of music, but some of the top musicians in the United States have spent time working on their sound right here. These artists include the likes of Hank Williams, James Brown, the Stanley Brothers, and so many more.
During this particular event, Paul Shaffer, the band director for The Late Show with David Letterman, will co-host. He will take you on a journey throughout the musical history of Cincinnati, where you'll hear some of the best music created, honed, and crafted right here in Cincinnati.
Some of the artists that will perform during the event include conductor John Morris, Morgan James, Clint de Ganon, Mykal Kilgore, Felicia Collins, and Francisco Centeno (plus Paul Shaffer, of course).
Butterfly Show
March 21-June 21
Krohn Conservatory
This is a fun event for the entire family. And it isn't just a one-day thing, so you won't need to rush to make it. Every spring, thousands of butterflies make their way up north as they migrate up for the spring and summer. You will be surrounded by thousands of these butterflies as you walk through the tropical landscape within the Krohn Conservatory. During these visits, you not only can take in the butterflies but also the beautiful flowers and other vegetation that are blooming during this time of year.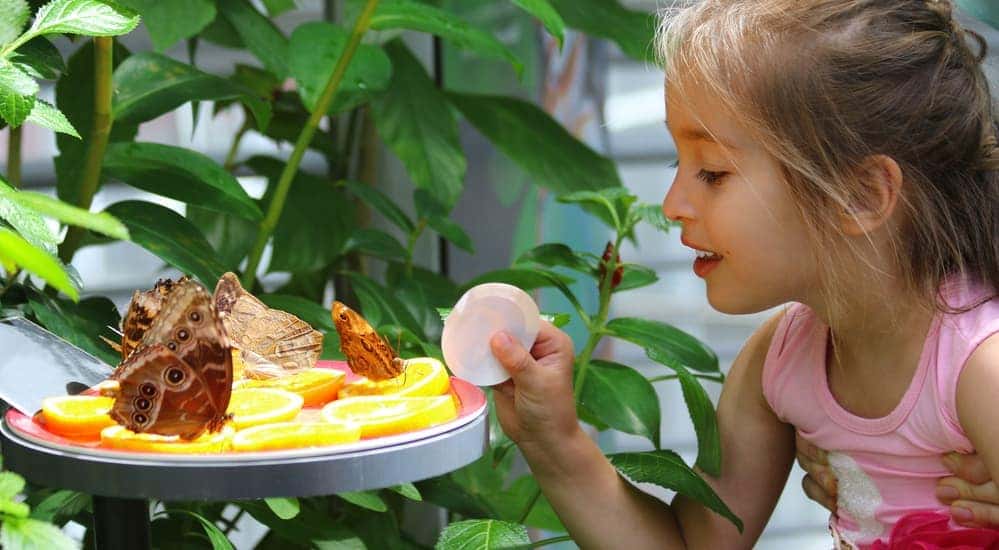 Even if the weather isn't great when you come, inside the Krohn Conservatory, it is always warm, and there's always plenty of light coming in from the glass ceiling and walls. So if you haven't experienced this event, now is the perfect time to do so.
Snow White
March 28-April 5
Aronoff Center for the Arts
See Snow White as you've never seen her before. This timeless fairy tale is performed by the Cincinnati Ballet Second Company. It is a beautiful performance that will redefine your expectations for ballet. If you have any children who are interested in dance, this is an excellent opportunity for them to take in a world-class performance, right in their hometown. The production has been choreographed by Pamela Robinson Harris and Peggy Dolkas. It features full costumes and a fully-staged ballet. And don't worry, if your children tend to get a bit fidgety after sitting for long periods of time this is the perfect activity. It is only an hour long, and it is fully narrated as well. There are also special ticket packages available, including a two-show package, if you and your family are interested. So if you've been looking to take in a cultural event with the kids, now is the time to mark your calendar.
What Events Are You Looking Forward To?
These are just a handful of the spring events we can't wait for. Of course, more are announced all the time, so we'll update our calendar accordingly. But what about you? Do you have a favorite event coming up? What activities do you love to take part in during the spring? At Kings Ford, we know all too well what it's like trying to work in the limited daylight and cold days. Members of our staff spend a good amount of time outside, so it's always nice when there's a bit more sun and a bit more warmth. That's exactly why we can't wait for the longer days to get out and take in these fantastic activities.