Using Ford Lease Deals to Get Your Next Vehicle – Cincinnati, OH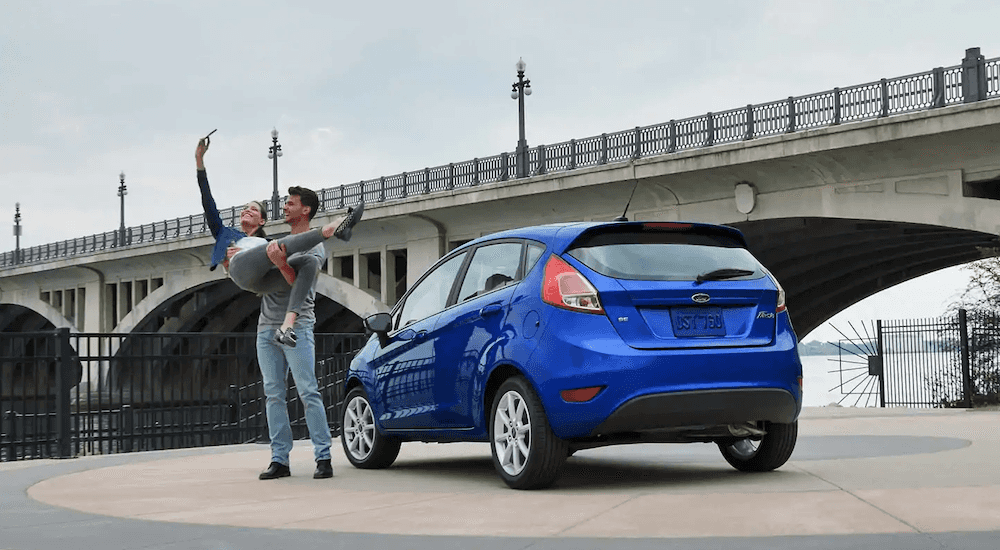 If you've been considering your options for how to pay for a car and have decided to lease, you've come to the right place. Maybe it's time to upgrade, maybe you've been interested in test driving a new Ford Explorer or EcoSport. You have so many options available to you for cars, trucks, vans, SUV's, crossovers, and hybrids available through Ford lease deals that now is a great time see what's available. Now that you're here, learn more about the leasing process and things you need to pay attention to when considering available Ford lease deals.
Better Fit in Your Budget
You may have been interested in buying a new Ford Expedition Max but don't have enough money saved up for a big down payment. This could have been a setback for you, however, when you use Ford lease deals to get a new vehicle, you won't be required to give a large down payment. Leases generally require little to no down payment and you don't have to pay upfront sales tax fees. That's very good news for your budget since you're basically renting a vehicle for a period of 36 to 48 months. With lower out-of-pocket expenses and lower down payment, you can enjoy driving a leased car and getting a new one every few years. Now, having less cash saved up sounds better, doesn't it?
No Effect from Vehicle Depreciation
When you purchase a vehicle, you usually take out a loan for a four to six year period, unless you paid for the car in full. During the initial period of owning the vehicle, depreciation comes into effect. You'll soon find yourself in the situation that the vehicle is less valuable than the amount of money you still owe on the loan. You can expect that most vehicles will depreciate between 20 – 40 percent during the first few years of ownership. Most of your loan payment is covering the interest during the beginning ownership period. Basically, you're paying more money towards interest than to bring the principal down. That leaves you with limited equity in the vehicle. However, if you lease a vehicle, you don't have to concern yourself with higher monthly payments and vehicle depreciation. You won't have to absorb the complete depreciation costs for the car. Instead, you're only paying to use the car for a few years.
Take Advantage of High-Quality Features
If you wanted to buy a new Ford vehicle and enjoy some great features like a high-tech infotainment system and luxurious style both inside and out but thought you couldn't—then Ford lease deals could be the answer for you. You don't have to settle for driving a less expensive used vehicle that is not equipped with the top-notch features that you want in a vehicle that is well-designed and delivers high-performance value. Imagine driving a new 2019 Ford Edge that is built for action, has a stylish interior design, and includes high-tech features like available driver-assist technologies. Well, you can with a lease!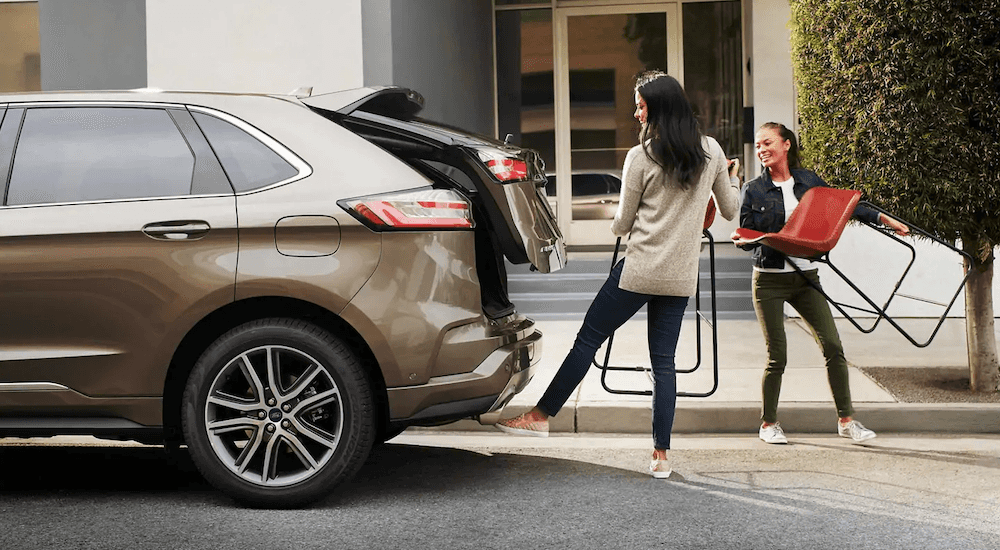 Keep Your Options Open
If you want to keep your options open, getting a vehicle through Ford lease deals can be a better option for you than buying a vehicle. If you don't want to be burdened with a long car loan, leasing may be a great option since you'll have more freedom to choose. For example, you can lease a car for 2 years and then bring it back to the dealership to find a newer model you'd like to lease. If you want more long-term continuity, you can lease a vehicle for 4 years and then lease another vehicle when that contract is over. If you really enjoyed driving one of the great vehicles in the Ford line up, you can purchase the same vehicle for the residual value when the lease contract ends.
When you purchase a vehicle, you need to keep it after the loan is paid off, sell it, or trade it in if you want to buy another car. However, when leasing a vehicle, you don't have to deal with any of these steps to get another car. Simply return it to the dealership and have fun deciding which new model you'd like to take for a test drive and then lease if you like it. Make sure to keep the lease until the termination date since early termination may incur additional costs.
Things to Remember
You don't want to make any mistakes during the leasing process. It's important to remember to do your homework and fully understand all the facts regarding the vehicle, lease agreement, and what you are getting involved in. Consider some of the following things that you should remember to avoid making any costly mistakes.
Read the Warranty and Contract – There are some differences between the warranty for a leased vehicle versus a purchased one. Any manufacturing defects or failures are covered under the factory warranty. However, make sure you read every detail. You need to keep the vehicle in good condition. Find out what is covered under the leasing contract such as wearing of items like lights, hoses, tires, and glass. Treat the leased vehicle with care and return it in good condition at the end of the period.
Get Gap Insurance – You need to get insurance for the leased vehicle but remember to also get gap insurance. If the vehicle is stolen or gets totaled, you don't want to be stuck trying to cover what you owe on the lease. Of course, the insurance company will assess the value of the vehicle and make a payment. However, you may be liable to cover the remainder of the lease if necessary.
Properly Estimate the Mileage – Most leases allow for 10,000 – 15,000 miles annually. If you drive over that amount stated in the lease, you may be liable to pay up 10-30 cents per mile for any additional miles you drove. However, if you estimate you may drive more than the allotted amount, you can request a higher allotment at the beginning and pay a slightly higher monthly rate and avoid penalty costs.
Prepare for Extra Expenses – It is important to budget accordingly when leasing a vehicle. You may have to pay a bank fee ranging from $250-$1,000, depending on the vehicle you decide to lease. Some leases require a security deposit which would be in the range of the monthly payment. Sometimes a disposition fee may be charged to cover vehicle clean-up after the lease ends so it's best to plan ahead.
Since You're Here…
At Kings Ford, we are committed to delivering customer-centric service. We want your car search experience to be positive and hassle-free. You can begin your search for Ford lease deals on our user-friendly website. We have a wide variety of vehicles on our dealership lot and listed in our online inventory. Easily view our inventory online and see more details on vehicles like the Ford Escape, Expedition, Explorer, EcoSport, and Edge. Whether you are looking for a car, SUV, crossover, hybrid, EV, truck, van, or performance vehicle—you can find great Ford lease deals at our dealership.
Take your time and enjoy the process of perusing our online inventory and reviewing our current lease options and financing options that are available to you. Our team of professionals is ready to help you find the right vehicle and lease deals that are perfect for you.