Springtime Events in Cincinnati

Welcome To Cincinnati
Cincinnati, Ohio, is one of our favorite places in the entire country, and it's a place we're proud to call home. Our city is always full of exciting things to do and see, all of which capture the spirit of Ohio to the fullest extent. Spring, in particular, sees Cincinnati at its very best with beautiful weather complementing the fun activities and sights available to visit and explore.
Cincinnati is home to literally hundreds of unique locations, and picking a few of our favorites out of such a vast selection was no small feat. Amongst our selection, we see exotic locations such as a gorgeous country-side wine trail that is perfect for those interested in relaxing and taking part in some wine tasting. If you're more of a beer enthusiast with an adventurous spirit, Cincinnati also offers a tour bus that's all about beer and will take you on an exciting tour across the city, visiting some of the best breweries in the country and making fun memories along the way. The best part about some of these events is just how joyous and relaxing they are, and are the perfect way to unwind from the busy hustle and bustle of everyday life.
A Historic Wine Trail
Located 25 minutes from Cincinnati via KY-8 E, the Northern Kentucky Back Roads Wine Trail, is truly a place to visit and an unforgettable experience. There you will find a historical country-side trail that sees you and your group following a series of backroads that lets you witness stunning locales that are bursting with both personality and historical significance.
Along this trail, you will visit places such as Campbell County, which has natural, luscious, and green rolling hills that stretch for miles into the distance plus a striking amount of stone buildings constructed all the way back in the mid-1800s. The scenic backroads then continue onward alongside the gorgeous Ohio River until you reach the peaceful little town of Augusta. Throughout the trail, you'll be periodically stopping in at a total of six wineries, each lending their own unique style and overall vibe as you go forth with taste testing from a selection of award-winning wines. These wines include varieties such as Cabernet Sauvignon, Cabernet Franc, Chambourcin, Chardonnay, Traminette, Vidal Blanc, among others.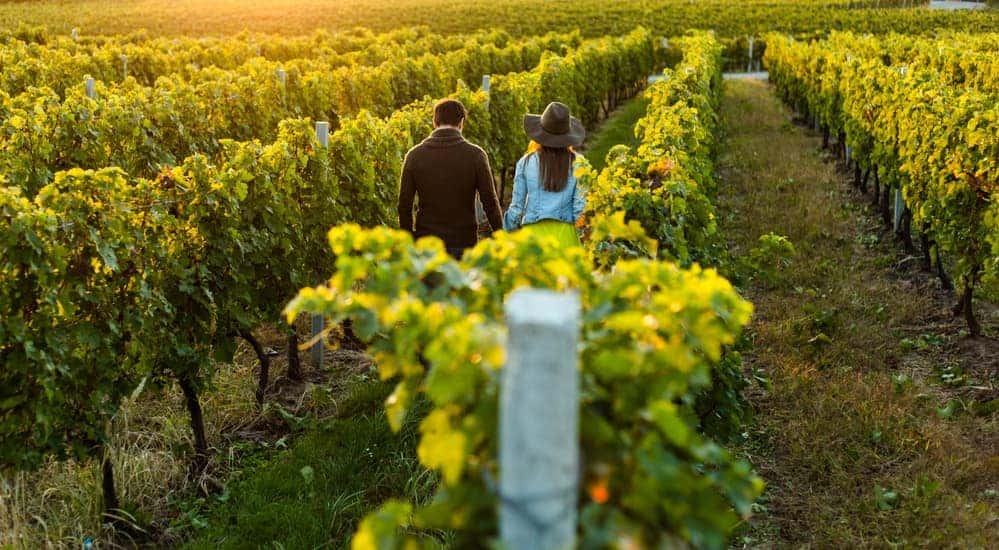 The six wineries you'll get to experience during your visit to the Back Roads Wine Trail includes some family-owned wineries, all of them still operating after generations of business. These family-owned wineries include the Atwood Hill, Seven Wells, Camp Springs, and Stonebrook winery and vineyard, each allowing you to sample from their fine selections. One of the more notable locations on the trail is Baker-Bird, a winery with an extensive history.
Baker-Bird was built in the mid-1800s by German immigrants who had settled in the Ohio River Valley and used this location to produce fine wines. Baker-Bird, as it stands, is the oldest winery in America with its original land. Your visit will include sampling wine in their original pressing room, and you'll be able to take part in a tour of their historic facilities. Lastly, you'll be able to do some shopping for items and other various goods locally produced by Kentucky farm families.
A Bus, Exclusively For Beer
The next event we recommend to anyone interested in fun and looking for an experience in Cincinnati that's revolved around having a good time, this event is the Barons Brew Bus from American Legacy Tours. The concept alone sounds like a dream come true, and experiencing it firsthand makes it abundantly clear why they hold a 5-star rating based on around 1,297 TripAdvisor reviews and is commonly considered one of the best tourist attractions that Cincinnati has to offer. Reservations are required in order to participate in the tour, and a ticket for admission will cost you $65, but believe us, it's worth it.
The tour begins at the more recently opened Taft's Ale House located on 1429 Race Street right here in Cincinnati, Ohio. Tour guides aboard the Brew Bus are at the helm, and they're the ones who keep the good times rolling. One of the aspects we admire about the tour is the bottled waters and soft pretzel sticks given at the start of the tour. Just make sure you take it easy at Taft's because the tour only starts there! As the tour kicks off, you'll begin to learn about the extensive history of Cincinnati brewing, some of these stories are often comical. After leaving Taft's, it's off on the tour bus to continue the journey.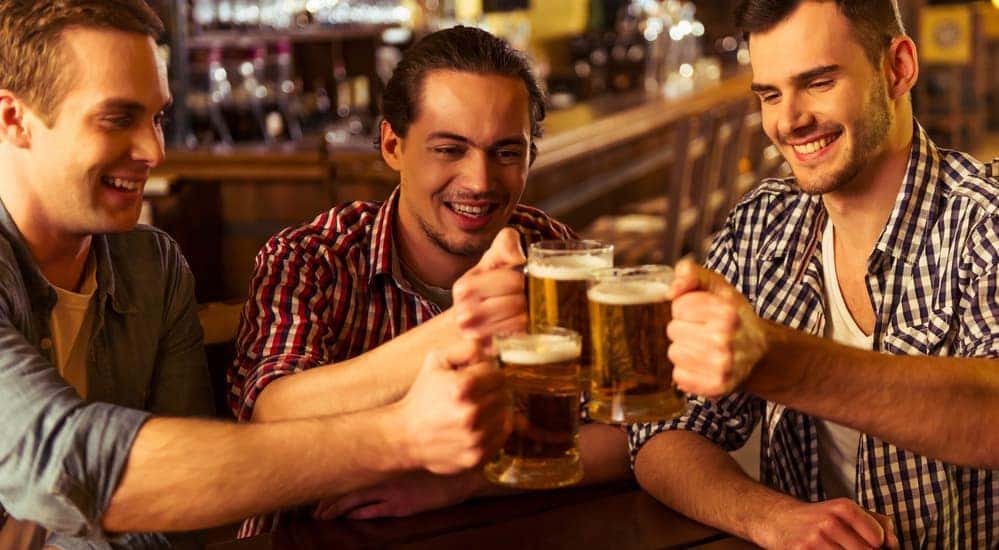 You'll visit four other breweries while on the tour after your time has concluded at Taft's. As the stories continue and your group is full of infectious laughter from the tales being told, you are then able to taste more than 14 different beers throughout the 4 ½ hour tour. The four breweries the tour bus makes a stop at regularly include Rhinegeist, Hofbrauhaus, Christian Moerlein, and the Braxton Brewing Company. Each brewery in the tour is filled with fun things to see and tasty beverages to drink being poured by tour guides who always have something new to teach.
Overall we recommend Barons Brew Bus to anybody interested in the rich history of breweries in Cincinnati and for those looking to unwind with a few drinks in a fun atmosphere.
Barons Brew Bus Tour also allows for private events in case you wanted to get a larger group of friends and family on board. They offer service for a wide variety of events and social gatherings such as birthday parties, bachelor or bachelorette parties, work trips, and much more, and they claim no group is too big or too small, meaning you can have an exciting experience no matter the occasion.
What To Know
Fun things to do in Cincinnati certainly don't end there. Our city is home to thousands of events year-round, and given the sheer amount of variety that we see on an annual basis, there is bound to be an event that excites both you and your family and can provide a fun day of everlasting memories no matter where you are. A trip to Cincinnati's website can display a full list of the incredible things to do and see in our favorite city, and you'll be able to find events you can relate to and get all of the information you need regarding how to experience these events.
Cincinnati is home to over 300,000 people, and our city has always made sure to host places where you can gain some knowledgable information regarding our history, or to simply unwind, relax, and be entertained. Ever since the inception of Cincinnati in 1802, it has become quite the historic landmark. The rich and extensive history that Cincinnati displays through events such as Barons Brew Bus or the Backroads Wine Trail can't be missed and is a part of Cincinnati we think you'll really enjoy.