Some Tips for Used Car Shopping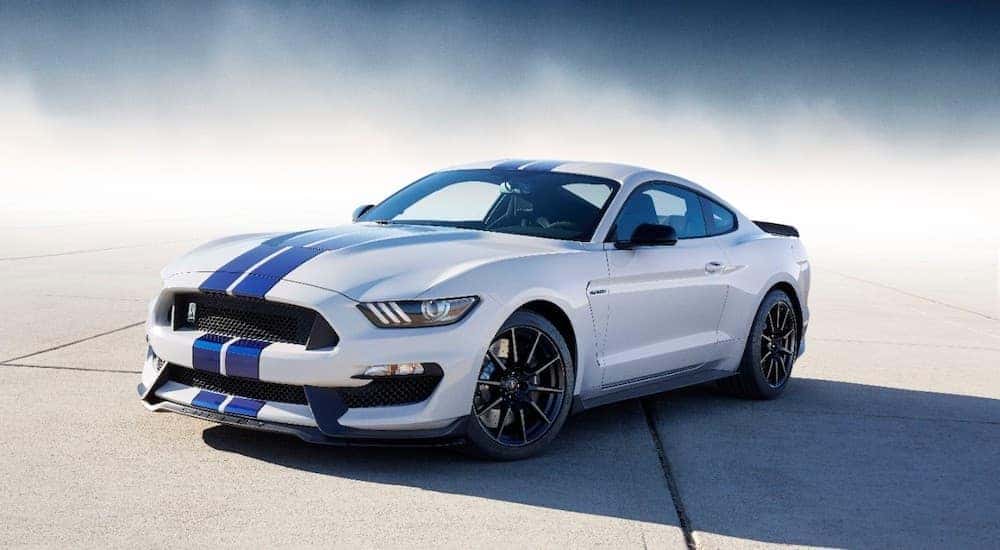 Used car shopping can be quite intimidating. For starters, you have dozens of automakers, each with dozens of cars, trucks, and SUVs ranging in size and function. Then you have trim levels, year models, price ranges, and colors to consider. Looking at it from the perspective of a novice can make it seem like an endless parking lot of used cars. Cincinnati drivers have plenty of options on where to shop, too, but none better than Kings Ford.
You don't have to jump into this process without any help, though. We are glad to give you a few pointers to help you get started. Take these few points to heart, and you will see that endless parking lot eventually shrink down to one perfect used car, just for you.
Choose What's Going to be Right For You
First of all, know your needs. Every driver in the greater Cincinnati area is different. You might be single, looking for a vehicle that services just your needs. And those needs might be as far-ranging as a work truck or a commuter vehicle. You might be the leader of the local carpool, hauling kids to and from school or soccer practice. You might have needs that extend to more off-road demands. Of course, these are not all-inclusive areas. You might fall somewhere in between more than one area.
For example, if you have cargo needs for hauling around kids and soccer equipment, you wouldn't want to consider buying a coupe. You need a sport utility vehicle that offers the interior space capable of getting the kids to and from where they need to go. Furthermore, these SUVs typically have safety measures and infotainment features that will go a long way towards a family-friendly vehicle.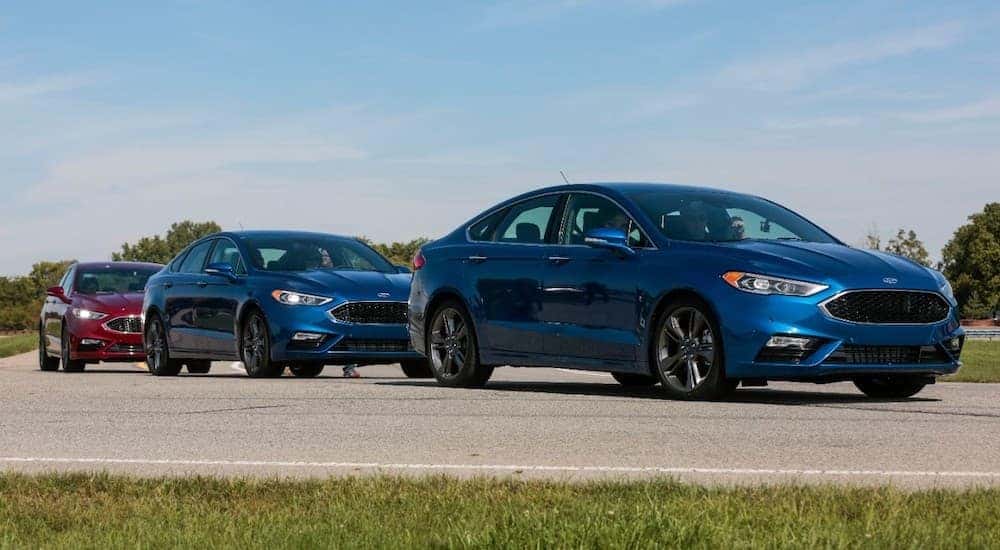 If you are a commuter that travels from one side of Cincinnati to another on a daily basis, you might need to consider a smaller vehicle with excellent gas mileage. A large truck or SUV might not be very conducive to your fuel spending. Of course, there are a nearly infinite number of SUV sizes out there, so you might be able to find a happy medium if you are both a distance commuter and a carpool hero.
By examining your unique driving needs, you will be able to narrow down the search for your next used vehicle considerably. There are far too many factors in any one individual's life to help you narrow it down here, but take factors such as typical passengers, cargo needs, commute distance, highway vs. city miles, budget (including gas), urban vs. rural driving, and expected wear and tear into your decision. Everyone will have a different combination of those variables, and your particular combination will lead to the ideal vehicle.
Body Styles Can Come In Different Shapes and Sizes
Second, do your homework. As we said before, there are literally thousands and thousands of combinations of used vehicles out there. Once you have figured out the basic body style, you have narrowed down the options considerably, but you don't just want to go out and buy the first SUV you come across. For instance, if you have decided that you need a large SUV for hauling purposes, you will probably need a Ford Expedition and not a Ford Escape. You will likely need at least the size of a Ford Explorer, if not a Ford Flex. You will undoubtedly need more than the Ford EcoSport.
In this example, Ford alone has five SUV models to choose from. Each is of the highest quality and exceptional SUVs, but each one does not cover the exact needs of every driver. They offer various interior cargo spaces, along with increasing power trains and power capabilities. Make sure you know not only the kind of vehicle you need, but also the size and utility of what your next car needs to bring.
You also need to consider model years and trim levels. Most model years remain largely the same from one year to the next. The exceptions to that are generation changes and mid-generation facelifts. Nowadays, with automotive technology changing so rapidly, there may be certain features that you are looking for that may not be included on specific year models. These features may be on one higher trim level for one model year but be available or standard on a lower trim level the next year.
While trim levels don't matter quite as much on used vehicles as they do on new models, you will have to take notice of what trim level/model year combination you are looking at. If that combo isn't exactly what you need, consider a different year model and trim level. There are a lot of used vehicles out there. You might have to make a small concession, but you will eventually find what you are looking for.
Don't go to Just Any Dealership
Finally, shop from people you trust. Used car dealerships have gotten an unfair rap in movies and TV over the years. The vast majority are honest business owners, but stereotypes do exist for a reason. Not everyone you encounter in the used car world will have the same integrity that Kings Ford does.
We have a top-notch sales staff that can help you with some of the final decisions. As you will have no doubt discovered by this point, there is an awful lot that goes into car shopping. Even after all of your exhaustive online research, you will inevitably have a few questions left that only a professional can help you with. Well, look no further than the professional sales staff at Kings Ford. We have the pleasure of working around these vehicles on a daily basis. We help buyers just like you over that final hump to help them into their ideal used car.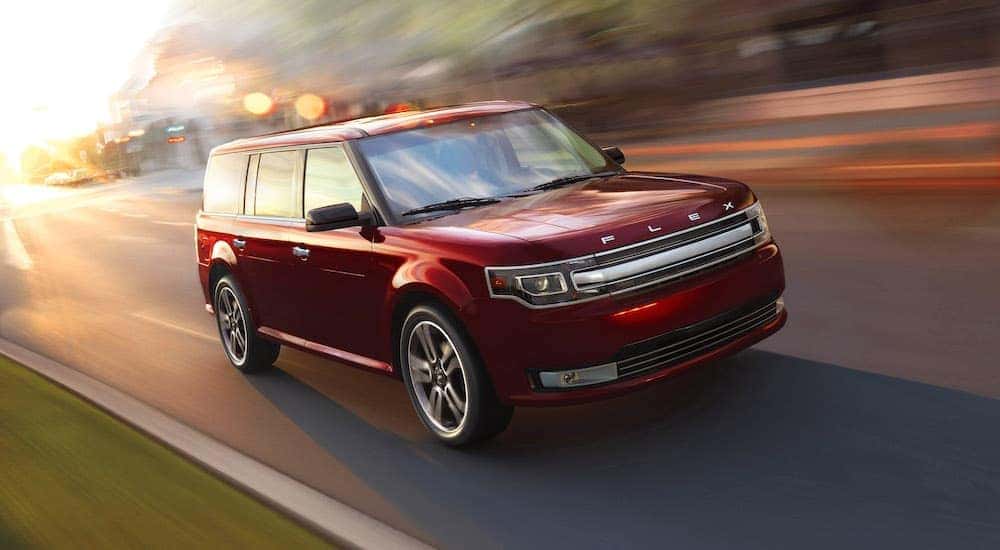 We also have a finance team that can help you through the sometimes murky waters of financing a vehicle. We know all too well that, just like driving needs, people also have unique financial situations. Whatever your financial situation is, we can work with you to make sure you have an affordable payment plan that works within your budget.
After you have picked out your new-to-you used car, truck or SUV, you can head over to our service department, where they can set you up with a maintenance schedule. By figuring out your driving habits, we can customize a maintenance schedule that will help keep your used vehicle on the Cincinnati roads for years to come. These preventative measures are designed to prevent any problems ahead of time, but rest assured, if you do have an issue with your vehicle, we are more than capable of handling it. There is no problem too large or small for us to handle for you.
Let Our Team Help
So, next time you open up your browser to look for a used car, remember what exactly you need in a used vehicle. You know your driving habits and transportation needs better than anyone. You are the best person to figure out the perfect used vehicle for yourself. Don't be afraid to get your hands dirty with research. You would always rather be over-prepared than under-prepared.
When are you ready for that next used vehicle of your dreams, come see us at Kings Ford. We have all kinds of used cars, trucks and SUVs waiting for you, and we have the professional staff to help you every step of the way.