Science Fiction and Horror Coming to Cincinnati for Spring 2020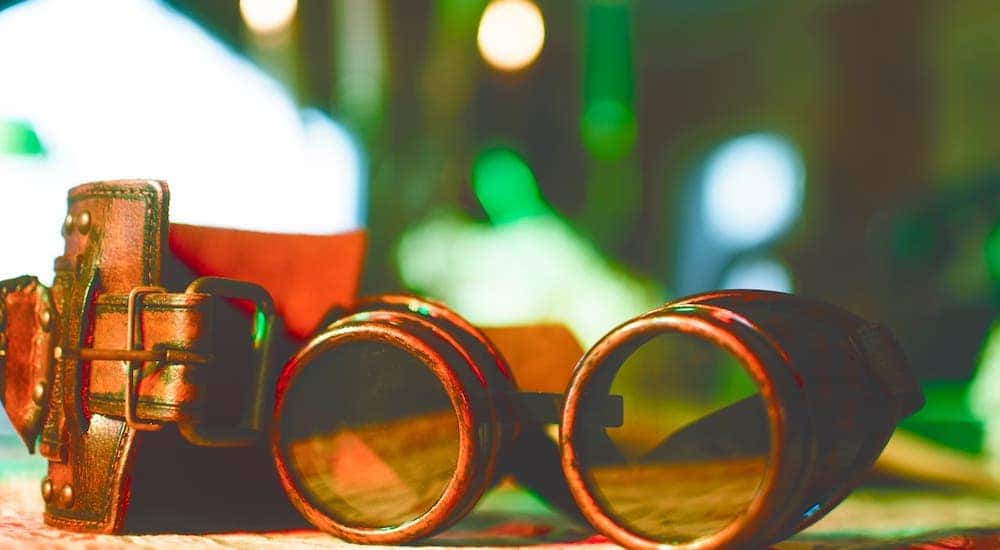 Please be aware that events and locations may be closed due to growing health concerns. Please consider take-out dining, purchasing a gift card for the time being, or visiting for future events.
Science fiction lovers of Cincinnati, get ready for spring events with visiting authors, conventions, cosplay, SciFi movie actors, and all the imagination you can load into your trunks. This spring, Cincy is getting "Weird West" with the Steampunk Symposium, dystopian with visiting author Veronica Roth, and futuristic with Sci-Con. In case these aren't enough, things will get freaky at Horrorhound, an infamous horror film festival only found in the Mid-West. These events will appeal to the inner geek (or ghoul) in all of us, and for those who cannot live for Star Trek conventions alone, spring promises to bring much better than just the Easter bunny if you like getting into a costume for fun and games.
International Steampunk Symposium
Go dig up your best future-forward Victorian party clothes to attend this immersive event, themed this year around the "Weird West." All things steampunk will take adventurers on a tour of music, live role-playing, an escape room, swap meet, and programs to stimulate your imagination about science fiction. If cosplay and role-playing aren't enough reason to attend, the event will be raising funds for NAMI, the National Alliance for Mental Illness.
The symposium will feature headliner musicians Unwoman, a "darkly futuristic" cellist from San Fransisco, and The Nulydedz, zombie rockabilly from Louisville. Guest authors R.S. Belcher, who wrote the Golgatha series and The Brotherhood of the Wheel, Leanna Renee Hieber, who wrote award-winning series The Strangely Beautiful and The Spectral City, Emily P. Bush, writer of the Steamduck series and official MC of the event, and Phoebe Darqueling, writer of the Mistress of None series and Riftmaker, will appear at the symposium to present about their stories and experiences to audiences.
Another event to be featured is the Steampunk Olympiad, in which participants will unite under admirals of their fleets to compete in "eccentric contests," which will serve as the largest fundraiser for the symposium. Darkhold Games and Ice and Dice are partnering with the event organizers to hold a game room that will feature RPGs and table-top gaming, and throughout the weekend, a live role-play murder mystery will involve attendees who wish to solve the mystery revealed during the opening ceremonies. A tea stroll will also be a fan-favorite event of the opening night, where attendees can enjoy tea and snacks while they mingle.
Vendors will also be on-site selling their wares, joined by panels, and plenty of other entertaining events. The symposium will take place at the Holiday Inn Eastgate in Cincinnati from March 27-29, 2020. Tickets and information are available on the event website.
Veronica Roth Presents New Book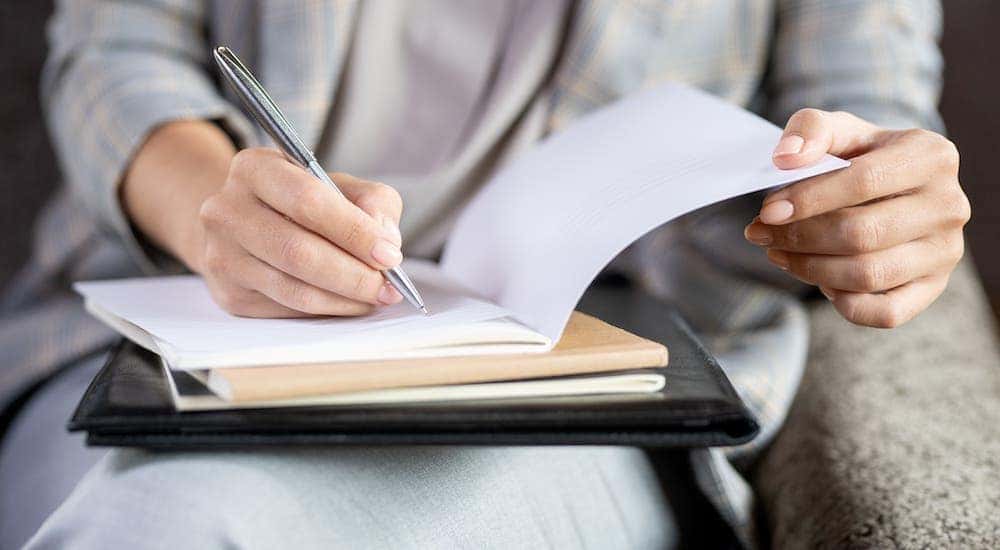 Readers of the Divergent series of dystopian SciFi novels will be excited to attend #1 NY Times Best-Selling author Veronica Roth's presentation of her new adult novel, The Chosen Ones. This new book will be available on April 6, 2020, and Cincinnati will be near the top of the list of events on Veronica Roth's new book tour! Though she made her name as a young adult author whose books were developed into the blockbuster movies, Roth is now expanding her audience into the world of the darker and more dangerous.
Roth's new book features a group of five protagonists who survived the deadly defeat of an enemy known as The Dark One, only to discover ten years later that the game of their enemy may not be over after all. Cincinnati will host Veronica Roth at Joseph-Beth Booksellers on April 15, 2020, at 7:00 pm. Tickets will include a copy of Roth's new book, and a spot in the signing line. For more info or to purchase tickets, check out the event page.
Aside from the books listed above, Veronica Roth has also written two books, Carve the Mark and The Fates Divide, for young adults, and the setting is another science fiction future world which features a pair of protagonists trapped in political intrigue. Roth will release a short story collection later this year.
Sci-Con
When Star Trek conventions aren't enough for you, Sci-Con 2020 will be right up your alley. Prepare to dive into the future with an array of guest appearances by actors, photographers, sound editors, musicians, and more to be revealed. If you own collectibles, an on-site collector and archiver will "grade" your items to determine their worth. Vendors will also be part of the attraction for convention-goers who need more SciFi in their lives and in their homes.
Several featured guests are already lined up for the event. Summer Glau, known from Firefly and Terminator: The Sarah Connor Chronicles, is an actress whose career has been dominated by science fiction and has won several awards during her career spanning over a decade. Michael Biehn, made famous by the original Terminator movie and who also starred in The Abyss and Aliens, has had a stellar acting career with dozens of films to his credit and has received his own awards and accolades. Bruce Boxleitner of Tron and Babylon 5, Peter Davison of Doctor Who, and Angus Macinnes of Star Wars will lead a cast of characters audiences have long loved.
Several guests who worked behind the scenes of favorite movies and TV shows as voice actors, producers, digital artists, sound engineers, and other roles as creatives will also present at this year's Sci-con. The event will be held at Sharonville Convention Center in Cincinnati on June 20-21, and is hosted by CTS Promotions. To learn more, check out the website.
Horrorhound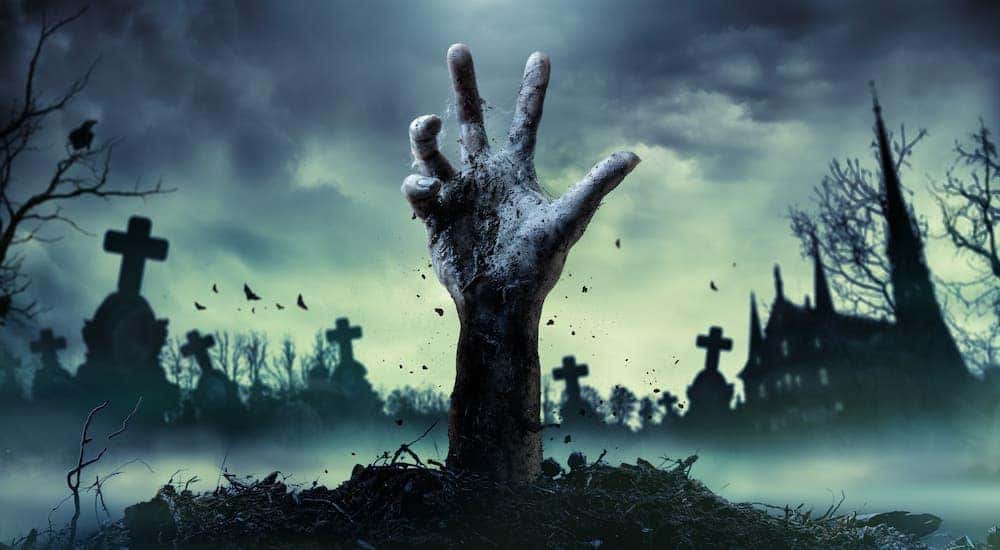 Though we are aiming at late spring with this events list, Horrorhound will take place on March 20-22, 2020, at the Sharonville Convention Center. This is an annual event around all things horrific, and brings famous actors, directors, producers, writers, and other creatives from the horror scene on film and TV. This year Lou Diamond Phillips, Tony Todd, Joey Lauren Adams, Virginia Madsen, Cassady McClincy, Billy Zane, Ryan Hurst, Nadia Hilker, Tom Payne, Keith David, Jason Mewes, and many more will attend the event. Several of these celebrities will be available for photo ops and autographs, which can be ordered prior to the event.
The event will feature Q & A panels with celebrities, film screenings, a costume contest, and a costume ball. Past film screenings have resulted in award-winning movies being born from this event, and cult followings have sprung from the craze of such films as the Halloween movie series, Nightmare on Elm Street, and the Friday the 13th movies. If you love horror, this event will not disappoint, but it's definitely not for the faint at heart. A blood drive will also be part of the weekend, as well as vendors selling their fear-invoking wares on-site. Tickets can be purchased for the entire weekend, or for specific days. Visit the website of the event to learn more.
Cincinnati is loaded with local events for science fiction and cosplay lovers, and fans of conventions can find plenty to keep them busy all through the spring. If you have been hiding out all winter, now is the time to get out and enjoy the warming weather in a new costume, or go enjoy the company of your favorite authors, musicians, actors, and creators of worlds that embrace the imagination in the wildest of ways. From either the past or the future, in steampunk or horror, stories drive the scene of the worlds that can take us away from the worries of our own worlds for a little while.