Make Your Used Ford Shopping Experience Easier with These Tips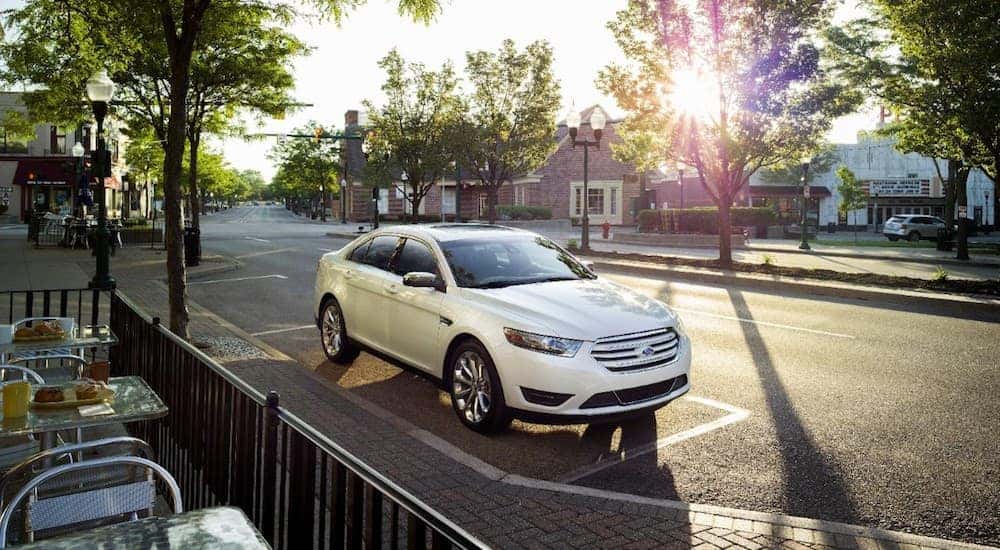 Finding the right car that meets all of the criteria on your list can be an overwhelming experience. However, this process does not need to be a difficult task to complete if you are well-informed and know what you're looking for. You can make your used Ford shopping experience much easier when you follow these tips. Now that you're here, check out our easy shopping tips and find the right used Ford perfect for your driving needs.
Have Confidence in Your Choice of a Used Ford
First of all, you are making a great choice in purchasing a used Ford. This brand of vehicles has a long-standing history dating back to 1903 when the Ford Motor Company manufactured their first vehicle at the Mack Avenue plant.
Your confidence level will increase when you write out a list of qualifications for the car you are looking for that will meet your daily driving needs. Maybe you want a car that features a great sound system or one that offers a high-end interior. You might be interested in one that has specific comfort features like heated seats or dual-zone front heating. You know what you need. Make the car buying experience easier and less stressful by knowing what you absolutely need so you won't be overwhelmed by all of the choices available to you at a dealership—or confused by anything the salesperson shares about the purchasing process.
Become a Great Negotiator
You can't set the exact selling price for the used Ford, however, sometimes you can negotiate a better deal. Learn how to become a great negotiator by knowing exactly what you need and the facts about the vehicle you are purchasing and possible trading in. A great negotiator knows their budget and what they can work with. That's the first thing you need to be sure of, so you know how high you are willing to pay for a car and look in that area. If you are trading in a vehicle you need to be able to clearly state your case for what you think the value of the car is.
Some factors to consider when planning your negotiations are the estimated value of the vehicle, how long the vehicle sat on the dealership lot, and your budget. You may be interested in a pre-owned Ford Explorer XLT 4WD that has an estimated market value of $4,732. You may have a budget of $5,000 but want to negotiate down to $4,500. Your starting negotiating price is directly related to how much value you place on the vehicle as related to its estimated market value and your established budget. Not all dealerships are open to negotiations, however, you should be prepared with your starting negotiating price and remember to be respectful throughout the negotiation process.
Identify the Value of the Used Car
Doing diligent research is an important part of this process if you want to get the best deal on your used Ford. There are several websites that you can check to identify the value of the specific vehicle you are interested in purchasing. Some popular sites include Kelly Blue Book (KBB), True Car, and AutoTrader. When you search these websites to identify the car's value, you will need to know the make, model, year, and current mileage of the car.
The basic process involves entering these details and getting an estimated value for the car in both fair and excellent conditions. For example, on KBB, they provide users with the estimated value for similar vehicles that you can find in your local search area. This can be a good reference point for you to help you ascertain whether or not you're getting a good price for the used Ford. When you use sites like KBB, you can find out the lowest price that you can respectfully negotiate down. Going any lower, may significantly reduce your chances of getting your offer accepted.
Another good way to value the vehicle is by checking the CarFax or comparable vehicle history report to find out more specific details about the used Ford you want to purchase. It is always a good idea to check the history report to know how reliable this vehicle is so you know that you can drive the vehicle with confidence.
Consider Purchasing Certified Pre-Owned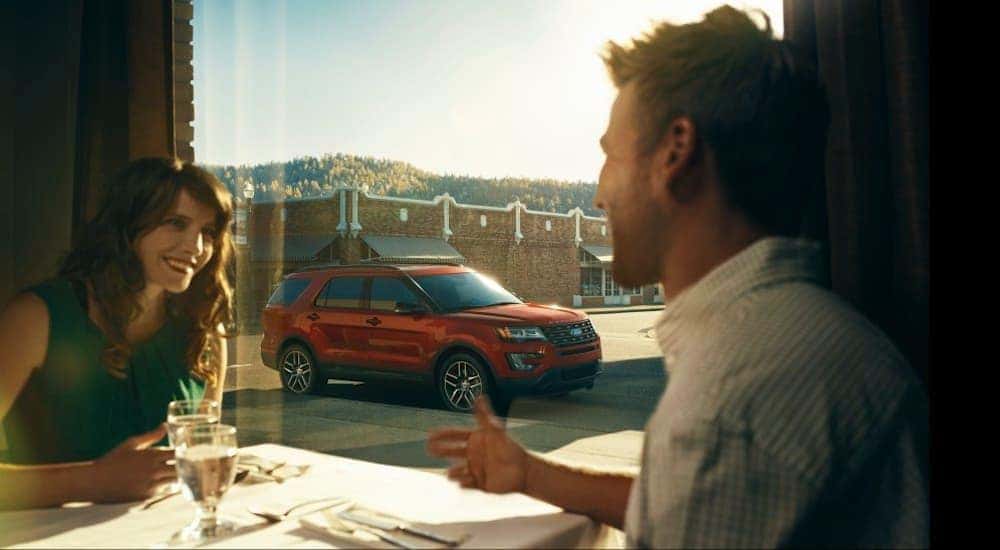 When you buy a certified pre-owned vehicle, you know you're getting a car that is reliable and will get you where you need to go. Most of the time, these CPO vehicles are later models that have been meticulously inspected by professionals, refurbished as needed, and certified by the manufacturer. Many times, you will benefit from additional benefits such as an extended warranty, special financing, or other customer perks.
Some dealers have their own CPO program. However, these vehicles may not be certified by the manufacturer themselves. It is important to understand the difference, so you know what you are getting when purchasing a used Ford. Though it is worth noting that only authorized dealers can carry CPO vehicles from the manufacturer's program.
If you're looking for a CPO used Ford, then you've come to the right place. At Kings Ford we offer a wide variety of certified pre-owned Fords that are sure to suit your specific driving needs.
Don't Be Afraid to Ask Questions
Purchasing a vehicle is a very significant purchase. You want to make sure you know all the facts so you can make an informed decision that you won't regret. No one wants to experience buyer's remorse, that is never a good feeling. So, make sure that you take the time to ask questions that can help you make the right decision.
If there is something about the vehicle that you don't understand, don't hesitate to ask the salesperson. Maybe you're not sure if the vehicle has enough cargo space for your needs. Ask the salesperson to give you specifics on how many cubic square feet of storage you'll benefit from. You might not understand all the technical features of the infotainment system. Make sure you ask questions so you can find the right vehicle with the features that you want.
You might be concerned about warranty information and whether or not you and your car will be taken care of after the purchase. The time to ask questions is before you sign on the dotted line. Don't wait until after you drive off the dealership lot. The right sales team, like the one at Kings Ford, are ready and able to answer all of your questions.
We want to make sure you fully comprehend all the vehicle history in the CarFax report, and what the warranty covers. Everyone is different and has specific needs when it comes to their vehicles, that's why we offer great warranties that fit the needs of individual customers. You won't have to worry about fitting into a one-size-fits-all type of warranty.
Make Your Vehicle Purchase at Kings Ford Today
When deciding on which used Ford to buy, you don't want to deal with headaches from pushy salespeople or dealerships delivering poor customer service. Make your vehicle purchase at Kings Ford today because you will enjoy the excellent selection of vehicles, superior customer service, and knowledgeable sales team.
Whether you are interested in custom parts for your used Ford or prefer a newer model with low mileage—we have the right vehicle that will meet your driving needs. Stop by our dealership today to discuss the process for trading in your old vehicle and finding the right used Ford. We offer a hassle-free customer experience that is sure to make your vehicle purchasing experience as stress-free and simple as possible.