How to Go Vegetarian in Washington Park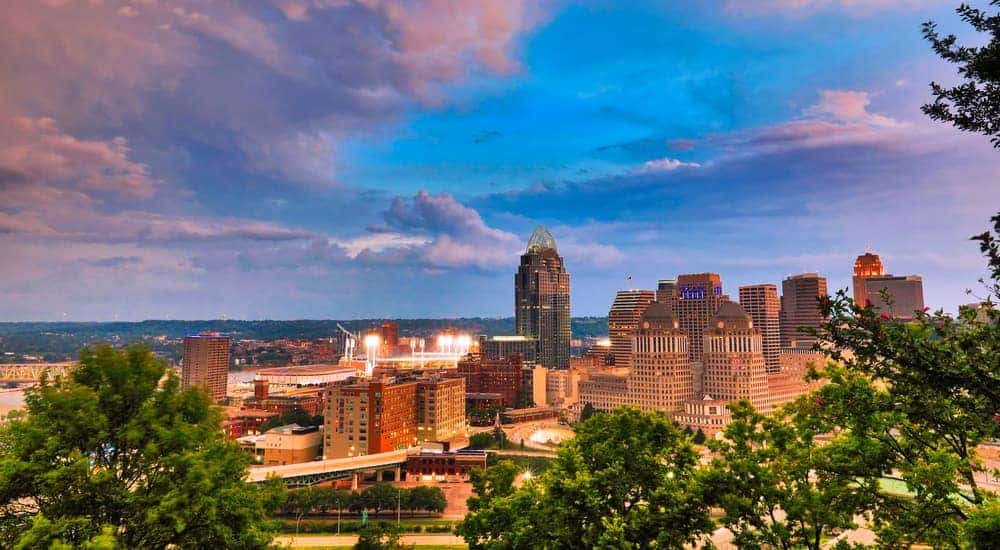 Whether you're an animal rights activist, environmentalist, or just looking to lose a few pounds, going vegetarian is a popular decision. Even if you're not fully committed to a meatless lifestyle, having a vegetarian meal every now and again can help awaken an appreciation for a professionally-prepared plate of nutritious and colorful veggies, beans, starches, and other creative plant-based ingredients. Of course, when you're spending the extra money to dine out, no vegetarian wants to be relegated to the salad bar. Luckily in Cincinnati, OH, vegetarians have plenty of desirable options to choose from at restaurants that their meat-eating friends and family will also appreciate. Likewise, at King's Ford, we believe in customer satisfaction for everyone who steps onto our dealership. Here's what you can find at a few of the best vegetarian-friendly establishments located near the Washington Park area next time you're visiting our lot.
Primavista
About 3.5 miles from Washington Park, you'll find Primavista. This fine dining Italian restaurant may be known for its view, but it also has a diverse menu that includes a vegetarian section any omnivore would be sure to love. It starts with three bruschetta options and moves into different salads, pizza, pasta dishes, and side dishes. Along with a traditional bruschetta with your choice of pesto or fresh tomatoes, you can order the goat cheese, honey, and rosemary bruschetta for a charming twist on an old favorite.
The three vegetarian antipasti menu choices are gnocchi with sage butter (and peas), ravioli with walnut pesto (including spinach, ricotta, and gorgonzola), and gnocchi alfredo (potato dumplings, roasted tomato, Alfredo sauce, and escarole). If pizza is more your speed, goat cheese, fresh mozzarella, fontina cheese, and provolone offer a nice variety of cheese that can be complemented with a range of veggies, like artichokes, peppers, or olives. For salad choices, switch up the mixed green salad by opting for the arugula salad instead. This menu option is styled with strawberries, mozzarella, toasted almonds, and a mint balsamic glaze.
The five vegetarian pasta entrees range from fettuccine with butter and cheese to mushroom ravioli with tomato basil sauce. Primavista even has a vegan section with two salad options, four penne selections, and three sides (Brussels sprouts, mushrooms, or a side of pasta). Luckily, the wine list and dessert menu are always pretty safe, vegetarian-friendly bets as well. For fine dining that brings together the company of meat-lovers and vegetarians alike, Primavista is a lovely place to reserve your table.
Nada
If you're in the mood for Mexican, you can find Nada located about a mile from Washington Park. Vegetarians usually fare quite well with Mexican cuisine, and Nada is no exception. To start, you can't go wrong with the chips and salsa or guacamole. Their "green & such" section has some interesting salads and soups that vegetarians can enjoy. By skipping the extra cost of adding chicken, fish, or steak, you can get a baby kale caesar, ranchero salad, or sweet potato and farro salad as a hearty starter. Butternut squash soup is vegetarian (not vegan), but the tortilla soup does contain chicken as an FYI.
With three tacos per order, vegetarians can pick from caramelized cauliflower tacos or hongos tacos (balsamic grilled mushrooms with black bean puree). Pescatarians, who eat fish, might enjoy the Baja Fish Tacos or Grilled Mahi. All of their small plates are also very vegetarian-friendly. Sweet chili-glazed cracked potatoes, grilled street corn, mac and cheese, black beans and rice, and pickled cucumber salad are easily shared in the mixed company of vegetarians and meat-eaters.
Top reviewers of Nada seem to enjoy the fun atmosphere, noting that it's a great spot for large groups. Strong margaritas and great service are appreciated by the locals who stop by. Its convenient location in downtown Cincinnati offers outdoor seating, which is great for groups and couples hoping to breathe in some fresh air. With multiple locations and a growing fan-base, Nada is the perfect place for vegetarians and carnivores to unite.
Incline Public House
An American pub might not be your first stop for a vegetarian dinner. However, the Incline Pub House on 2601 West 8th Street offers some great options for meatless meals. Aside from beer, vegetarians could order a shroom or caprese pizza. The shroom pizza is loaded with mushrooms, sun-dried tomatoes, goat cheese, red onions, and pesto-alfredo sauce, while the caprese pizza has roma tomatoes, fresh mozzarella, and a balsamic reduction. You can also build your own pizza with a variety of cheese and veggie toppings.
Vegetarian-friendly small bites include pretzel & pub cheese, cherry pepper popper (hold the bacon), truffle and parmesan tots, bruschetta, and spicy pickle fries. Pescatarians who avoid meat can try the fried calamari. The butternut squash or elberon salad are vegetarian as listed, while the other three salad options are easy to make vegetarian with a few simple requests to the waitstaff.
When it comes to sandwiches, the southwest black bean burger or spinach and tomato grilled cheese are both safe bets. Dinner entrees are a little less vegetarian-friendly, but fish selections, like the Mahi Mahi blackened tacos, harvest salmon, and fish and chips are great for Pescatarians. All of the sharable sides are vegetarian. House fries, sweet potato waffle fries, onion rings, crispy brussel sprouts, and mac and cheese can be enjoyed by all at the Incline Public House.
Sleepy Bee Cafe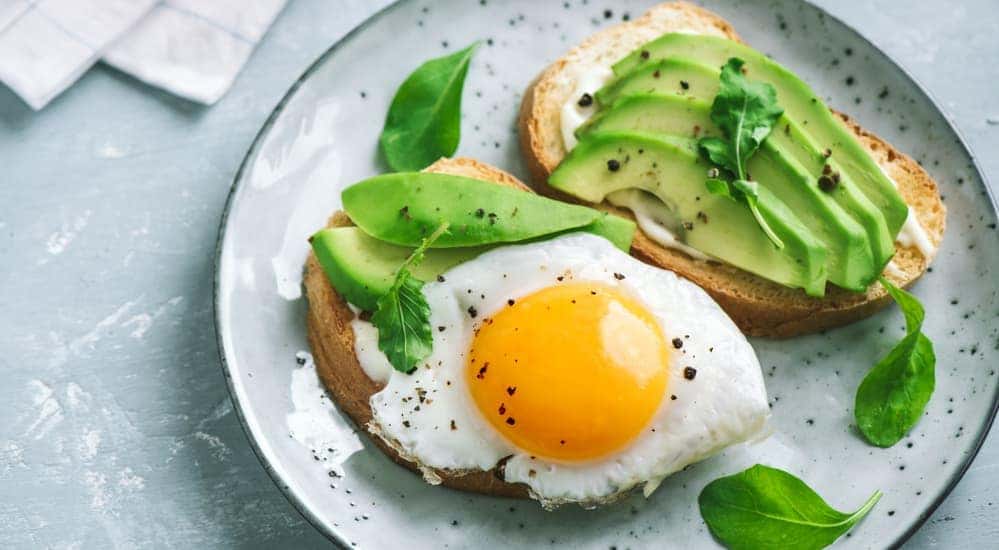 Less than a mile from Washington Park, the Sleepy Bee Cafe is another good option for vegetarians, especially for those who eat eggs. It was founded by John (a pediatrician) and Sandy (an artist) who sought to embrace a healthy environment that supported the life of bees. There are actually three different locations within Cincinnati, open seven days per week from the morning until 3 p.m. at the latest. Their ingredients are intended to nourish the mind and spirit, while enriching the communities they serve.
They offer several egg-based menu options, including sandwiches and omelets. The avi tofu scramble has avocado, spinach, mushrooms, tomatoes and onions. You can try the bumblebee breakfast, with their house-made hemp seed granola with Greek yogurt, apricot coulis, tahini, and blueberries. They also offer a hearty steel-cut seasonal oatmeal that will keep you full until lunchtime.
Several different pancake options (other than the piggy cakes, which contain bacon in the batter) are vegetarian-friendly. Roasted sweet potatoes, red skin potatoes (with honey garlic sauce), fresh fruit cup, toast, or vegan veggie sausages all seamlessly fit into a vegetarian meal plan. The Sleepy Bee Cafe does online to-go orders of their full menu at all three locations, seven days per week.
In Conclusion
Like most cities, Cincinnati has plenty of vegetarian-friendly restaurants. If you're going meat-free, there's no reason to feel like you can't go to the same establishments as your friends. Most menu items can be modified to avoid meat by simply asking your waiter or waitress for a little extra guidance. Vegans, who strictly avoid dairy, butter, and eggs, might need to do a little bit of additional advanced planning to stick to their diet. Luckily, the internet makes it easier than ever to check menus ahead of time to determine if a restaurant is right for you.