Cincinnati in the Fall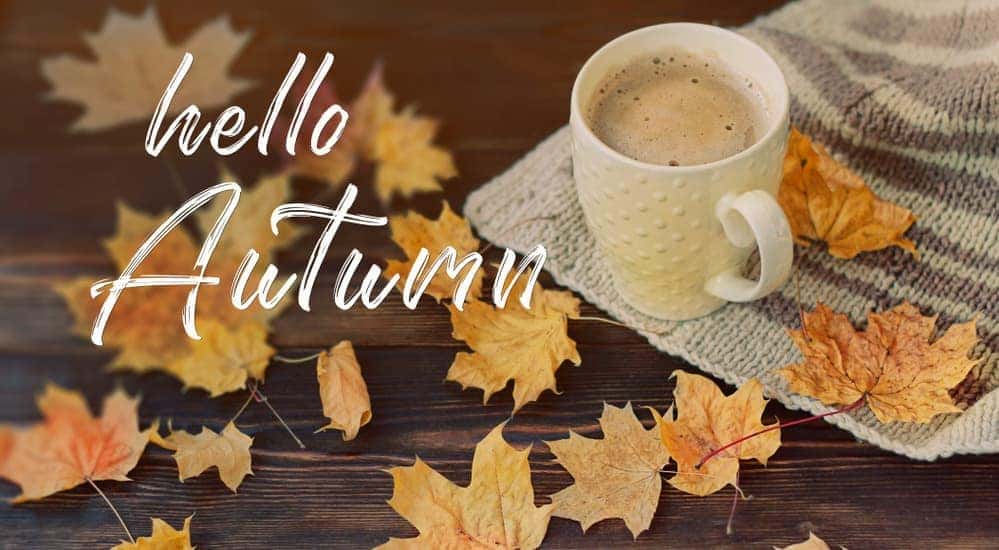 Now that the summer is in our rear-view mirror, the Fall season in Cincinnati, OH provides plenty of ways to spend a weekend trip, or just a day in the city to enjoy the crisp autumn air and enjoy the season. Now would be a good time to stop into Kings Ford and make sure your service is up to date for all those extra driving miles, or even look at making a move to a new vehicle.
Festivals and Markets
The Fall affords you two more opportunities to spend the afternoon perusing the vendors at Washington Park during one of the remaining dates for The City Flea. An original, curated flea market, the City Flea has been giving dozens of vendors the opportunity to grow from a hobby to a full-time business since 2011. It's also an opportunity to support local, small businesses in our city in an engaging and unique experience. The City Flea will be open on October 19 from 10 am to 4 pm and on December 14 from 4 pm to 9 pm.
If a true Fall Festival suits your taste, over in Waynesville and running through the end of October is The Ohio Renaissance Festival, celebrating its 30th year. Throughout the 30-acre medieval village, you can mingle with 150 costumed characters, catch a full-armored jousting match or watch live demonstrations of blacksmithing or glassblowing. Over 150 craft shops are open for your shopping needs. The festival is open on Saturdays and Sundays through October.
Is Art your Thing?
With an array of galleries in the Cincinnati area, you can indulge in your passion for art and the finer things.
The art gallery at The 21c Museum Hotel is open 24 hours a day, seven days a week. The gallery, set in a restored historic downtown Cincinnati building and showcases contemporary art; it even features a rooftop bar, The Cocktail Terrace – and to boot, admission is free.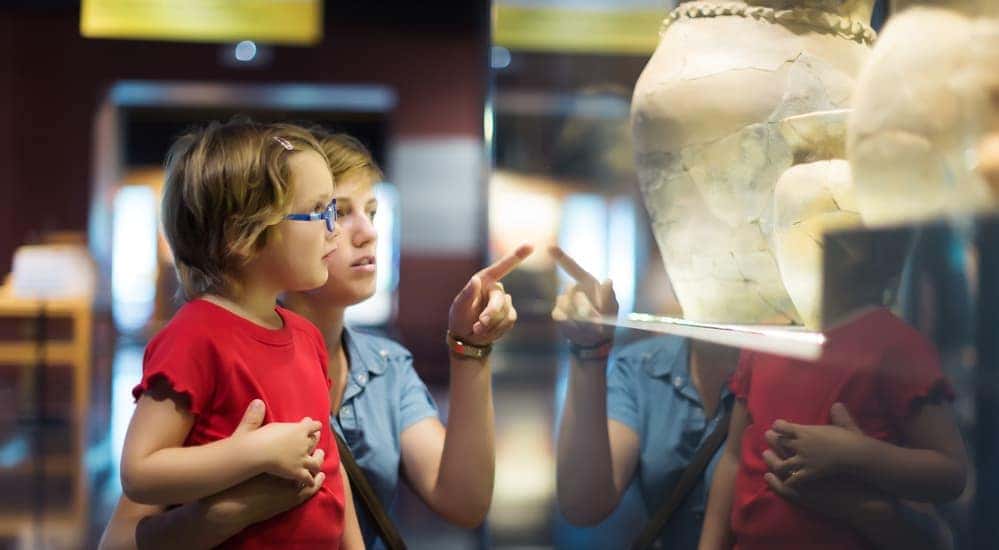 The Contemporary Arts Center is the first woman-designed U.S. museum and features rotating exhibitions of contemporary art housed in an internationally-renowned landmark designed by architect Zaha Hadid. The UnMuseum is also part of the CAC and is devoted to kids.
Also, make sure your trip lists includes The Cincinnati Art Museum, Weston Art Gallery, or The Carnegie. The Weston, located inside the Aronoff Center for the Arts in the heart of downtown Cincinnati, showcases emerging and professional artists. The Carnegie is Northern Kentucky's largest and only multidisciplinary arts venue and includes five galleries along with a theater and education center. At the Cincinnati Art Museum, located in scenic Eden Park, you can peruse more than 67,000 objects spanning 6,000 years with art from across the globe, and your kids can get some "hands-on" fun at the Rosenthal Education Center.
Final Friday
Galleries and artists located in the historic Over-the-Rhine district of Cincinnati open their doors for a special showing on the last Friday of each month, known as "Final Friday." Both established artists and younger artists from the Cincinnati area and beyond create a walkable, relaxed urban setting.
Like to Hike?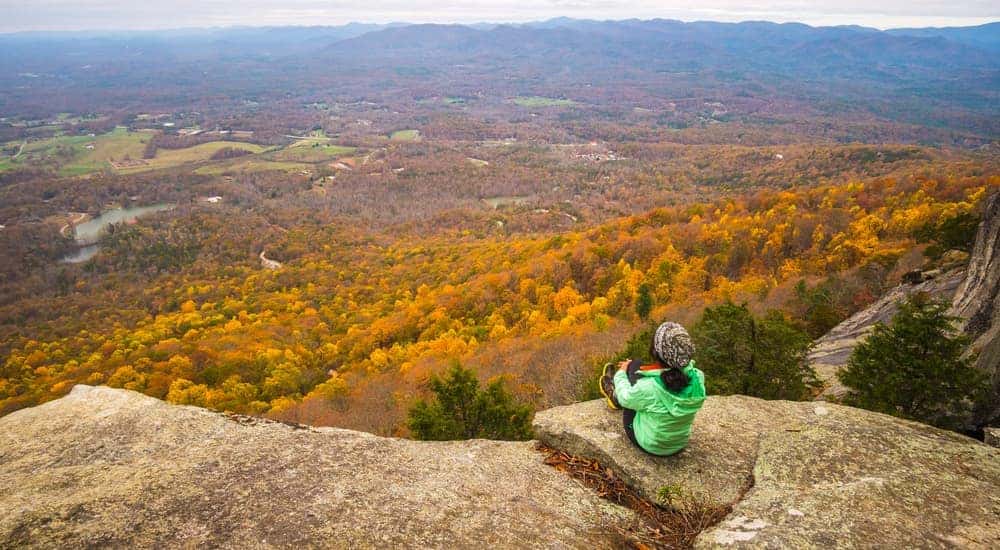 If your fall activities include hiking, the Cincinnati area affords plenty of options for checking out nature, and are almost always free (a small admittance of parking fee are required in some spots). Be sure to check the weather as well, as some sites may close due to trail and weather conditions.
East Fork State Park
One of the largest state parks in Ohio, is the East Fork State Park which has 4,879 acres of recreational opportunities. A wide variety of activities include fishing, boating, camping, picnicking, kayaking, mountain biking, horseback riding, and swimming. Dating back 3,000 years, the East Fork Region is rich in Native American history and is a great local getaway.
Mt. Airy Forest
Located just minutes from downtown, Cincy's largest park features lush wooded ridges and valleys. You can also get in a game of disc golf, and check out Ohio's only wheelchair accessible treehouse. With an enclosed dog park, you can even bring along Fido. Specialty gardens, gazebos, and the lake all provide a beautiful backdrop for photo buffs in Mt. Airy's Arboretum. Forest lodges, playgrounds, and picnic areas are also available, or you can just spend the afternoon hiking around.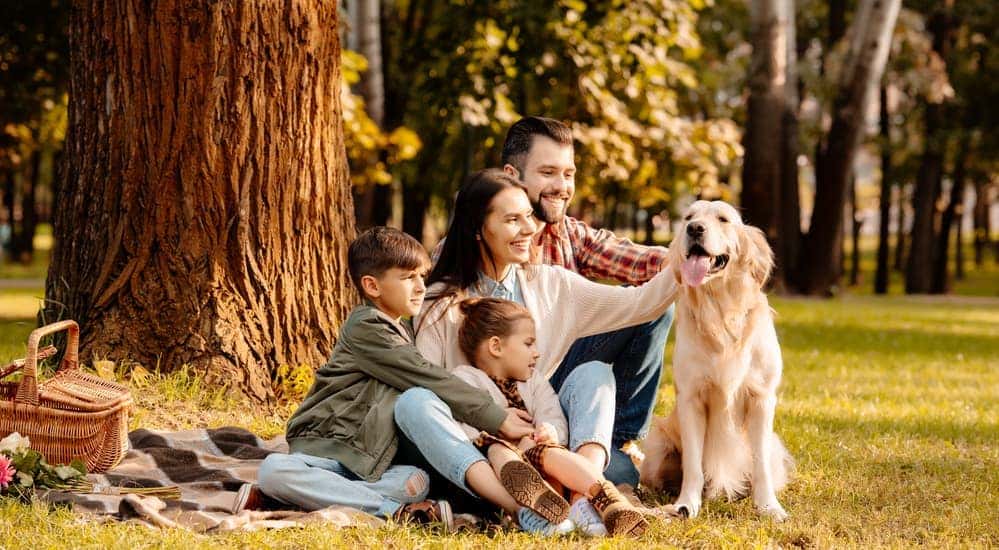 Rowe Woods
Contained within the Cincinnati Nature Center, Rowe Woods features award-winning trails winding through Eastern deciduous forests, streams, fields, and ponds. You can get a Passport that can be stamped for each trail you complete and earn prizes and incentives as you go along. Also at Rowe is a Nature PlayScape, which is intended to encourage open-ended creative play. In addition to just looking around, you can touch and manipulate the plants, soil, and water, to stimulate the senses.
Boone Cliffs
If you want to cross the river into Burlington, Boone Cliffs lets you hike through the scenic Northern Kentucky landscape. With 74 acres of old-growth forest and spectacular 20-to-40 foot cliff formations, the views and overlooks are a sight to see. Created when glaciers advanced over the area, the cliffs are surrounding natural springs that carved their way to create some incredible geological formations. Be sure to head deep into the hike to see the overlook for an amazing view of the valley below. The park has rated trails from moderate to difficult, so you have an idea of what you're getting yourself into.
For the History Buff
Maybe history is your thing. Well, the Cincinnati area has plenty to offer to keep your interest this fall.
The Big Bone Lick State Historic Site is a look into the region's prehistoric past when the Northern Kentucky area was once covered by swamps. Ordovician fossils, Ice Age mammal bones, and Native American artifacts and much more are on display in the museum, and you can still view bison roaming the area.
If you want to learn more about former President of the United States and Supreme Court Justice William Howard Taft, the Taft National Historic Site has plenty of information on his life, career, and family. When you are done there, you can head over to Taft's Ale House or Brewpourium for a beer inspired by the former president.
With a walk along The Northern Kentucky Riverfront, you can take part in the Riverside Drive Statue Tour, viewing bronze statues of area historical figures. Included in the tour are statues of Daniel Carter Beard, founder of the Boy Scouts, and John A. Roebling, the architect of the Roebling Suspension Bridge.
Whether you choose to immerse yourself in the city's arts, theater and culture, venture outdoors to enjoy the crisp, clean air and vibrant hues throughout the area parks, or just cruise along the Ohio River on a riverboat, you're sure to find an exciting adventure in the Cincinnati and Northern Kentucky area this fall.