Blowing Away the Competition with Our New Ford 2020 Models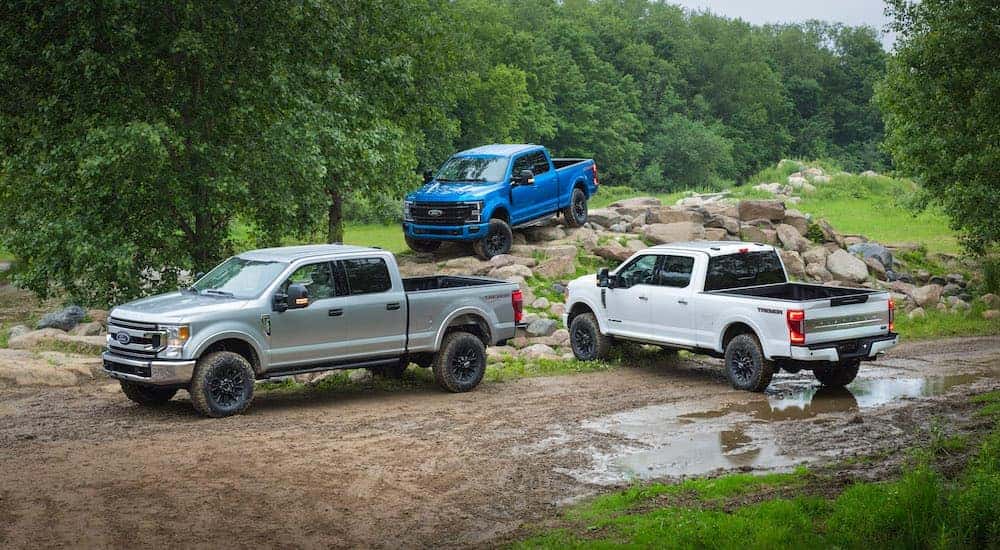 Here at Kings Ford, we strive to be the best in the business by always offering competitive pricing and great customer service. Although we were originally founded in 1979, we pride ourselves in keeping up with the times. In order to stay up-to-date with the rapidly evolving world of automobile innovation, we have an in-house Technology Specialist right here at our dealership in Kings Automall. Ford's 2019 line-up provided a lot of great vehicles that we are proud to offer on our lot. The new year brings an exciting new generation of classic favorites that we can't wait to see redesigned for 2020.
There's a lot to look forward to with new 2020 Ford Models blowing away the competition in safety, convenience, and high-tech features. Bronco fans from years passed will love the new version to come. The Ford Escape and Explorer are also being released as updated and refined new models. Even if you're not really looking to buy, test driving the new Fords at Kings Automall will certainly be a fun experience once our new arrivals show up. Our upcoming line-up showcases exactly how 2020 Ford Models are upping the industry standards once again for another successful year in the history books.
Fordism is Going Strong
Since the creation of the Model-T, Ford has been a strong leader in technology and manufacturing. To describe Ford's forward-thinking philosophy is best accomplished using the term "Fordism." Fordism has been explained as "a model of economic expansion and technological progress based on mass production." Beginning with Ford's mass-scale production using the assembly line, the overall goal of Ford automobiles has been to standardize and streamline. With the perfect execution of production, everyone can access the latest technology in affordable vehicles.
Finding its roots during the technological revolution, it's no surprise that innovation has remained at the forefront of Ford's priorities. Although assembly lines were not exclusively founded by Ford, it was the auto giant who employed this manufacturing set-up at a mass scale, making it revolutionary for the time. The concept of simplifying the process of production to reduce cost and labor continues to be reflective of how technology works to benefit the modern world. In the same way that Henry Ford simplified tasks of production for efficiency, we too make the business of car buying quick and easy for our customers.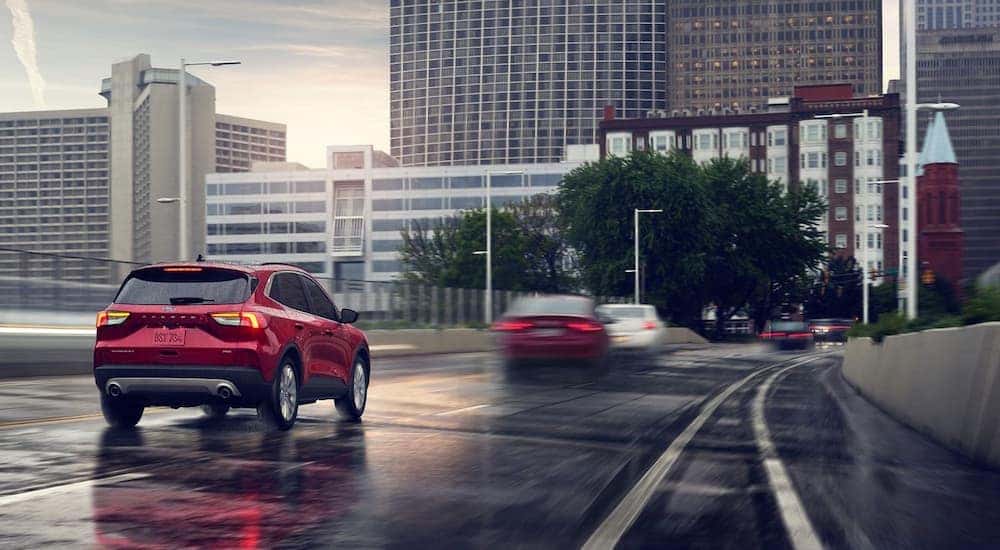 The Standard Ford Co-Pilot 360
Technology in new Fords will include an advanced suite of impressive driver-assistance programs. Pre-Collision Assist with Automatic Emergency Braking uses sensors to detect when a pedestrian or vehicle ahead presents a potential collision concern. Flashing warnings or audible alerts let you know that it's time to step on the brakes. When you do, brakes are hyper-responsive to quickly react and reduce your risk of a crash. If you don't brake (and an accident is imminent) this technology puts on the brakes automatically to protect your car from damage.
To help identify vehicles around you, the Blind Spot Information System with Cross Traffic Alert uses radar to sense vehicles you may not be aware of nearby. An indicator light on the exterior mirror gives you a heads up to watch out for traffic when changing lanes. When backing out of a parking space, cross-traffic sensors will send visual and audio warnings about the traffic behind you.
Parking has never been easier than with Ford's Active Park Assist 2.0. Not only does it help you find a parking spot, it actually parks your vehicle for you if you'd like. All the driver has to do is brake fully, shift to neutral and hold down the Active Park Assist button to let the car pull into reverse perpendicular or tight parallel parking spots, completely on its own. Additionally, the Rear View Camera provides a stellar view of what's behind you if you prefer to park yourself.
Adaptive Cruise Control with Stop-and-Go takes old-school cruise control to the next level. It not only keeps you at your desired speed, but it also slows down or brakes in response to the speed of surrounding traffic. If you need to quickly get around the vehicle in front of you, Evasive Steering Assist makes it easier. This feature enhances steering ability to help you maneuver in time to avoid a collision.
By scanning your vehicle's position in the lane, Ford's Lane-Keeping System helps you stay alert. It warns you if you are veering out of your lane. Paired with a Voice-Activated Navigation System, you'll be able to stay on course to get to your destination, offering pinch to zoom technology. If you're driving at night, Auto High-Beam Headlamps switch on automatically to light your path and dim in response to sensors of oncoming headlights, so you won't accidentally blind other drivers. With so many exciting features to choose from, the 2020 Ford line-up is sure to sell itself.
Come to King's Automall for Ford's Latest Design Models
The legacy of Ford as a pioneer in technology continues to be apparent in the 2020 models coming to our lot. For families or travelers, there's three SUVs we are keeping our eyes out for.
The new Ford Explorer is ready to show you around town. This mid size SUV has been popular for decades, so we expect nothing less from the latest model. Opt for four-wheel drive mode or shift back to a rear-wheel drive system. The Explorer's powerful engine is efficient, with a hybrid option available if desired. This new generation Explorer has one of the largest infotainment displays on the market, along with multiple USB ports and a wireless charging pad to keep you connected at all times.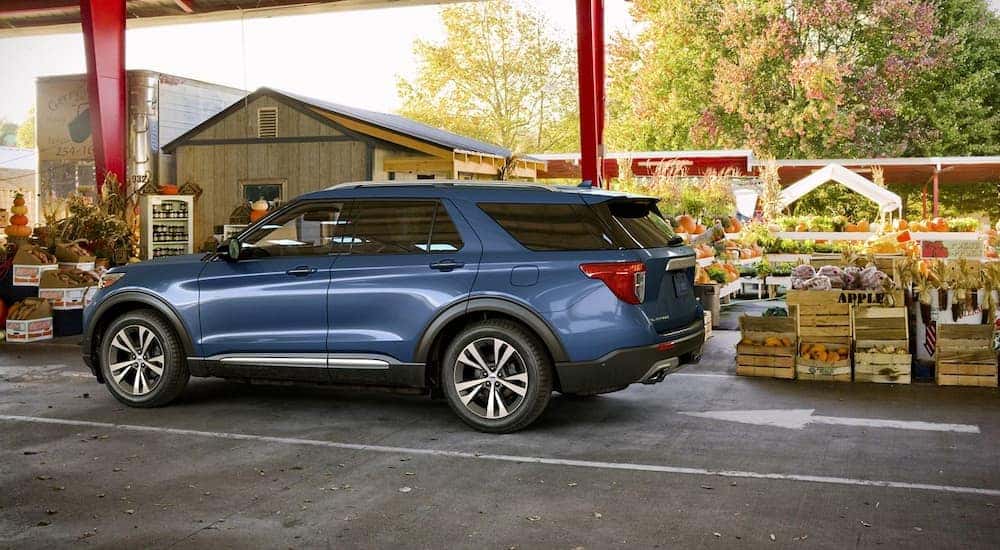 The new Ford Bronco is back in 2020 for a thrill ride for only the most daring and serious drivers. It's been twenty years since the last Broncos were produced and Ford blends retro styling with the latest technology. Back in the 1980s and '90s, the Ford Bronco was a top-selling SUV. We expect no less from this new version, projected to cost around $30,000. If you're shopping for an SUV or crossover vehicle, you'll want to check out this blast from the past, with fantastic modern upgrades on a true iconic classic.
Families looking for a reliable compact SUV can drive into the future with the new 2020 Ford Escape. The interior and exterior have been redesigned to help this popular vehicle stand out from the competition. A large touchscreen display and high-quality upholstery make this affordable vehicle seem more akin to a luxury ride. There are four engine options to choose from, including two hybrid configurations. Customize the 2020 Escape to fit your unique needs. Drive full speed ahead into tomorrow with this powerful, innovative vehicle.
At King's Ford, we recognize the amazing history behind our historic company and are excited about the quality engineering that Ford continues to provide. Whether you've been a loyal Ford driver for decades or are shopping around for your first vehicle, you'll want to see what 2020 has in store. Don't miss out on the latest models coming soon. We can't wait to share them with you, take them out for a test drive, and see what you think.