$10,000 or Less Is All It Takes for a Capable Used Car – Cincinnati, OH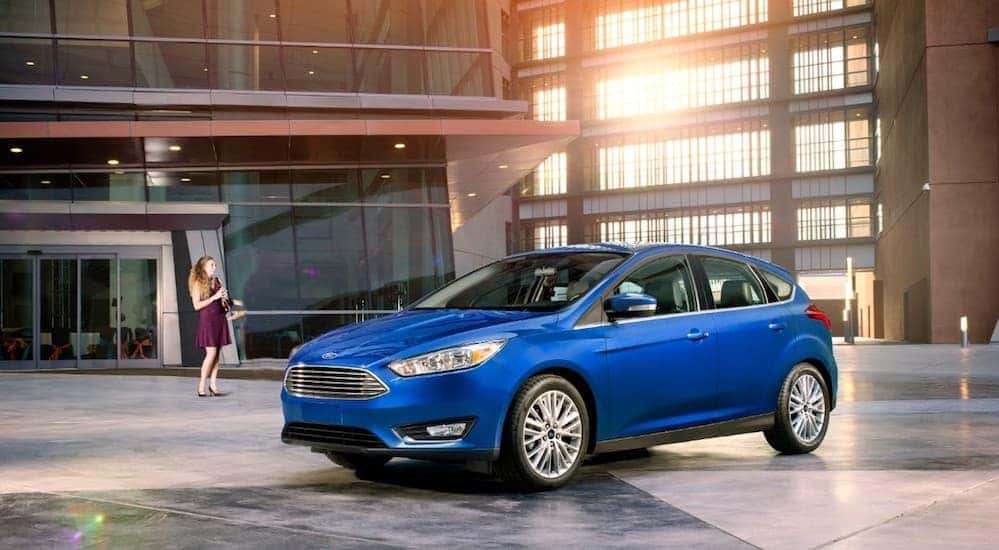 Not everyone can afford a vehicle that's pushing $20,000. In fact, many of us can't afford a vehicle that's pushing even $10,000. While you may think your options are incredibly limited with such a small budget, that's actually not the case. If you're on the hunt for used cars priced under 10K, there are a number of options to choose from.
Whether you're seeking an SUV, pickup truck, or sedan, you'll surely be able to find a capable offering that's priced in the thousands range. Best of all, many of these vehicles shouldn't be all that compromised due to age (in regards to both modern technology and power/efficiency specs). Therefore, if you get lucky and come across a great model, you should reasonably get at least another half-a-decade out of your purchase. In other words, you're unlikely to find a better investment elsewhere!
Below, we've explored several nameplates that are logical fits for those seeking used cars priced under $10,000. Take a look at which option fits your specific needs, and then learn why you should be making your next purchase from Kings Ford…
Early-2000s Ford Explorer
Roomy. Rugged. Reliable. There really isn't much not to like about a used Ford Explorer. The brand's beloved SUV has seen quite the facelift over the past decade, but that doesn't make an early-2000s variation of this nameplate any less of a target. In fact, considering the age, there's a good chance that you can secure a considerable bargain on this SUV, which only emphasizes why it should be atop your list of targets.
The 4.6-liter V8 engine was capable of delivering up to 238 horsepower and 282 pound-feet of torque during its prime. While those numbers have predictably decreased after more than a decade on the road, drivers can still expect top-notch power from their used SUV. Plus, while the 19-mile-per-gallon highway fuel efficiency isn't necessarily the sexiest number, it's still pretty noteworthy, especially when compared to rival used SUVs.
Plus, despite the fact that the model is getting up there in age, the vehicle's interior is still plenty comfortable and modern. Drivers will appreciate the luxurious leather/heated seats, providing drivers with unmatched comfort as they're looking to escape the cold. The power moonroof will allow that fresh air to flood into your cabin, while the six-speaker sound system means you can still enjoy your favorite jams. Sure, the technology trails the recent-year models by a considerable margin, but it's not like you and your passengers will be devoid of any entertainment as you're traveling to your next destination.
Finally, the 60/40 split-folding second-row seats will allow drivers to truly take advantage of the Ford Explorer's incredible abundance of cargo space. That way, if you are preparing for any weekend adventures, your used SUV will be more-than-prepared.
If you happen to come across a used early-2000s Ford Explorer, you shouldn't expect your impending purchase to break the bank. Rather, you should be able to fetch a deal that's south of $3,000.
Mid-2000s Lexus ES
We're sure you didn't approach this list thinking that you'd be able to afford a Lexus. Fortunately, it's plenty realistic if you opt for a model that's pushing its tenth birthday.
Of course, as we mentioned earlier, age is but a number, and it shouldn't have much of an influence over your targeted used sedan. Lexus has always been known for its dependability, and that's certainly the case with the mid-2000s Lexus ES. The vehicle has consistently been lauded for its long-lasting reliability and assuming the vehicle's history report comes back with positive news you shouldn't have any concerns about this particular car.
Considering the vehicle's smaller stature, the accompanying 3.3-liter V6 engine is still plenty capable of delivering a whole lot of muscle. This system promises up to 225 horsepower and 240 pound-feet of torque, a pair of numbers that shouldn't be all that reduced due to age. The same sentiment goes for the 29-mile-per-gallon highway fuel efficiency, and this will provide customers with even more opportunities to save some cash.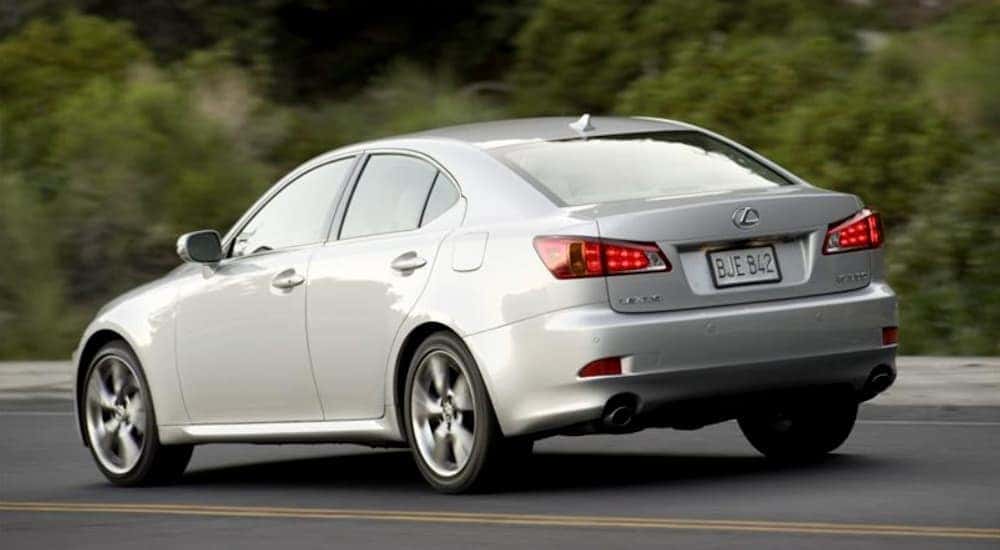 Plus, despite the rising age, the vehicle is still plenty stylish. The aluminum alloy wheels will catch the attention of your fellow drivers, while the leather seat trim and leather shift knob add an air of luxury to the ride. Add in the long list of safety functions, and you're looking at one of the most modern "old" vehicles on the market.
If you can get your hands on this particular version of the Lexus ES, you shouldn't expect to pay a whole lot more than $5,000.
Early-2000s Ford Ranger
What about a pickup truck? The beloved Ford Ranger has recently made a comeback, but you can get ahead of the trend by opting for one of the nameplate's earlier models. For instance, if you're looking to save a whole lot of money on your next purchase, then an early-2000s Ford Ranger is seemingly the perfect choice!
The vehicle is equipped with a reliable 3.0-liter V6 engine While the accompanying power specs (around 150 horsepower and 180 pound-feet of torque) weren't especially impressive, the unit was capable of delivering a 23-mile-per-gallon highway fuel efficiency. Neither the power nor the fuel economy specs should really be reduced due to age, meaning you can still expect similar performance from your used Ford Ranger. Furthermore, when you consider the vehicle's relative hauling prowess, you should even be able to count on the Ranger as a worksite companion. We bet you weren't expecting to find a work truck that's priced below $10,000, were you?
Plus, the pickup is plenty modern for being a 15-year-old truck. The vehicle is equipped with a stereo and accompanying sound system, and the cloth seats provide a surprising amount of comfort. Of course, the pickup truck also features a long list of notable safety functions, assuring you'll be safe whether you're on the highway or on the work site.
Best of all, an early-2000s Ford Ranger is plenty affordable. Coming in south of $7,000, you're going to be hard pressed to find a better used pickup deal elsewhere.
Kings Ford
Now, we understand if you're wondering how many dealerships are really stocking this many used cars worth less than $10,000. Fortunately, if you live in the Cincinnati, Ohio area, you won't have to look any further than Kings Ford. The dealership offers a number of affordable used vehicles, providing options for customers on any type of budget. Of course, the dealership also has a number of affordable new vehicles, as well, meaning your options certainly won't be limited when you opt for this dealership.
Furthermore, customers can really expect one of the most convenient buying experiences in the area. The finance department eliminates your need to find financial backing from an institution, while the helpful sales team is looking to quickly get you through the entire process. While other buying-experiences can be a drag, you shouldn't expect any of these negatives from Kings Ford.
Plus, thanks to their flexible hours, you'll always have a chance to visit! So what's the hold-up? If you're ready to opt for a used car that's priced below $10,000, then head out to Kings Ford today and check out all of their options!