Used Ford F-150 for Sale
The Legendary Ford F-150
There is a very good reason that the Ford F-150 is the best-selling pickup truck of all time. They are time tested and have stood up well over the years. Not only do they consistently outperform the competition, but they also exceed the expectations of drivers around the world. Millions of these trucks have been sold, and millions are still on the road. If you find a used Ford F-150 for sale it will be, according to Motor Trend, the most popular used pickup truck in America, and behind only vehicles such as the Toyota Camry and Honda Civic, and well ahead of the Chevy Silverado.
Used Ford F-150s are so popular because new Ford F-150s are so popular. It is a simple case of Ford having some of the best automotive technology, regardless of the generation. However, if you are one to balk at the price tag on a brand new Ford F-150, read on to consider some of the benefits of owning a used Ford F-150. If you seem to find yourself in agreement with some of these points, head over to King's Ford in Cincinnati and see if we can put you in your very own used Ford F-150.
Obviously, the price is a major concern when purchasing a new vehicle, even if it is only new-to-you. Sometimes you don't want to shell out the big bucks for the brand new vehicle. Sometimes you don't think you can afford it. $50,000 vehicles are not in everyone's wheelhouse. We understand that very well, and so do the higher-ups at Ford. That is why we are authorized to sell used and certified pre-owned vehicles. These vehicles are greatly discounted and often have little to no real issues. Previous owners have just moved on to a newer model or a different vehicle.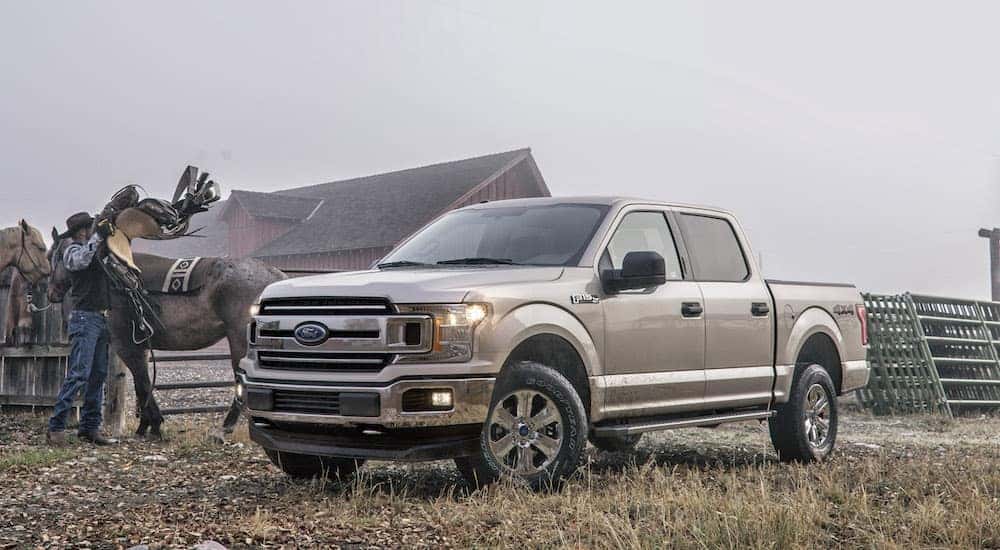 Certified Pre-Owned
Certified pre-owned vehicles go through an exhaustive 172 point inspection. That goes for all Ford vehicles, not just F-150s. This inspection checklist covers bumper to bumper, including engine, brakes, tires, chassis, interior, exterior and cargo bed. It covers the mechanical and electrical systems, as well as things like air conditioning and seatbelts. Basically, anything you can think of that needs inspecting, Ford will inspect it. If it is damaged or in any need of repair, it must be fixed before Ford will attach the "certified pre-owned" moniker to it.
Certified pre-owned Fords are basically as good as new. They come with a complete car history, including any minor accidents the vehicle was involved in. They are marginally more expensive than a car that doesn't have this peace of mind attached to it, but are far less expensive than a brand new vehicle. Certified pre-owned vehicles are a great option for those that want the reliability of a new vehicle without the hefty sticker.
The F Series History
The Ford F Series has seen thirteen different generations since its debut in 1948, along with dozens of other special editions. In each generation, automotive technology and safety features improve with growing technology. Since the 1990s, this automotive technology has grown at lightning speed. Safety and infotainment features that are now commonly included on base models hadn't even been invented just 20 years ago.
Ford introduces a new generation of the F-150 roughly every five years. These new generations will include the latest technology and engineering innovations, as well as some cosmetic or aesthetic adjustments. Since Ford does not waste time and money by putting out new generations but every five years or so, the F-150 will stay largely unchanged from one year model to a next until the new generation is unveiled.
What this means is that the newest technology in most Ford F-150s will be the same technology that you can get in a model year from 3-4 years ago. The most recent generation of the F-150 was introduced in 2015, so the last four model years of the F-150 will all look strikingly similar. If you are looking for the latest safety features, infotainment and engineering, going with a certified pre-owned model from, say, 2016, will afford you much of what you will find in and on a 2019 model but will cost thousands of dollars less. Going this route is a great way to experience the best of what the Ford F-150 has to offer without paying the MSRP on a brand new model.
When To Look For A Used Ford F-150 For Sale

Some people are looking to get a used truck as a second vehicle or for a child turning 16. Unless you have money to burn, buying a brand new vehicle as a second vehicle is a bit unnecessary. If you are not using it every day, you are not getting the most out of your investment. You are literally leaving money parked in your driveway.
As far as new drivers are concerned, it is no secret that teenagers are not the best drivers in the world, for the most part. Sure, there are exceptions, but the majority of new drivers have mistakes just waiting for them down the road, literally and figuratively. Buying your new driver a used vehicle is a sound financial decision, as a new driver is bound to have a fender bender or put the wrong kind of gasoline in the tank. These simple mistakes can be financially disastrous, especially if you have made a heavy investment into a brand new vehicle.
If your young one is turning 16 and you are looking at used cars, consider a used Ford F-150. They are large, powerful and sturdy. Any accident that a teenager is involved in will likely be more manageable in a big, strong pickup truck. Ford also has loads of standard and available safety features that can help your young driver avoid any potential accidents. If you opt for a newer generation used Ford F-150, you will be more likely to have access to these incredible safety features.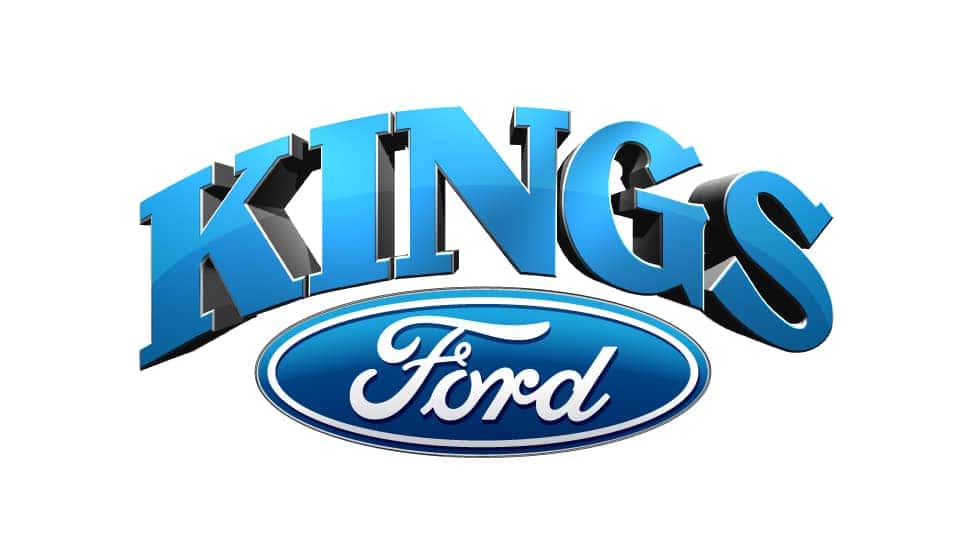 Why King's Ford?
At King's Ford in Cincinnati, we know all about the value of the Ford F-150, whether new, used or certified pre-owned. We know that they are incredibly strong and durable. We know that they have strong engines, capable of towing and hauling massive loads. We know they have comfortable, spacious interiors, chock full of the latest in safety and infotainment engineering. We know all this, because of the millions of Ford F-150s sold, it feels as if about half of them have come through our lot.
So, it goes without saying that our sales staff knows all about these best-selling trucks, and all the generations it has produced. They know the ins and outs of the engine performances, the safety features, the towing and hauling capabilities, and the finely furnished interiors. They will be happy to show you around any new or used F-150s, and help you figure out which one is the right fit for you. We also have a top-notch finance department that can help you through the sometimes tricky process of financing a new car. We can help you out with applying for a loan, and we can even see if you qualify for certain discounts and rebates. Our service technicians can help you set up a maintenance schedule, so your used Ford F-150 performs like new for years to come.
Check out our online inventory, for all new and used vehicles. We will see you soon!