The Fun Choice
If you want to feel strong, fast, and powerful next summer, the new Mustang Shelby GT500 would be the simplest way to do it. Being advertised as the most powerful production Ford has ever made, it's no surprise that it will be the fastest Mustang to date. Under the hood will be a 5.2L V8 engine connected to the transmission with a dual-clutch. The ride will be smooth thanks to a MagneRide active dampening system, and the exhaust note is shaping up to be the wonderful tune we all appreciate. These are the facts that have been confirmed, so we might need to look back at previous models to get a better idea of what to expect.
If history is anything to go on, we can expect the new Shelby to have a lot in common with last years 350R. The 2019 Shelby GT350R model had a six-speed manual transmission, 19-inch wheels, and room for four people. It got up to 526 hp and 429 lb-ft of torque. Another thing to consider about this vehicle is that you won't be paying for it with pocket change. The 2018 model (with a much smaller engine) was advertised at over $59K, so most of us will need to make a trip to the financing department if we want to get this beast in our garage. If you get one of these vehicles in your garage, you'll officially convert your space from a simple garage into a smile factory.
SUVs for You and Your Family
There is undoubtedly a subsection of people out there that like to plan for the future but don't plan on purchasing a five-hundred horsepower beast of a machine. If in the upcoming year you just need a vehicle to get the family to appointments, then Ford has already announced two perfect vehicles for you to choose between. The upcoming Escape will provide you with a comfortable, efficient ride with all of the tech you appreciate to protect and keep your family entertained. The Explorer was created to take you on any adventure from camping to a trip to the office without sacrificing power or space.
The 2020 Ford Explorer starts at $36,675 and can seat up to seven of your closest friends or your family. It has up to 87.8 cu.ft. of cargo space when the back seats are folded down. Some key highlights of this new model is Towing and Trailer Sway Control, rear-wheel drive, and a four-wheel drive Terrain Management System.

All the details about the 2020 Escape have not been released yet, but Ford has managed to tease us with some of the key details. The new model will have the option of a hybrid or plug-in hybrid powertrain, with a 2.5L iVCT engine. The gas engines available on this model are a 1.5L EcoBoost and a 2.0L EcoBoost with start-stop technology. Other features include Evasive Steering Assist, a rearview camera, Pre-Collision Assist with automatic emergency braking, a head-up display, and Ford's SYNC 3 system.
Thankfully for the 2020 lineup, Ford has announced two great (and sensible) SUVs that are perfect for the entire family or the solo adventurer. Ford's new Escape and Explorer are advertised as the trifecta of style, comfort, and fun. The Escape is shaping up to have all of the modern technology that you've come to expect from a proper car while the Explorer is great for the outdoor enthusiast or adventurer. If you're looking for an awesome upgrade next year and need to start planning now, the Escape and the Explorer are honorable vehicles that will serve you for many years to come.
Power, Utility, and Towing Potential
Americans love their trucks, and we're no exception. As stated, Ford has two new models to look forward too. The elusive Bronco and the reliable Super Duty. While Ford has some stats about the Super Duty, the Bronco has been kept on the hush-hush. If the Bronco's of the past are anything to go on, we can expect another edition of the truck that everyone grew up eyeballing. We want great ground clearance, plenty of cargo space, a removable bed cap would be a great option, and a powerful eight-cylinder engine is at the top of our list. Whether you tend to cruise on the highway or go mudding with the best of them, the Bronco has a large reputation to live up to. Thankfully, Ford is no stranger to creating legends.
For the consumer that needs their plans to be a little bit more concrete, they can rely on the upcoming Super Duty. This is the vehicle that will get the job done. Ford knew what engines consumers wanted to see in this truck, and they provided the best. The first engine choice is a 7.3L V8 gas-powered engine while the second choice is a 6.7L Power Stroke Turbo Diesel engine so now you'll be able to tow what you need to without sacrificing power elsewhere.

An eight-speed transmission would probably provide a smooth ride, correct? Well, Ford decided that you deserved the option of a ten-speed transmission on their 2020 Super Duty models instead. Other features that the Super Duty models offer are Pro-Trailer Backup Assist, Pre-Collision Assist with automatic emergency braking, a 360-degree camera, and 4G LTE Wi-Fi that can accommodate ten devices.
If you're adding a dump-truck attachment or just towing your boat across the state, all of you passengers will be comfortable and the driver will cruise with a sense of confidence. If you need a truck without compromise, plan on picking up the Ford Super Duty next year.
While not a truck, another great option designed for power and utility from Ford is the new Transit. While mostly designed for commercial use, the Transit is a great van that you can get a lot of utility out of. Whereas previous models did not have any additional seating, the new edition allows you to throw three more seats right behind the two seats that have been standard all of these years. You'll still have plenty of space to store cargo, but potential purchases should run all of their options to determine what is best for them. For comfort, the Escape takes the cake. For utility, the Transit is unmatched.
2020: The year of the Ford?
Some like them sporty, some like them functional. Others prefer fuel efficiency, and some just need something affordable. Regardless of your needs or desires, preferences, or budget, Ford is providing you with your next car in their 2020 lineup.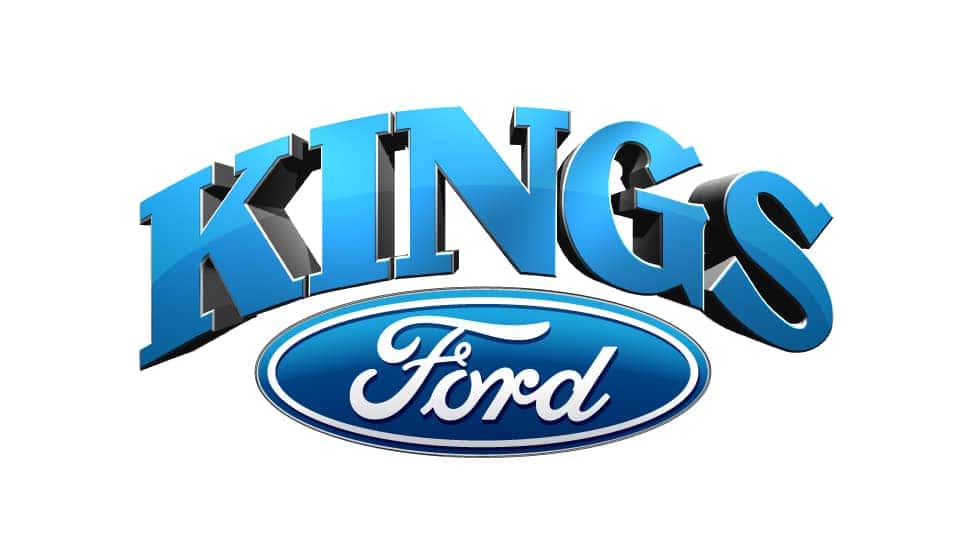 Visit us at King's Ford!
When it comes time to purchase your next new (or used) Ford model, visit us in Cincinnati, Ohio. This is an exciting time as new models are rolling off of every manufacturer's assembly line, so everyone here will be watching and waiting for all kinds of new features, models, and announcements. We strive to be the best dealership around so you can rest easy knowing our sales team, service department, and financing department are all on your side. We work hard to provide you with great deals so that you can get the vehicle of your dreams.