Ford Cincinnati
Choosing the right car, truck, or SUV is all about figuring out what you need and narrowing down your options until you find the vehicle with the perfect combination of attributes to meet all of your requirements. At the same time, choosing the right dealership is about picking a business that will put your needs first, help you find a model that checks all of your boxes, and offer you support for years to come. When looking for the right vehicle to drive in southern Ohio, it is pretty easy to decide on a Ford. Cincinnati is the perfect place to live, work, and play with a Ford vehicle. But you will still need to decide on the right dealer.
Here at Kings Ford, we believe not only in the quality of our vehicles but in the importance of our role as a dealership here in Cincinnati. We know that you have a lot of options available to you when looking for a dealer, which is why we work so hard to show you how important you are to us as our customer. It is important to us to provide you with the best selection of Fords in Cincinnati, while also operating in a way that gives back to this amazing city of ours. Come visit us at Kings Ford and discover how easy it can be to shop for your next vehicle at a dealership that takes pride in being a part of Cincinnati.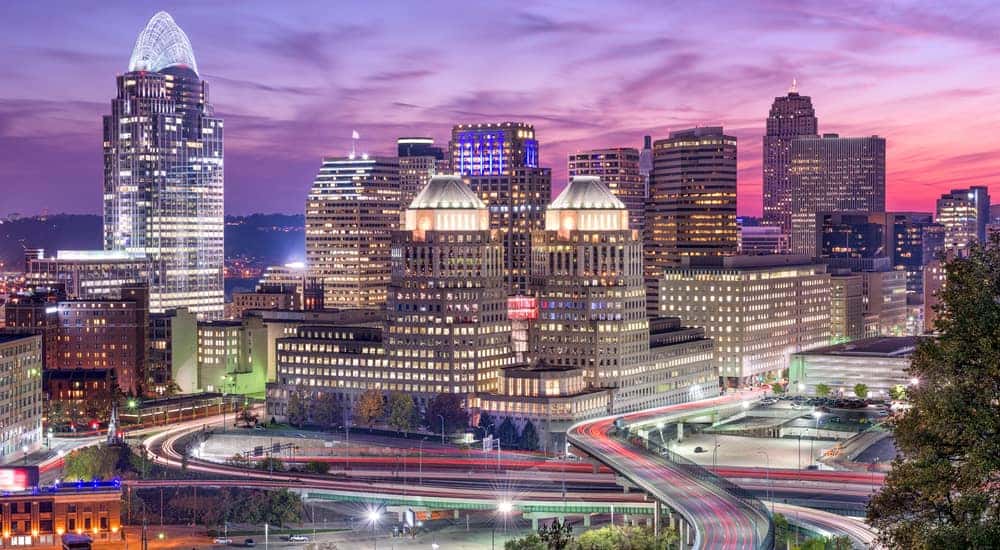 Amazing Ford Vehicles
Choosing the right Ford in Cincinnati is all about having options. Whether you have already narrowed down what you are looking for or whether you are just starting your search, the more options you have, the better your chances of finding just what you need. This is why we have such a large selection of fantastic vehicles for you to choose from.
We offer terrific brand-new Ford models in a wide range of colors, types, and trim levels, so you can find just what you need. And if a new option is not right for you, our selection of used vehicles allows us to work with all of our customers to help you find exactly what you need in a vehicle. Finally, our carefully chosen selection of Certified Pre-Owned vehicles means we can meet you in the middle, between new and used vehicles, to offer cars in fantastic condition at lower-than-new prices. For us, working with our customers here in Cincinnati and the surrounding area starts with giving you the options and selection you deserve.
Expert Financing Help
Of course, our selection of Fords in Cincinnati is only the beginning; to us, being a part of this community means working with as many of our customers as possible. Our large selection of vehicles at a wide range of prices is part of that––but so too is our financing department. We understand that for many people, financing can be a major worry and is often something people dread when shopping for a vehicle.
That is why we work so hard to take as much worry and concern out of the process as possible. Our financing experts have seen just about every kind of financial situation imaginable, and they are friendly and compassionate. We are customers ourselves at a wide range of local businesses, so we ensure that we treat all of our customers exactly as we would like to be treated when taking our business to a company. No matter what questions or concerns you might have about buying a car, we are here to help.

Support with Service and Parts
Here at Kings Ford, our support for you does not end when you drive away in your new or pre-owned vehicle. With our certified service center and factory parts department, we are here to provide you with help regarding service, maintenance, and repairs for years to come. We want to ensure that you are happy with your vehicle for a long time, which is why we make sure that we are always available to turn to if anything is needed.
Here for You in Cincinnati
At Kings Ford, we are conveniently located for you between US-71 and Route 22, just off Fields Ertel Rd in the Kings Auto Mall. We are easy to get to from all around Cincinnati; if you are coming from:
Dayton – Simply hop on I-75 and head south toward Cincinnati. Take exit 24 for OH-129 W, and then turn left onto Liberty Way. After a few minutes, turn right onto Butler Warren Rd and head south until you reach Fields Ertel Rd. Turn left onto Fields Ertel Rd and go a couple of miles, then turn left onto Kings Auto Mall Rd and you will find us on your right.
Hamilton – Use OH-129 E to head toward Wetherington. Take exit 25A to get off and then get onto Liberty Way heading east about another mile. Turn right onto Butler Warren Rd and go south until you reach Fields Ertel Rd and turn left. Go east on Fields Ertel Rd a few minutes, then turn left onto Kings Auto Mall Rd and we are on your right.
Lexington, KY – Get onto I-75 and head north toward Cincinnati. Once you cross the river, stay to the right to get onto I-71, which will bring you northeast toward us. Take exit 19 for Mason Rd and turn left, then a moment later turn right onto Fields Ertel Rd. After another moment, turn left onto Kings Auto Mall Rd; we are on your right.
Some of Our Favorite Cincinnati Parks
There is no denying that Cincinnati is one of the most beautiful places to live in the US. While we certainly love the city itself, sometimes we want to surround ourselves with a bit of nature and get away from it all. We asked around the dealership, and here are a few of our favorite parks for a picnic or just a nice stroll.
Cincinnati Nature Center – Located in Rowe Woods in Milford, just east of Cincinnati, the Cincinnati Nature Center is an absolutely gorgeous destination. This is one of our favorite spots on a day off, to embrace the beauty of the area and get outside for a long walk. They also have scheduled events and programs that are great for kids of all ages. You can find the Cincinnati Nature Center on Tealtown Rd in Milford.
Smale Riverfront Park – One of our favorite destinations a bit closer to home, Smale Riverfront Park is a truly special green space in Cincinnati. Located along the riverfront between Great American Ball Park and Paul Brown Stadium, the Smale Riverfront Park hosts more than 100 events throughout the year and offers a fantastic destination for walking even when you have nothing planned. You can find this park at West Mehring Way in downtown Cincinnati.
Washington Park – Although we have no problem with a simple park that is a great place for a stroll, Washington Park is something special. This beautiful green space here in Cincinnati has a children's playground, an interactive water park, a dog park, and so much more. Not to mention the "Porch," which features a wide selection of beverages for you to choose from, including soda, beer, and liquor. You will find Washington Park at 1230 Elm St in downtown Cincinnati.
Visit Kings Ford Today!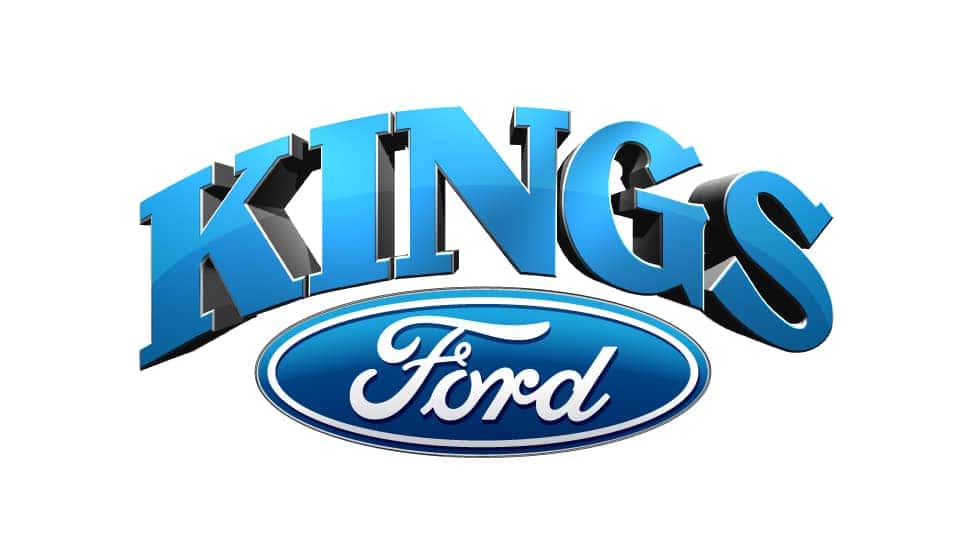 Did we leave off your favorite park, or do you have questions about the best Ford to choose for Cincinnati? Call or visit us at Kings Ford today to tell us about your favorite spot to get away from it all, and we will help you find the perfect vehicle with everything you need.