Ford Cincinnati
As we ease our way into 2018, it's hard to debate the strength of model year offerings being served up by nearly every automaker. Regardless of the segment that you focus upon, there is no shortage of options being presented to you. While the strength of offerings can inspire greater brand loyalty, the compelling variety could provide countless reasons for some car buyers to consider a change.
Regardless of which group you consider yourself a part of, there's little point in arguing the enduring appeal of Ford. Ever pushing us to 'Go Further', Ford's offerings embody the desire to explore everything that the road has to offer; and 2018 offerings are no different. From their celebrated refresh of the iconic F-150 to innovative, eco-friendly options like the C-Max, Ford has something for everyone.
For Cincy drivers interested in exploring Ford Cincinnati provides the ideal destination, in Kings Ford. Offering the widest selection of new, pre-owned and certified inventory, Kings Ford can help you to experience everything that Ford has to offer. But more than that, we can help you experience a most positive, stress-free, and satisfying car-buying experience.
Why Kings Ford?Special OffersNew Inventory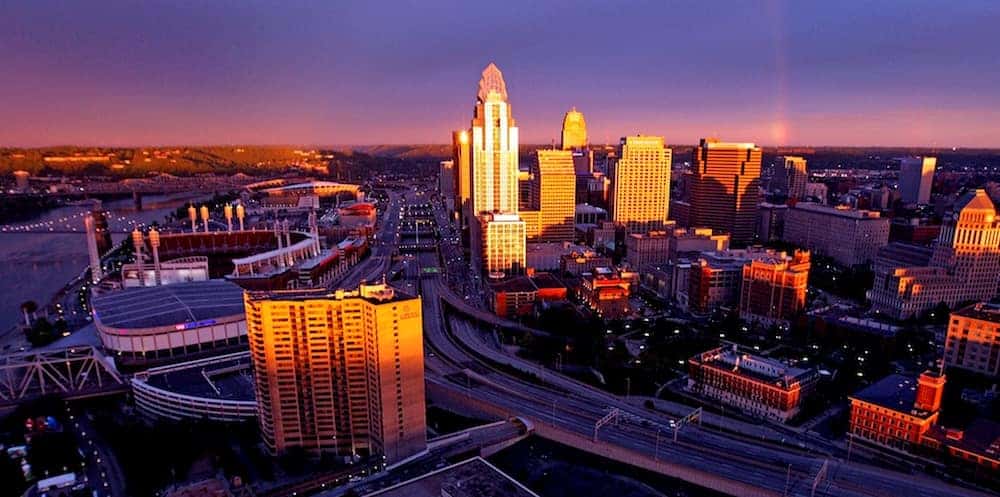 New Inventory
What are you most interested in: cars, crossovers & SUVs, hybrids & EVs, trucks? No matter what you're looking for in your next vehicle, no matter your budget or your lifestyle, Ford's 2018 lineup has you covered.
Ford's diverse car offerings are kicked off the fun, funky and accessibly priced 2018 Fiesta along with the sporty functionality of the wagon-styled Focus. Throw in the four-door sedan styling of the Fusion and Taurus and there's plenty to choose from. For example, those with an eye to sustainability might consider the hybrid variants of the Fusion and Focus. While those who prefer their cars fast and iconic might prefer to explore our inventory of Mustang.
Crossover & SUV enthusiasts have an immense selection to choose from. Ranging from the affordable Ecosport to the endless configurations of the luxury-inspired Expedition, each of Ford's models provide a unique blend of style, performance, versatility, and technology.
And of course, no discussion of Ford's offerings would be complete without mentioning the iconic Ford F-Series. More than just the best-selling trucks of all time, the F-Series outsells every vehicle on the planet, outperforming most every one in terms of power, versatility, and capability.
Pre-Owned Inventory
For those interested in exploring pre-owned inventory, we have dozens of vehicles to choose from (including a variety of makes and models). Explore our online inventory and find that each vehicle's profile includes the option of pulling up a CarFAX vehicle report, allowing you to proceed with confidence.
Certified Pre-Owned
For those interested in pre-owned vehicles but in need of added assurance, Ford's Certified Pre-Owned Program is well worth exploring. What does Certified Pre-Owned mean? Well, its a means by which certain well-qualified vehicles can be distinguished from other used inventory.
There are several criteria that a pre-owned vehicle must meet to earn CPO status. This includes having a clean vehicles history report, being no more than six years old, and having less than 80,000 miles on the odometer. Each vehicle must then undergo a rigid 172-point inspection, to ensure that the vehicle meets factory standards. Any parts, or major operating systems, that don't are then refurbished, repaired or replaced to ensure that the vehicle meets automaker specifications.
In addition to the assurance of reliability, prospective buyers receive a number of perks, as well as extended warranties (backed by both the dealership, and Ford Motor Company). Perks include 24-Hour Roadside Assistance and Rental Car Reimbursement. The warranties include a Limited Powertrain Warranty for 7-years or 100,000-miles (whichever comes first) and a Comprehensive Warranty for 12-months or 12,000-miles (whichever comes first).
As an authorized Ford CPO dealership, we take great pride in being able to offer such valuable vehicles, in addition to our New and Used inventory.
Kings Ford Pricing
It's your business if you want to pay more. It's our business, to make sure you can pay less. Whether by specials offered solely by Kings Ford, or making sure that you're aware of manufacturer, regional or miscellaneous specials being offered, we're here to make sure that no stone goes unturned, to offer you the best price possible. Contact us today, to learn more about how we can get you the best possible pricing on your next vehicle.
Finance & Trade-In
Our team is here to help you every step along the way, but we also recognize that car buying can be a major drain on more than just your finances. It can be a drain on your time. Out of respect for the countless demands on your valuable time, Kings Ford prides itself on making many of our services available online.
Need to apply for financing? Value a trade-in? Here at kingsfordinc.com, we want our customers to enjoy all parts of the car-buying process on their time, and on their terms. This begins with the online tools we make available to help minimize any demands on your time.
Parts & Service
Of course, there's more to it than just 'car-buying'. At Kings Ford, we recognize the importance of stress-free 'car-owning'. With our certified team of technicians, we offer a wide range of scheduled and preventative maintenance, as well as repair. No matter your needs, we can help you to get the most out of your vehicle.
Experience the Difference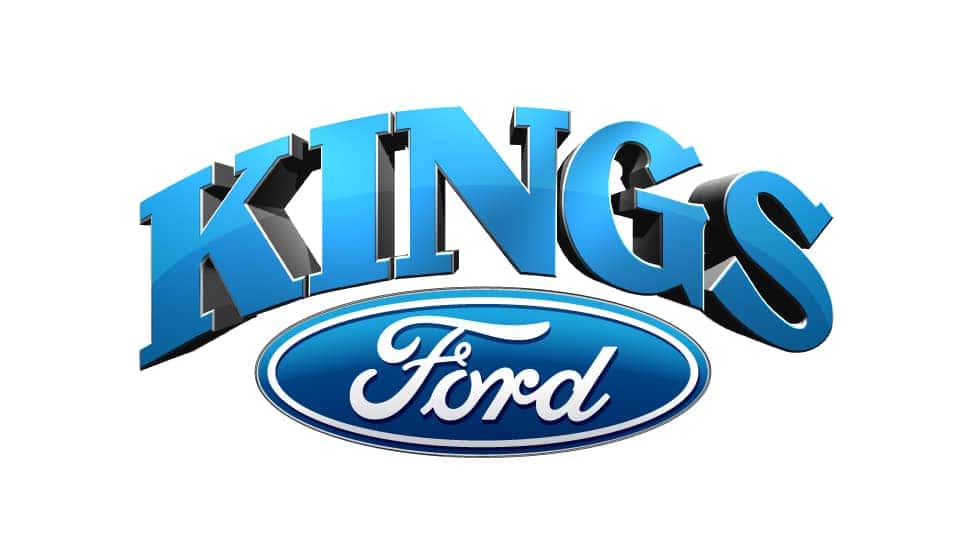 From the superior level of communication offered by our dedicated sales team to the steps we take to make car buying more efficient, we are dedicated to creating a superior experience for all of our customers. With over 93% of cars.com recommending Kings Ford as a dealership worth doing business with, we hope that you'll give us the opportunity to add you as another satisfied customer.