Kings Ford FordPass Rewards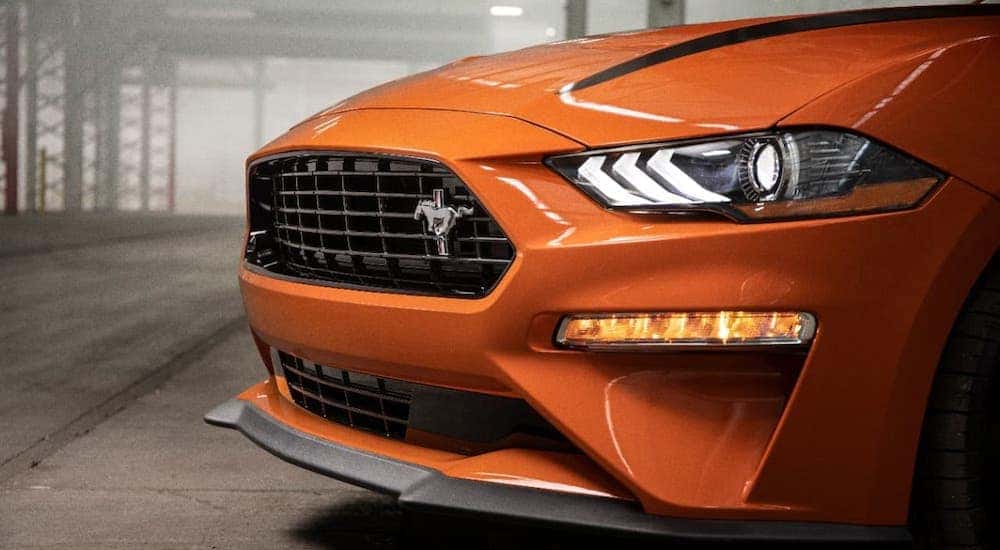 Here at Kings Ford, we are always looking for ways to put your needs first and ensure you get the best vehicles and the best service possible. One of the ways we can do that is through our Kings Ford FordPass Rewards Program, which is part of the nationwide FordPass Rewards system. This allows you to accrue points simply by buying and taking proper care of your vehicle and then use those points for all sorts of different rewards. Here is a quick overview of how the program works and what it can do for you.
What is the FordPass Rewards Program?
Our Kings Ford FordPass Rewards is part of Ford's FordPass Rewards program, which has replaced the older Owner Advantage Rewards program to bring you even greater value. The idea behind it is simple: buy a vehicle, take good care of it, and then get rewarded. With this program, it is easier than ever before to stick to your vehicle's maintenance and service schedule and save money in the long run.
How Do I Earn Points?
There are a number of ways that you can earn points within the Kings Ford FordPass Rewards program, like purchasing Motorcraft and Omnicraft parts, as well as getting service for your vehicle at our service department. You can also earn points through the following methods:
Purchasing or leasing a new Ford vehicle from us at Kings Ford
Purchasing a qualifying Ford Certified Pre-Owned vehicle from us at Kings Ford
Activating and maintaining your FordPass Connect account
Joining FordPass Rewards within 60 days of your vehicle purchase
There are many other ways to earn more points, including setting us as your preferred dealer and watching select videos about Ford vehicles. You can see just how simple it really is: buy your vehicle, take care of your vehicle, and earn points.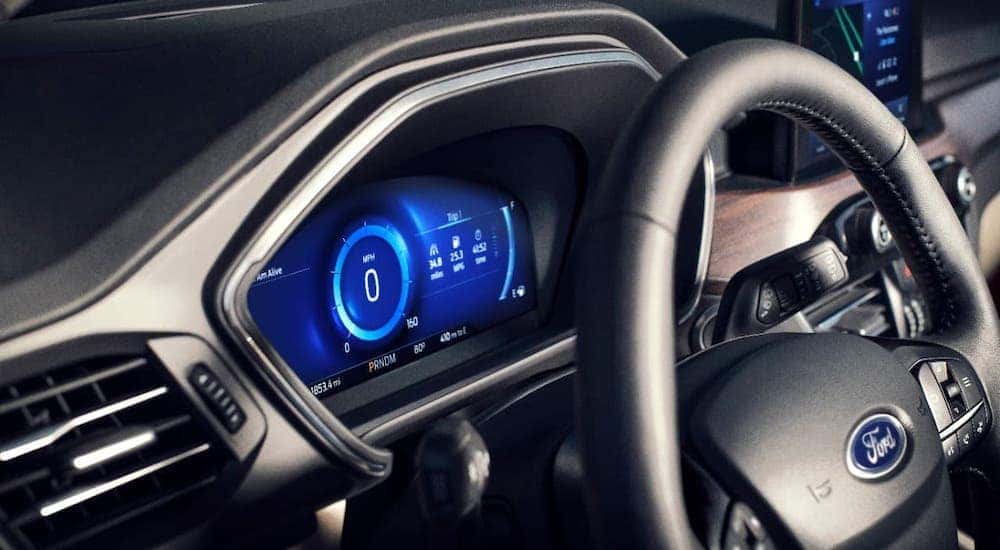 What are the Benefits of Signing Up?
The benefits of joining the Kings Ford FordPass Rewards program are significant; they help you get free service and can even reduce the cost of your next vehicle. You can use your rewards points toward specific service appointments at our service center––specifically your 7,500-mile service, 15,000-mile service, and 22,500-mile service. Each of these appointments includes an oil and filter change, tire rotation, and a multi-point inspection to make sure your vehicle is in great shape.
You can also use your points toward the purchase of other maintenance and service, original factory parts, and other eligible redemption opportunities. In some cases, you can even use your points as a discount toward purchasing your next vehicle with us at Kings Ford. And since purchasing a vehicle gives you points, membership in the FordPass Rewards program continues to benefit you for years to come.
Do I Need a Ford Vehicle?
No, you do not actually need to own a Ford vehicle to earn points as part of the FordPass Rewards program. Purchasing Motorcraft and Omnicraft parts, as well as getting service at our service center, can earn you points if you sign up for the program, even if you do not have a Ford vehicle. The points and rewards are tied to your account, not a specific car, truck, or SUV––so no matter what you drive, you may be able to start earning points right away.
How Do I Sign Up?
Signing up for the FordPass Rewards program is incredibly easy: all you have to do is create an account on the Ford owner website or download the FordPass app and get started on it right now. You can use the app to keep track of your points and see when your next scheduled service is coming up, as well as explore more benefits and opportunities that membership in the FordPass Rewards program offers you.
Kings Ford Rewards You
Here at Kings Ford, we work hard every day to make sure you are as happy as possible with your vehicle. The FordPass Rewards program is just one of many ways that we do that by making it easy for you to take care of your vehicle and offering you rewards for doing so. You need a vehicle, and you need to take care of it anyway, so you might as well be rewarded for it and save some money while you are at it. Call or come visit us at Kings Ford today in Cincinnati, OH, to learn more and find out how the FordPass Rewards program can work for you.
Earn FordPass Rewards points with each and every dollar you spend in the Service Department of any Ford Dealership. Ford Motor Company wants to reward your patronage with points that vary anywhere from $3 to $57 for individual menu services you elect directly from Kings Ford's routine maintenance menu. Part of the benefit of owning a Ford vehicle is purchasing cutting-edge ownership technology at reasonable expense. Because FordPass unlocks many of the tech benefits your vehicle has to offer (e.g., Vehicle Locate is a popular feature offered on my models), Ford wants to incentivize and reward you for exploring your ownership experience's full potential. Enroll today by clicking here!

– Joe Ring