Ford Courtesy Transportation Program
The Ford Courtesy Transportation Program At King's Ford!
When it comes to a satisfying car buying experience, three considerations are universally appreciable. The first is a great price, the second is an assurance of dependability, and the third is a trustworthy dealership deserving of your business. At Kings Ford, we're proud of the reputation of integrity that we've built in and around the greater-Cincinnati area. But it's the opportunity to provide accessibly-priced, reliable vehicles that fit the unique demands of every budget and lifestyle that really puts a smile on our face, and for many Kings Ford customers, the Ford Courtesy Transportation Program is a huge part of that.

Why Kings Ford?Kings Ford FCTP Inventory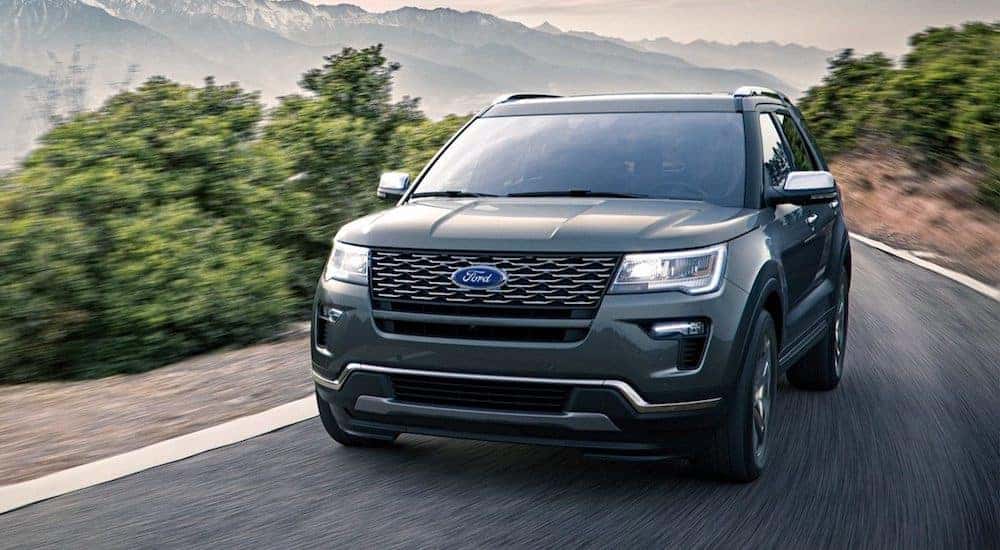 What is the Ford Courtesy Transportation Program?
For those of you unfamiliar with the Ford Courtesy Transportation Program (FCTP), it allows our customers to purchase former Kings Ford courtesy vehicles. These are late-model dealer- owned cars, trucks, and SUVs that we had previously loaned to our customers while their vehicles were in our possession for scheduled service. Each one has been cared for and maintained by our Kings Ford service department, ensuring that they meet our high standards of excellence.
When it comes to high standards, these vehicles have to meet more than just our own. For a vehicle to be offered under the FCTP banner, it needs to meet the exact standards upheld by the Ford Motor Company. By meeting these stringent standards, we're able to offer each FCTP vehicle with valuable incentives that make them even more worthwhile investments.
What are the Benefits of the Ford Courtesy Transportation Program?
Mileage Restrictions
For a courtesy vehicle to earn FCTP status, it must offer the value of low, controlled mileage. Being courtesy vehicles that had previously been offered as temporary loans, we're able to offer exactly that. FCTP vehicles are normally restricted to 2,000 miles.
Ford Protect PremiumCARE Service Plan
Good for 42-months or 42,000-miles, the Ford Protect PremiumCARE Service Plan covers over 1000 different components in the event of repair or specialized service. This includes components of the engine, transmission, drivetrain, steering, brakes, suspension, A/C, electrical, emissions, audio, safety components, and more.
Ford (and King's Ford) Quality
We take immense pride in being part of the Ford Motor Company family. From our ability to offer the best-selling trucks in the world, to iconic performance vehicles like the Mustang, to one of the most diverse selections of crossovers and SUVs out there, the Ford lineup is overflowing with value worth exploring.
At Kings Ford, we're dedicated to finding the perfect vehicle to fit the unique demands of every lifestyle and every budget. And while Ford's comprehensive lineup rests at the heart of what makes this possible, our ability to offer such service is also a testament to Kings Ford's dedicated team of skilled professionals.
From the relaxed, customer-centric buying experience created by our knowledgable sales team to the helpful insights offered by our finance professionals, we take whatever steps are necessary to help simplify the buying process. Here at Kings Ford, we believe that it's equally important to be there for our customers through the life of your vehicle. Enter our team of Ford- certified technicians, ready to be of service for any scheduled maintenance and repair needs that may arise.
Whether you're looking to buy new, pre-owned, Certified Pre-Owned, or choose from our FCTP inventory, the partnership of Ford and Kings Ford is bound to turn you into another satisfied customer.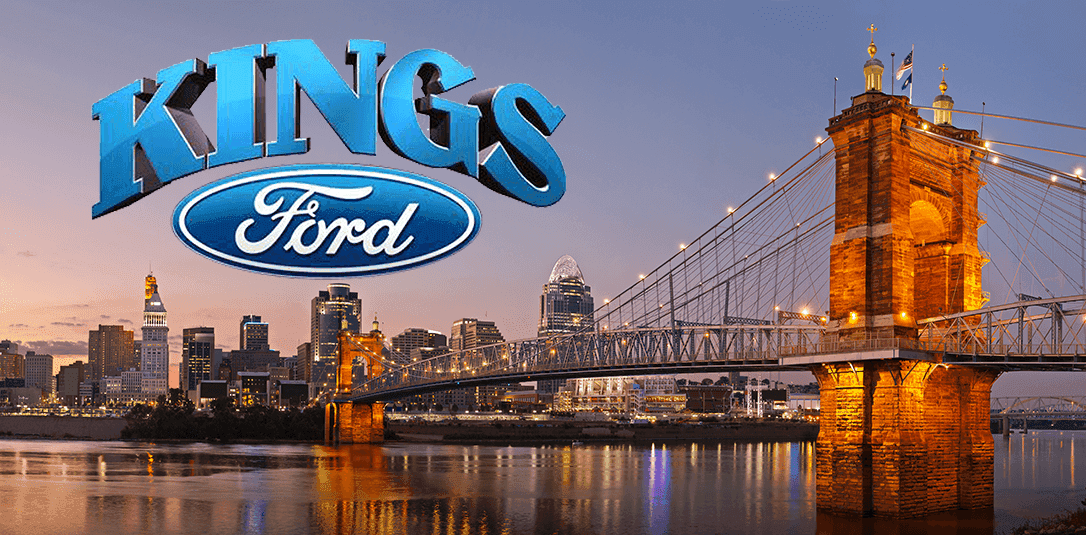 Is an FCTP Car, Truck, or SUV Right for You?
If you're considering the purchase of a pre-owned vehicle from Kings Ford, you might want to consider our FCTP offerings. Not only do they deliver the appreciable built-in value offered by any of our pre-owned vehicles, but you gain the added assurance of knowing these Ford cars, trucks, and SUVs were dealer-owned. No more guess-work as to previous ownership and quality of care, no more leaps of faith when it comes to the accuracy of documented maintenance history. With our FCTP inventory, you truly do get the best of both worlds – and the most transparent buying experience one could hope for.
Ultimately, the decision is yours. If you're interested in taking a look at our FCTP inventory, to see if it's the right choice for you, visit Kings Ford today. As always, you can find us right here at 9555 Kings Auto Mall Road in Cincinnati.