What to Expect from a Ford Pre-owned Certified Vehicle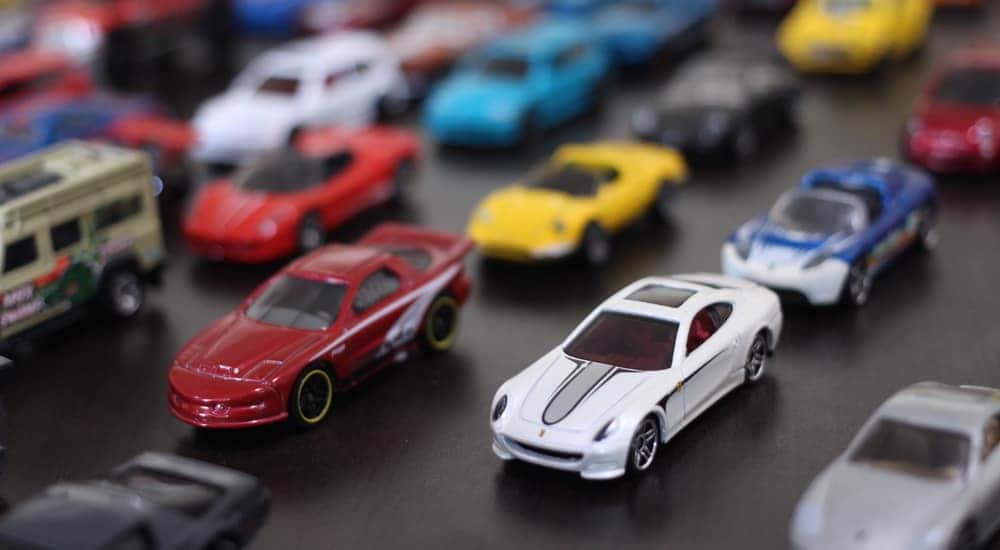 Finding a used car can be both a blessing and a risk it the same time. On one hand, it can be easier to find an affordable car if you have a specific budget to keep in mind. More than that, many pre-owned vehicles still have hundreds of thousands of miles left to go before needing any major upgrades or maintenance.
Unfortunately, buying a typical used car can also be potentially disastrous if you don't know what you are really buying. Cars sold on lots or by owners may have hidden issues you don't discover until after the fact. Even a car that looks promising on the outside and drives okay can quickly develop a problem if hidden issues aren't addressed quickly.
If you are in the market for a pre-owned Ford, there is a better option. Ford's pre-owned certification program checks and maintains many used Ford models so customers can rest assured that the vehicle they purchase is up to Ford's exacting standards. Buying a certified pre-owned vehicle will give you the type of coverage you would get with a new car while saving some extra money at the same time
The Usual Process
Under normal circumstances, buying a good pre-owned vehicle requires a lot of time and research on your part. Without any personal experience with the car or a thorough look over, you are left taking the word of the seller or dealership without additional information. To get this information, you either have to research online for the car's reported history or take it to a mechanic on your own dime.
Access to the information you need to make the best choice is another important part. Even with online car history sites, important events and information aren't always included. If the owner fails to provide all the detailed information or insurance companies don't accurately report the history, you might not get the whole picture of the vehicle you want to buy.
All of this is in addition to the normal car search. Finding the right make/model, year, and price from the available inventory is challenging enough. Dealing with the extra stress and frustration of vetting a potential car will only make the process unnecessarily longer.
If you happen to miss something important in your research or don't have all of the information, you might buy a car with more issues than you realize. Unknown problems means wasted time, money, and the greater potential for danger while operating the vehicle.
This is where the advantage of the Ford pre-owned Certification comes in.
Ford's Certification Process
The biggest difference between a pre-owned certified vehicle and a typical used car is the certification process. Typically, most used cars will only go through a basic checkup on a dealership lot. Most cars sold by the owner won't have any kind of checkup or certification unless the potential buyer requests to get the car checked out.
In comparison, the Ford certification process includes a 172 point checkup that will assess all previously owned Ford cars from top to bottom. Ford-certified mechanics look over the car's drivetrain, engine, brakes, and other systems to make sure there are no hidden and potentially costly issues before you buy the car.
If any issues are discovered, the mechanics will quickly replace the specific parts with stock Ford replacements. This means that you won't have to worry about any replacement parts or repair work failing to live up to the specific standards all Ford vehicles, used or new, have.
This will give you a piece of mind when looking for and purchasing a Ford pre-owned vehicle. It takes the guesswork and potential frustration out of the process so you know the car you are interested in is in excellent condition.
More than that, Ford certification also provides extra coverage for your vehicle in case of any unforeseen issues.
Extra Coverage and Warranties
One of the biggest issues with typical used vehicles is the lack of an existing warranty. Unlike most new cars with a limited two or three year, 100,000 mile or so warranty, used vehicles are likely to have an expired warranty if it's more than a few years old. Even if the car is running perfectly, the lack of coverage means that routine checkups and unforeseen issues will cost you more as time goes on.
With a Ford pre-owned certified vehicle, however, you will get a new limited comprehensive warranty that is good for 12 months or 12,000 miles. With this warranty, your vehicle will be covered for common repairs and part replacements just like a new purchase.
In addition to the comprehensive warranty, your certified pre-owned Ford will also have a seven-year, 100,000-mile powertrain warranty as well. This will cover any specific issues with the engine, transmission, and other systems/parts in the drivetrain itself.
Once again, with this coverage, you will get the benefit of certified Ford mechanics and replacement parts. If an issue does come up that needs fixing, you can rest assured that the work will be done right so it doesn't become a bigger problem in the future.
Taking Advantage of the Ford Certified Program Today
If you're interested in finding the perfect Ford covered by this certification process, the best place to start is Kings Ford. Our lot is full of great pre-owned options that have all gone through this certification process. When you buy a pre-owned Ford from our lot, you are getting great service, coverage, and expertise you won't find anywhere else.
Let our helpful, knowledgeable staff walk you through our available inventory to see which cars may fit your needs or wants. Once you find something you think might be the right fit, you can take a test drive to see how it feels in your hands. From start to finish, Kings Ford is dedicated to making the process of buying a car as easy as possible. We will provide and explain all the important information you need to make the right decision.
Call us, visit the rest of the site, or come on down to our dealership today.