We Make Things Affordable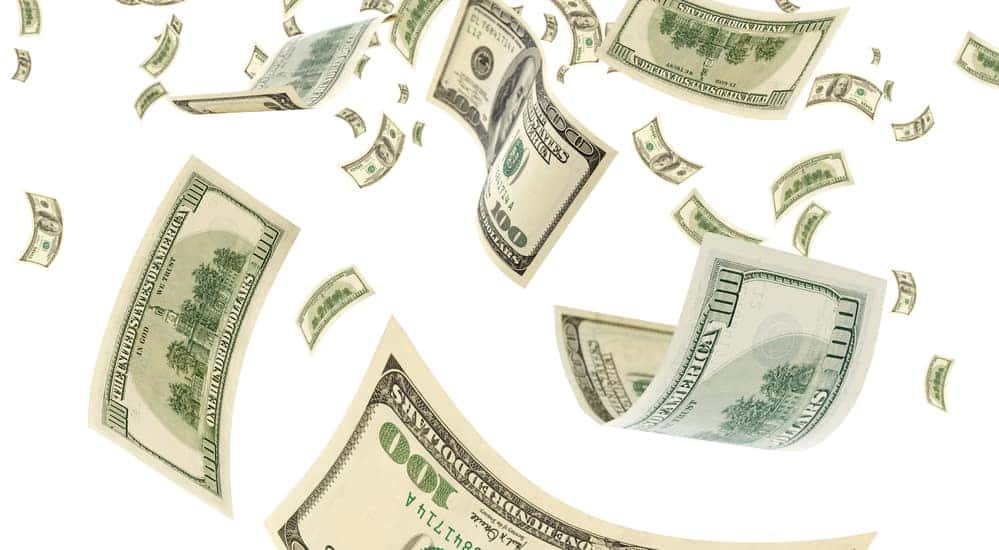 There are many Ford dealers in Ohio. If you threw a stone down the road, it would likely hit two or three dealerships before coming to a stop. With so many dealers, you may think that you can get the best, quality service from anyone. If you want the absolute best, however, you need to check out Kings Ford.
What makes us so special? Simply put, we have an astounding inventory, great staff, and a commitment to excellence. There are three areas of quality service we focus on: competitive prices, customer service, and community outreach. Compared to other Ford dealers, we address any and all customer needs without hesitation. When you come to Kings Ford, you'll get nothing but the best
Large Vehicle Inventory
Very few Ford dealerships in Ohio have the sheer amount of vehicles that we do at Kings Ford. From new and used cars, SUVs, trucks, and anything in between, we will have what you're looking for. We keep the latest models in stock so you can take a test drive anytime you want.
Looking for a used vehicle? Chances are, we will have what you need. Not only do we keep a plethora of used vehicles in stock, but we make sure each and every one is up to our exacting standards. From Ford's certified vehicles to our own inspection process, we put each used vehicle through its paces to make sure everything down to the smallest detail is working.
Where applicable, we also provide additional warranty coverage. When you buy one of our cars, you can rest assured you will be covered for a long time.
We Make Things Affordable
Affording a new car isn't easy. Unless you have the cold hard cash to buy a vehicle outright, you need to explore your options before making a purchase. With our financing center, we make this process a whole lot easier.
For one thing, our financing staff is top-notch. From exploring different financing options like automotive loans and payment plans, our staff will lay out everything in an easy-to-understand manner. When you sit down to discuss the numbers, you will know exactly how much the vehicle costs, what fees and taxes are included, and what your payment options look like.
More than that, we like to make things more affordable. Our deals and promotions are some of the best in Ohio. Every day, many of our vehicles are marked down so you can get the best price around. Talk with our helpful service staff or check out the rest of the website to see what deals we are currently running.
Ford itself will constantly introduce new deals on specific models throughout the year. These deals are common during certain times of the season such as the new year when models are in transition. Our helpful staff can let you know exactly when you should expect new deals to come up. You won't miss any important deals just because you aren't looking at the calendar each day of the week.
The savings we can pass along to you are more than just vehicle promotions and deals. If your car requires some maintenance, for example, we can help you there. Our service department has a number of coupons and weekly deals that will shave off the cost of the final bill. This includes both the service itself and any Ford parts that may need replacing. Why wait to bring your car in to see us?
Commercial Quality
We don't just specialize in the usual assortment of Ford vehicles. If you need something extra tough for commercial purposes, we have you covered. Our commercial truck inventory is one of the largest around. Both new and used, we can help you find the right commercial vehicle for your needs all in one location.
Need the latest and greatest? Our new inventory is full of the best commercial trucks Ford has to offer. You can work with our staff to see which truck will best fit your business's needs. If you need anything special modifications made, we can help there too. The end goal is to give you a truck that will make your business more successful by making the work easier and better.
Consider a used commercial truck if you want to save some money. Our commercial vehicles go through the same exact inspection and maintenance processes as our normal inventory. Purchasing a commercial truck on our lot means you can rest assured it runs well.
We Cater to Offroaders
Fancy a new truck that can take you through the mud, snow, and other unforgiving terrain? Ford trucks are already great off-road vehicles. From their all aluminum frames, monster engines, and adjustable suspension systems, they provide a smooth and confident ride when you choose to go off-road. At Kings Ford, we take it up a step.
If you want to customize the truck, this is the place to do it. Not only do we carry a number of aftermarket parts for better off-roading capabilities, we even keep some souped-up trucks in stock so you can buy what you need outright. For example, take a look at our lifted truck inventory to see which vehicles might carry you over that next large rock.
Quality Service And Outreach
More than anything else, the thing that sets Kings Ford apart from the competition is are people. Our staff is friendly, knowledgeable, and committed to getting you the best deal and product possible. When you step onto one of our lots, you will be greeted like the valued customer that you are.
Our quality service doesn't stop on our lot. As a member of a great community, we stand out from other Ford dealers in Ohio with our outreach program. From charities to community events, we like to give back to this community. When it comes to making a difference, we know that actions speak louder than words.
Whether it's outreach or customer service, we do our best to be the best. Check out the rest of our website for the current inventory to see how you can get the Kings Ford treatment. Stop by our dealership today for extra help and service.