Used Ford Models That You Should Pursue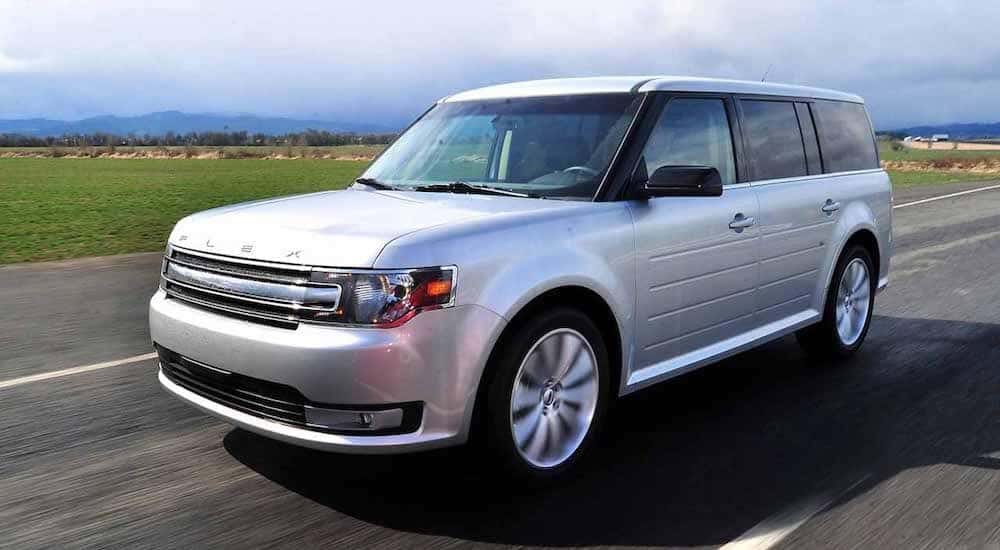 Pursuing a used vehicle is easier said than done. You're presumably wanting to save money, but you also don't want a vehicle that delivers diminished specs or amenities. This is a slippery slope, as it's tough to find a used vehicle that delivers both of these attributes.
However, you'll be able to realize the best of both worlds if you consider pursuing a used Ford. The brand is known for its reliability, making the vehicles obvious targets. Plus, considering the popularity of the brand, it's not unrealistic to expect to find a dealership's lot flooded with offerings. In this scenario, you won't have any issues finding a used Ford that fits your requirements, and you'll surely benefit from the impending savings.
Below, we've explored some of the specific used Ford models that have proven to be ideal targets. That way, when you're ready to initiate the buying process, you won't have to request a used Ford. Rather, you can point to a specific nameplate (and even a specific model year)
Ford Flex
This SUV is a bit unorthodox looking, but that doesn't make it an inferior used target. Rather, customers will still appreciate everything that this nameplate provides, even if they end up opting for a 2010 through 2012 version of the model.
The interior provides a whole lot of space, making the Flex an ideal target for those who enjoy road trips. With three rows, owners will never have issues fitting a combination of passengers and cargo. The vehicle is also plenty stylish, and the technological amenities will surely keep every occupant entertained. Meanwhile, drivers will appreciate the unique driving experience, as well as the incredible efficiency numbers. Fortunately, these are all attributes that shouldn't be diminished due to age, emphasizing why the nameplate is a perfect used target.
Perhaps best of all, the Flex is known for its reliability, so customers shouldn't have any reservations about the SUV's ability to last for several years. If you do ultimately pursue one of those 2010 through 2012 models, you can expect the vehicle to last you at least half-a-decade. Considering the vehicle shouldn't cost more than $18,000, this a perfectly logical investment.
Ford F-150
If you've ever shopped around for a pickup truck, then we're sure you're familiar with this model. Well, surprisingly, the nameplate makes a perfect used target. Sure, the reliability score is nothing to scoff at, nor is the price tag for a 2006 through 2010 model (south of $18,000). Plus, considering the popularity of the nameplate, customers certainly won't have issues coming across the model on a dealership's lot. Even if this was all the nameplate provided to customers, it'd still be worth pursuing.
However, the vehicle will ultimately impress with its power. The muscular engines deliver some of the most impressive specs in the entire class, making the nameplate a perfect worksite companion. If you've been looking for a vehicle that can serve as more than a standard commuter, this pickup truck will be an obvious target. It's worth noting that the F-250 is another option for those seeking a used pickup, but the savings won't be as significant if you pursue this model.
Ford Focus
This particular nameplate certainly isn't the most popular offering, but that doesn't mean it's any less capable. Rather, this model is perfect for those seeking a used ride, especially if you're targeting a 2012 through 2015 version. The reliability is practically unmatched, and the price tag shouldn't exceed $15,000.
The vehicle is primarily known for its riding quality, an attribute that surely won't decline due to age. The vehicle is also plenty sleek, including rounded angles and lively colors. Of course, the vehicle's accompanying engines are plenty efficient (saving you an extra chunk of money), and the array of safety functions assure that your occupants will always remain protected. Ultimately, if you're seeking a used car that won't lead to any issues, a Ford Focus is a perfect target.
Ford Mustang
Normally, a Ford Mustang would be out of most customer's budgets. However, by targeting a used variation of this nameplate, it's more than likely that you can afford this legendary sports car. Specifically, by targeting a 2011 through 2014 model, you can be assured that you're still receiving a top-notch ride while also realizing significant savings. While a used Ford Mustang may not be as inexpensive as some of the brand's other offerings, drivers can still secure this nameplate for less than $20,000.
Some of these older models have even proved to be more impressive than the newer offerings. The since-discontinued V8 engine was included between 2011 through 2014, providing owners with a whole lot of power. Of course, if you come across a variation that contains a V6 engine, you shouldn't be disappointed. After all, the Mustang is one of the premier sports cars in the entire industry. These vehicles are obviously known for their incredible style, as well. In other words, you'll be wondering why you wasted time looking at any other used vehicle in the first place.
So, it's now pretty clear that a used Ford is the perfect target, regardless of what model you ultimately choose. Well, similarly, it should be pretty clear that Kings Ford is the perfect place to purchase that vehicle. The dealership doesn't only provide their customers with a vast inventory and some of the best prices in the area. Rather, the service department and finance department means you can continue to rely on the business before and after you've made your purchase. Plus, the convenient hours means you'll never have to shift around your schedule in order to visit the premises. These are advantages that most rival dealerships wouldn't even think of offering.
So what are you waiting for? If you're thinking about pursuing a used Ford, you should be visiting Kings Ford as soon as possible. In no time, you'll be cruising around town in your used Ford, and you'll appreciate the vicarious savings that came from this pursuit.