Find Your Ford at Kings Ford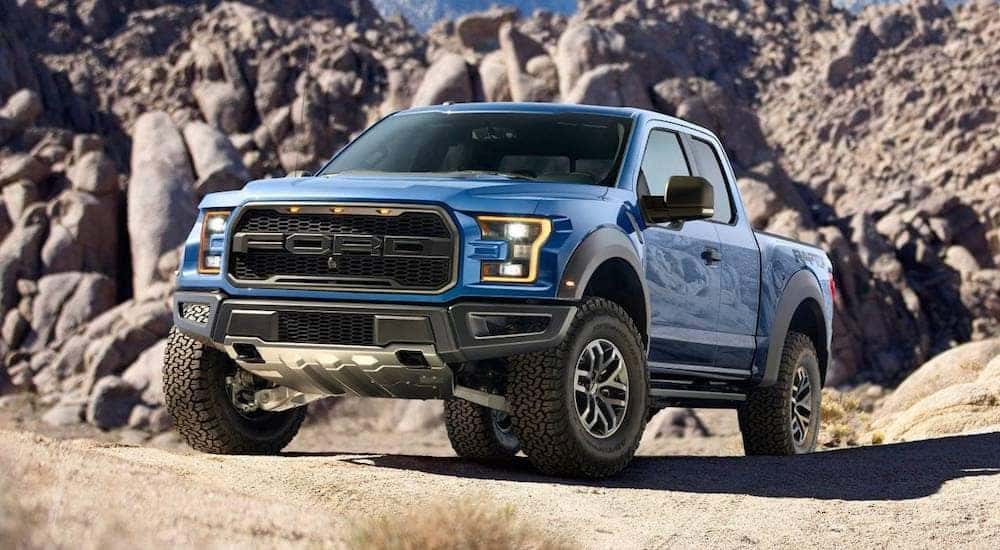 Shopping for a new car, truck or SUV can feel like a full-time job these days. After all, there are hundreds, if not thousands, of new and used models to choose from – and more get released seemingly every day. If you're considering investing in a new vehicle for your family, don't let yourself get bogged down by researching the many types of vehicles flooding the market. Stick to shopping for a Ford, a brand that's tried and trusted for over 100 years and stick to shopping with Kings Ford, a tried and trusted dealership committed to providing the best customer service and experience in the Cincinnati region. Don't waste your time Googling "Ford dealerships Near Me" when you have bigger decisions to make – simply head down to Kings Ford and let us help you decide on the Ford sedan, SUV or truck that's just right for you
If you're unfamiliar or unsure about what type of Ford is best for you and your families needs, take a quick read below to learn about some of the most popular sedans, trucks and SUVs that Ford and Kings Ford have to offer.
Ford's Family of Sedans
Possibly the most well-known of all of the Ford family, the Ford Mustang is a classic American muscle car that has remained both beloved and iconic since its debut in the 1960s. While it has remained true to it's sexy styling and powerful performance, the Ford Mustang has also managed to keep up with the hottest technology and newest advanced safety features. If you're thinking that you'd love to own a sedan that has a storied history, a sleek appearance and possibly even a drop-top for those balmy summer nights, then there is truly no car in the Ford family that is more ideal than the marvelous Mustang.
On the other hand, you may just be looking for well-made, solidly safe car to get your kids to and from school and soccer practice. In that case, you may want to set your sights on the Ford Taurus, a cavernous sedan that offers a perfect five-star safety rating from the National Highway Traffic Safety Administration as well as over 20 cubic feet of trunk space. Offered in four trim levels, the Ford Taurus is the perfect car if you're planning on spending a lot of time shuttling the kids and their friends around – you'll feel confident knowing you are driving a supremely safe car, while your kids will feel comfortable knowing they all have room to spread out and store their belongings.
Ford's Family of SUVs
As popular as the Ford family of sedans are, it's possible that the SUVs overshadow them in terms of sheer popularity. Of course, you can't blame people for falling in love with models such as the Ford Escape, a nippy little five-seater that offers great handling and fun ride, or the classing Ford Explorer, with its huge cargo hold and powerful twin V6 engines. Ford SUVs are ubiquitous on the freeways and for good reason – they are just wonderful, well-crafted vehicles for families on the go.
One thing you'll want to consider as you shop for your Ford SUV is passenger seating because while most sedans and SUVs can only seat up to five passengers comfortably, there are several Ford models that can accommodate a few more passengers… although if you're really looking for a roomy ride for your whole crew, there's no other SUV to turn to than the one that US News and World report named number 1 out of the entire Large SUV class – the Ford Expedition.
With three rows of seating for up to eight passengers, the Ford Expedition is the top-of-the-line for those with large families or for those who always volunteer their time carpooling. The 2018 Ford Expedition comes in your choice of one of three trim levels, although even the base model Expedition XLT is well equipped with standard features such as satellite radio, rear parking sensors, Bluetooth capability, a nine-speaker sound system and four USB ports.
No matter the size of your family or the amount of cargo space you need, there is absolutely a Ford SUV that is sized just right for you.
Ford's Family of Trucks
When it comes to Ford trucks, the one three little numbers you need to remember are 150, as in the Ford F-150. Ranked as the number one truck on the market, the Ford F-150 has thrilled drivers with its best-in-class towing and hauling abilities – and for good reason. The 2018 Ford F-150 can tow up to 13,200 pounds and haul a maximum payload of up to 3,300 pounds when properly equipped. With three available bed lengths and an incredible assortment of trim types to choose from, the Ford F-150 is easily one of the most customizable trucks on the market today.
The Ford F-150 has the ability to seat up to six passengers, so don't let your worries about limited seating capacity scare you away from exploring the Motor Trend Truck of the Year.
Become Part of the Family with Kings Ford
There are so many more models to explore in the Ford line-up than just the ones we have listed here, so don't worry if haven't found the perfect model for you and your family yet. Simply swing by Kings Ford and let us help you narrow down your options to the car, SUV or truck that was simply made for you. Our trusted and friendly sales team knows how overwhelming it can be making such an important purchase, so we'll take our time and really work with you to make sure that you are completely satisfied when you drive off our lot in your Ford vehicle.
We are conveniently located at  9555 Kings Automall Road in Cincinnati and we are so eager to help you find your perfect Ford, we stay open seven days week. We invite you to visit us Mondays through Thursdays from 7:30 AM to 8:00 PM, Fridays from 7:30 AM to 6:00 PM, Saturdays from 10:00 AM to 6:00 PM and Sundays from 12:00 PM to 5:00 PM. If you would like to schedule a time to come in an explore our vast and ever-changing inventory, simply give us a call at (513) 683-0220 and we will happily arrange a time to walk you through all of the many Ford vehicles located on our lot. We look forward to seeing you at Kings Ford soon!